We Rise By Lifting Others – Win Win Networking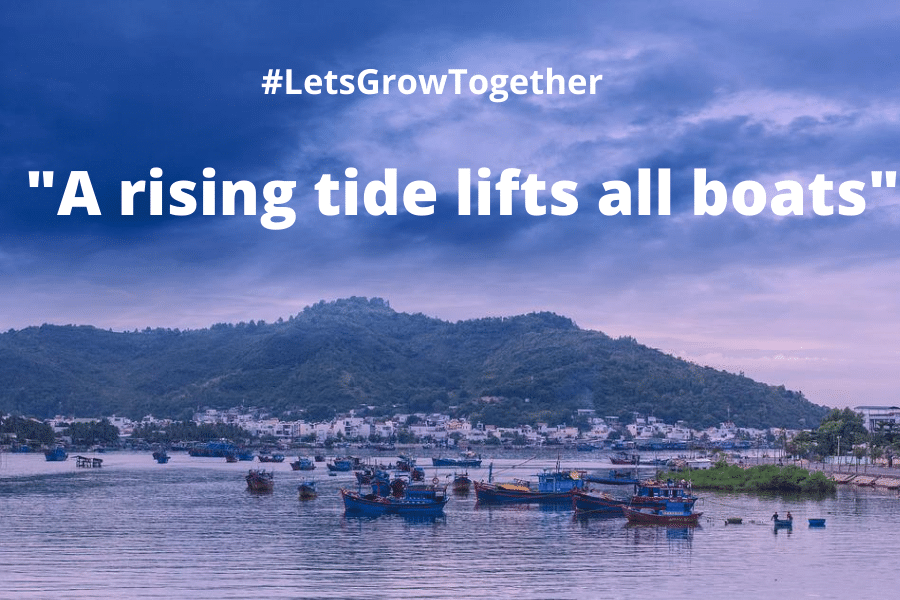 We rise by lifting others and a rising tide lifts all boats. That is phrase that I've combined in my head and repeat daily to myself. There is an embarrasing amount of jumbled cliches and old quotes blending in my mind on a daily basis. They help me keep focus, so I'm not really complaining.
"We rise by lifting others" is a quote by Robert that stuck with me long before I began networking on LinkedIn back in 2015. A rising tide lifts all boats is something that stuck with me after chatting with Craig Wasilchak. I learned what an aphorism is by looking up the meaning to "A rising tide lifts all boats" on Google. The phrases dates by centuries, which makes sense to me.
Why I built the SPN group and website
This line of thinking is what made me think about starting the SPN group on LinkedIn in 2016. It also led me to creating this social media website. My background in SEO and content writing, combined with my passion for networking, made me believe that I could build something exceptional.
I also felt like building a social network that was able to drive a lot of traffic would enable us to do more good things. My biggest goal with SPN is to build something that can make a real difference for a lot of people in need. You need money to do just about anything in this world, so I felt making a large social network was logical, if not pragmatic.
If you can do something, but don't because other people convinced you that you couldn't you are setting a bad example, and you're setting yourself for regret.
I finished 3-3 as an amatuer MMA fighter. My mma career was hardly the stuff of legend, but I don't regret getting in the cage. I would have regretted not trying more than I do any losses. People can always say what they want, but no one can say that I didn't try.
A rising tide lifts all boats
This website has a pretty strong global presence at this point. The tide rises with new members and places, so we are going to keep providing more free value. This site is free for everyone to use due to our sponsors and affiliate marketing.
I encourage you to create an account, add a place to the directory, write a blog. You can see other guest posts here. SPN is free and always will be. The only that will change is the tide as we rise together!
Thank you for joining us, and building some win-win relationships!