SPN is a free social media website due to our sponsors and Amazon affiliate sales. We always want to provide the best free social network possible. 
Our sponsors and Amazon support helps us keep the site online and growing. Thank you to everyone that uses our links and spreads the word about the Service Professionals Network. 
The sponsors listed on this page donate money to SPN every month. Contact Mike O'Connor directly to discuss a monthly sponsorship program. We try our best to help our sponsors every month with their branding and growth.
SPN also offers display ads that you can buy on a pay per impression basis. Just use the form below. We will rotate the ads on the sidebar and in the feeds in various locations through the site. 
You supply the image and the link for the ads. No gambling, drugs, or adult service ads will be published. We reserve the right to reject any ad without explanation. Make sure to read our terms and conditions prior to purchasing any ads.
Contact Mike O'Connor directly with any questions about advertising on SPN. Thank you for interest and honest consideration! 
We can display two different size banners (250px by 300px or 1000px by 300px). 
We do not create images.
Advertise with SPN
Our official sponsors get a permanent blog about their business or services. These blogs tend to help with online rankings and visibility. We also share these blogs on other social media platforms from time to time.
We simply switch the category of the post if you can't continue sponsoring SPN for one reason or another.  Learn more about the SPN marketing services.
SPN sponsors get quality backlinks and social media mentions throughout the month, especially on LinkedIn and Twitter.
SPN on LinkedIn and Mike O'Connor share a lot of posts monthly and tag our sponsors in a fair amount of them.
Our sponsor blogs also pop up on every page of this website. This website gets thousands of page views every day, so people will see your sponsor blog. You can also become one of our marketing partners too!
Contact SPN directly if you want to learn more about sponsoring SPN or becoming a marketing partner. Thank you and have a great day!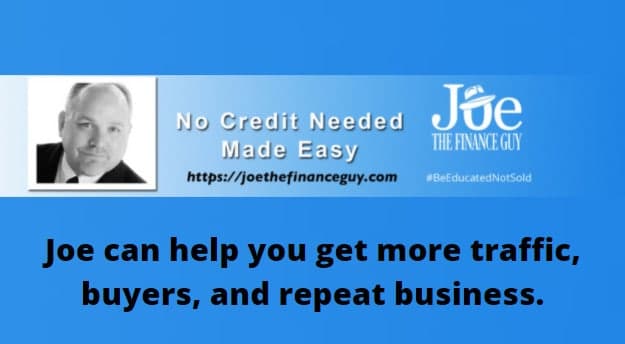 Joseph Stepke is known as Joe The Finance Guy because he shares a lot of great information across social media. Did you know that 7
Read More »