FREE Social Media Marketing Services
To get free help with your social media marketing just create an account and share content in the activity feed or groups.
Thousands of people see the content that goes through our feeds every day. We will also share your content from our site to other sites to create more traffic to our site and your content.
Many SPN members want to create win-win relationships with other people that are trying to grow their social media. Join SPN, share content, and engage with other members on this platform and anywhere else you can.
Let's Grow Together!
*SPN Social Media is FREE and always will be.
Display advertising on SPN
Buy display ads on SPN through this form.
Marketing Blogs & Sponsors
If you have any questions about SPN or our marketing services or want to sign up for a service, create an account and message Mike O'Connor directly. We are glad to welcome new sponsors and help any small business do better.
Make sure to read our Affiliate Marketing Disclosure. Our affiliate advertising and social media marketing services are how we keep the lights on.
Our cool stuff gift guides grow every day and they also get more views.
We are willing to write marketing blogs about various products and services, especially for members that advertise products on Amazon or Ebay. You can submit products for review or contact us about creating a blog for your product.
You can submit products for review at any time. If your products are useful or cool, we will include them in our cool stuff to buy blog network at no cost. You do have to cover costs of shipping. If we don't like the product, we won't publish a blog.
Sponsor ads
We have charge $100 to write a sponsored blog on SPN. These blogs will rank in the search engines. They will also provide backlinks and traffic to your site. You can send us videos, images, links, or whatever you want to put in your blog. These sponsor blogs are searchable. You can write them yourself and pay us to publish them in our business category.
We also have monthly sponsorship packages starting at $500/month. These sponsors get their blog put into the sidebar rotation.  These sponsors get tens of thousands of backlinks from SPN on top of more brand awareness and traffic to their websites.
Check out current sponsors of SPN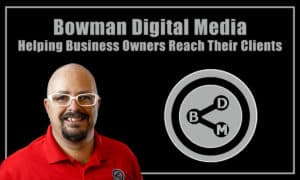 We at Bowman Digital Media (BDM) are grateful for the opportunity to be a sponsor of Service Professionals Network as we believe in what they
Read More »
The sponsors also get more social media love from SPN. We tag sponsors in posts (especially on LinkedIn & Twitter) and support our sponsors on their social media channels as much as we are able. Contact us about working with SPN!