DM Tees Designs – Connect with Nour Nazmi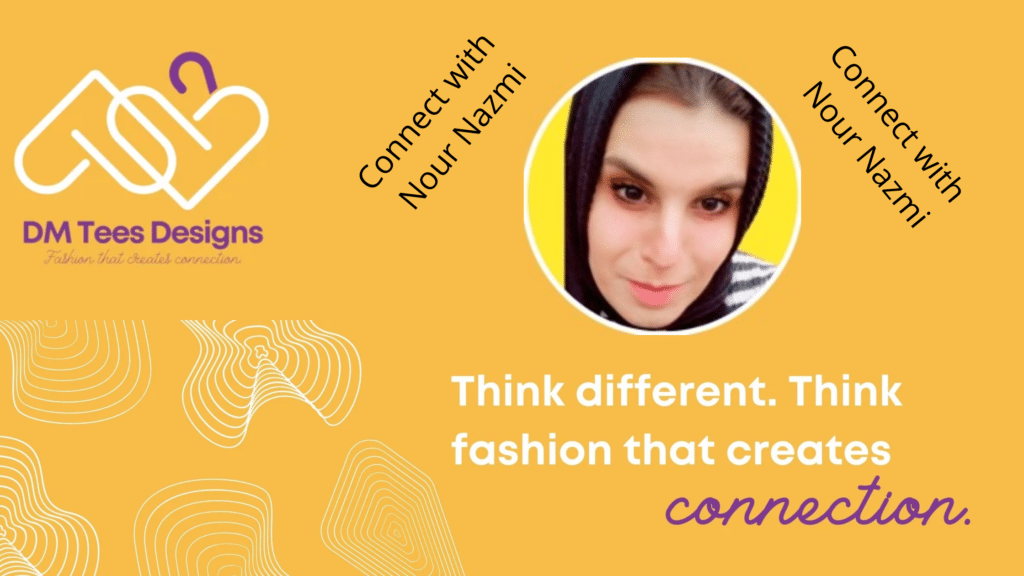 Are you a person that likes cool comfy clothes and supporting women in business?
I suggest you check out Nour Nazmi's clothing line, known as DM Tees Designs on Etsy! He clothing line passes long a lot of positive vibes, and everything is eco-friendly, so it's a win-win!
I originally got connected with Nour on LinkedIn by simply liking some of her content. It wasn't long before she joined thousand of other SPN members networking across social media.
DM Tees Designs
Etsy has DM Tees Designs on the list as a Top shop for gifts in Canada. Nour and her daughter came up with the idea of DM Tees Designs, so they could help spread a little more kindness and love with the world. The special women in your life will love this clothing, and it's an eco-friendly clothing line, so Mother Nature will love you too!
This mother and daughter team also felt that they could produce high-quality clothing while help to spread positive vibes around the world. If you check out their reviews on Etsy, you will see they have been successful at doing so.
You'll probably like the high-quality of the shirts. The positive vibes these shirts will also come back to you when people smile when they read you shirt!
Below of some of the shirts that make our list of great gifts for women and gift ideas for highly-fashionable people.
Here are some more cool clothes & gift ideas
Try Prime Wardrobe