WOW-SOUND Floating Speaker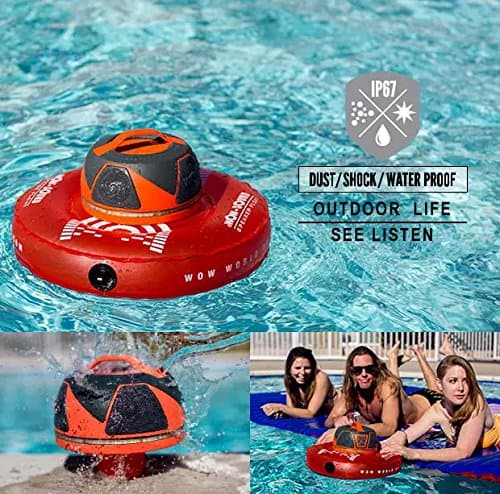 The WOW-SOUND speaker is floatable, waterproof, and shaped to fit in a cup holder. This speaker has omnidirectional hi-fi sound and it also has 50 plus hours of battery life. The WOW-SOUND speaker is also as durable as it is rugged. It has an IP67 rating that proofs it against water, shocks, and dust.
The WOW-SOUND speaker also comes with serious 360-degree LED lighting so the party can go all night. This float-able speaker has a flat bottom so it can stand upright on a flat surface. It's the perfect size for a standard cup holder so it can chill in a cooler, boat, or inflatable.
Check out this other cool stuff you may like