World's Strongest Coffee – Death Wish Organic USDA Certified Whole Bean Coffee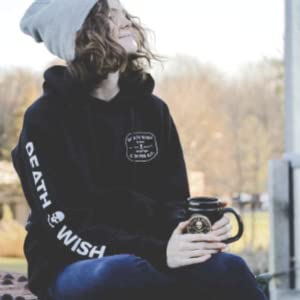 The  World's Strongest Coffee is
Death Wish Organic USDA Certified Whole Bean Coffee, 16 oz.
I like it and I know that
John White
will also tell you that it's the best. The government can end the war on hardcore drugs because this coffee will give you all the buzz you need to get through the day!  This coffee is 200% stronger than most regular blends of coffee. It also tastes great! If you don't mind staying up for days at a time or chancing an occasional heart attack this coffee is for you!
You may also enjoy throwing your money away on…