Why Social CRM Is Essential for Businesses in the Modern Age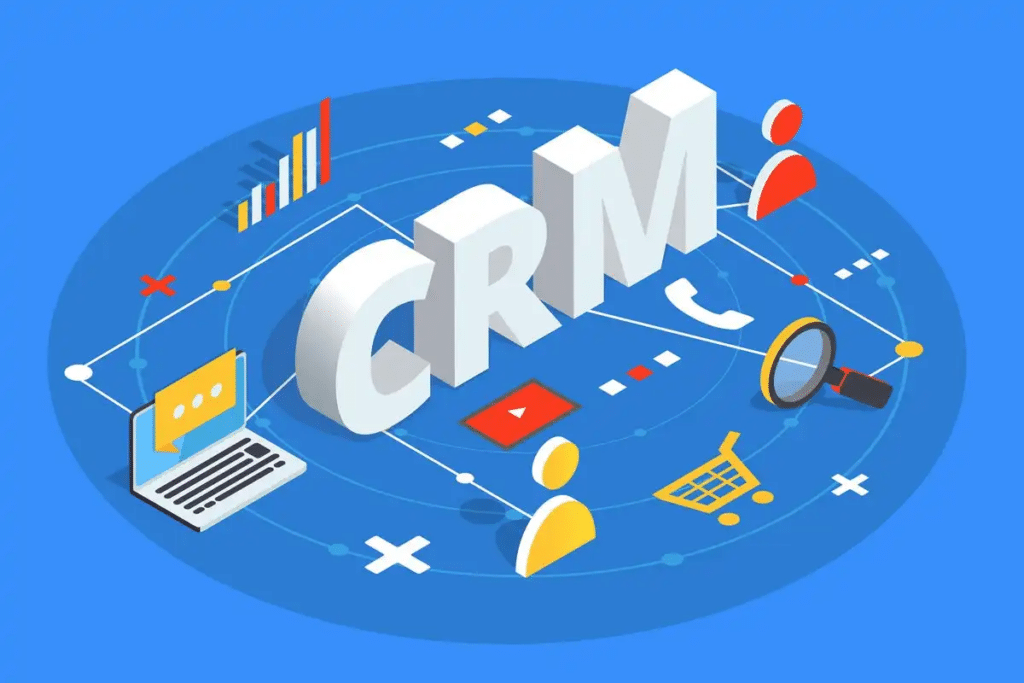 Customer relationship management is more crucial than ever in the digital era. These are the features that social media CRM platforms provide.
What is a social media CRM platform?
Software for managing customer relationships (CRM) first existed as databases with combined data on client activity and contact information. CRMs evolved into the nucleus of modern businesses roughly 30 years ago. 
CRM software gives businesses access to multidimensional client profiles that aid in forecasting, managing, and automating sales procedures while still gathering data. 
Due to the advent of social media, businesses are now better equipped to gather customer information and monitor online activity. Social CRM software combines social data with an organisation's current CRM software to provide a comprehensive picture of a person's online behaviour.
Why combine CRM with social media data? 
Combining social and CRM data gives consumer profiles a valuable new dimension while centralising the data. You can monitor how your customers interact with your brand on any channel, which helps you learn more about who they are. 
You may take advantage of these relationships by using this knowledge, improving your ability to communicate with them. 
Today's consumers anticipate that brands will be aware of their past interactions with them and past purchases. They want you to be mindful of their prior action if they post a Facebook comment, tweet to your support staff, or mention you on Instagram, especially if it is favourable.
Platforms for social media CRM enable access to that data for any team within your company and improve consumer brand loyalty. 
When used with CRM software to track the activity on various keywords, social listening for new customers can be better handled.
What applications exist for social CRM platforms? 
Let's discuss how to use CRM information from social media. Here are five examples of use cases: 
1. Enhance each relationship with customers 
Do you know how much money each of your clients spends on average, what they buy most frequently, how they react to your mailings, and what goods they are most likely to buy? Combine this knowledge with data from social media. 
You may develop your customer profiles, get a general sense of what people are talking about, and then take direct action when it concerns your business. By considering their online behaviour, you may see your consumers' interests, interactions, and other companies and influencers they follow.
2. Customise your social media material 
Using social media CRM, you may view themes, hashtags, and influencers within your audience groups. Utilise this information to deliver timely, relevant content and increase interaction. 
By connecting performance metrics to your audience, you may continue to refine your social content strategy. Utilise interest-based tailored messaging to speak to your target audience and ensure that your content resonates with them immediately.
3. Improve your online client service 
Currently, only 8% of customers agree with the claims made by 80% of businesses that they receive outstanding customer service on social media. It's pronounced that many firms don't offer adequate social customer assistance. 
If your CRM integrates with social media, you can offer support that considers a customer's social media interaction history. Everyone within your company may access the same information by importing social data directly into your CRM. 
You can rapidly respond to clients on their preferred channel no matter where they are talking about your company. You'll be able to hear about any unfavourable comments and offer full help based on their experience.
4. Improve your social media marketing 
With social media CRM software, you may develop bespoke and lookalike audiences that you can import directly into Facebook Ads Manager, helping to shape your target audiences. Additionally, you may determine your consumers' spending patterns and create offers specific to their shopping habits. 
Give your influencers and brand evangelists a sneak preview of new products with specially targeted advertising. As an alternative, employ segmentation and labelling to prompt customers to replenish previous purchases. Various options exist to enhance your sponsored social advertising with social CRM software.
5. Make recommended purchases. 
When you can connect it to social media, it is simpler to track your clients' purchases and anticipate what they will most likely purchase next. You can create tailored marketing campaigns for similar assets and point them to relevant goods. 
Create audiences for particular items, then focus messaging based on consumer behaviour and social media mentions. Using social media CRM software improves the accuracy and personalization of targeted purchase recommendations, which raises the possibility that your customers will purchase your goods again.
How to implement a successful social CRM strategy?
Let's examine the essential components of an effective social CRM strategy now that you are aware of some helpful hints for when to employ a social CRM platform.
1. Invest in quality equipment 
To start your efforts at integrating social media with CRM, you must first invest in the appropriate technologies. Look for a solution that provides a thorough overview of your customer interactions in one location, including those made via phone, chat, email, and social media. 
The following requirements should be met by a specific social CRM tool: 
Utilise social media to provide client support 

tools for social listening that track brand mentions 

notifications in real-time when clients engage with a brand 

Analytics to evaluate your customer communications' effectiveness
2. Integrate customer service and sales into the process 
Here, more than simply marketing takes centre stage. 
An excellent social CRM strategy must involve sales and customer support personnel to increase response times and quality. As social media ambassadors, sales representatives, and customer support teams will handle inquiries from potential clients and customers, it is essential to ensure that all three groups agree on the brand voice.
3. Track keywords using social media 
Set up keyword monitoring in your social CRM solution to monitor brand mentions and interactions. As a result, you are constantly aware of customer inquiries regarding your brand and goods/services. 
Remember that consumer expectations are shifting quickly, and only companies offering excellent customer service receive more sales. Be proactive and accommodating to all of your incoming inquiries.
4. Evaluate your outcomes 
Measuring your outcomes is essential for developing a successful social CRM strategy. Learn how many tickets your team handled and how long it took to react to each one. In this manner, you can determine whether you are accomplishing your goals and giving those who interact with your brand a great customer experience.
Final thoughts
Social media managers may thoroughly understand their audiences using social CRM, create incredibly focused content, and provide devoted assistance. It's a flawless data fusion that gives SMMs strength and offers enterprises access to a plethora of knowledge. 
Social CRM Malaysia provide the ability to link advertisers with their audience directly. They are essential for modern marketers and SMMs because of this.
This article is posted on Service Professional Network.