WHY SHOULD ONE USE QR CODES IN BUSINESSES?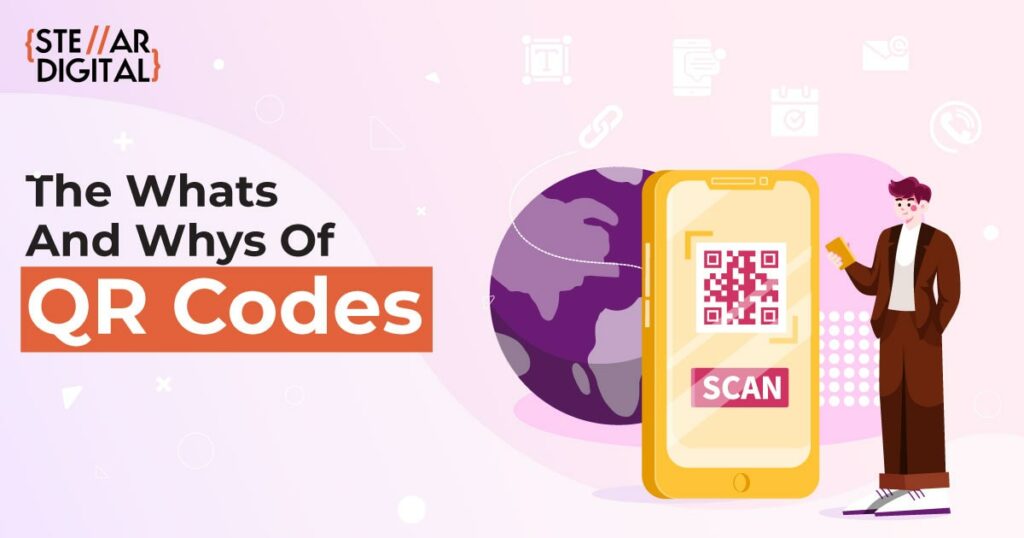 WHAT ARE QR CODES?
A quick response code, or QR code, is a 2-D matrix barcode that can hold a lot more information than a regular barcode. This includes the following:
·         Text
·         Hyperlink
·         Phone Number
·         Email
·         Contact
·         Entry SMS Message
·         Calendar entry
QR codes were designed to be scanned quickly by a digital device, eliminating the delays that come with single-direction barcode scanning. Originally, they were created to track manufacturing processes where barcodes couldn't hold all of the required information.
QR codes have recently increased in popularity and can be seen on just about anything—television, billboards, tattoos, clothing labels, walls, and so on. Most smartphones now come with a built-in QR scanner, which can be accessed through the camera. This allows companies to reach their target clients no matter where they are.
REASONS WHY VARIOUS INDUSTRIES INCORPORATE QR CODES
Businesses can use QR technology to help them expand in a variety of ways:
1.        Consumer Packaged Goods: The possibilities for QR codes in business are endless, and they may be employed in a variety of ways.
If you are in the food and beverage industry, adding a QR Code to your product is a great benefit! It helps your buyers comprehend your goods better. 
·         The brand's origins
·         The advantages of your brand
·         The ingredients in your brand and their environmental impact
·         Allergies or health concerns
Customers can directly access all of this information via their smartphone without breaking a sweat – and when they do, it increases the likelihood of them purchasing your products by 30%!
1.       Print media:
It's time to bid farewell to the old and make way for the new! Give the print media industry more power and get rid of the excessive data!
Make the paper interactive by incorporating a QR code that leads to a movie or page that virtually highlights the product's details. You may also utilize a QR code to persuade customers to visit your establishment by offering incentives, complimentary meals, or discounts that can only be obtained by scanning the code!
The use of QR codes in the commercial and print media industries helps to digitalize periodicals, brochures, pamphlets, and other printed goo
2.       E-commerce and online shopping:
A personalized QR Code with a logo on your website is an essential if you run a business that includes a lot of online transactions. It helps you establish and build brand awareness for your online store! You may also use the Dynamic QR Code to track QR code facts and statistics about your consumers, such as buyer location, target audience, and, most importantly, which geographical area you sell the most!
The better news is that it allows your clients to purchase from the convenience of their own homes or from any location on the planet. Most significantly, it helps to prevent fake products from being sold under your brand name while also increasing traffic to your store!
3.       Restaurants, malls and shops:
Place an eye-catching and personalized QR Code with a logo at the main door to add color to your company area and make it vibrant and fantastic! Zara, a well-known clothing retailer, is also participating! It will almost certainly create a Wonderwall effect, leading your customers to look twice.
Allow people to scan your QR Code with your logo to learn more about your business! You can even include a QR Code on your menu so that clients may scan their orders right away!
CONCLUSION
QR codes offer a wide range of applications, and businesses are not the only ones who may benefit from their simplicity. Many clients are willing to pay more for a service from a firm that delivers an outstanding experience. Because convenience is such a crucial aspect of the customer journey, businesses should do everything they can to make it as convenient as possible. If you have any query regarding QR codes than come to Stellar Digital a professional mobile app development company. We have a skilled team of developers, designers and marketers that will help you out with your project. You can also visit stellardigital.in in order to learn more about our mobile app development services.