Why Do I Need Good Website Hosting – Warren Research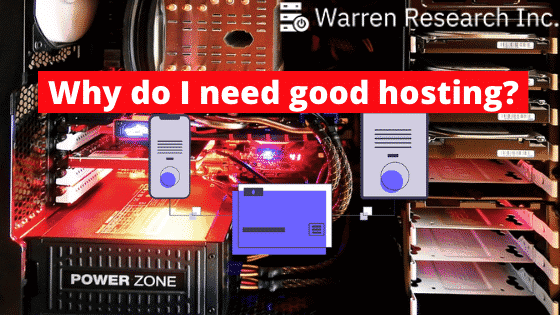 Get The Best Website Hosting For Your Business
There are many reasons you should get the best website hosting for your business possible. Most business owners get websites so they can reach and sell to their customers in just a few clicks. These business owners also know the value of creating awesome content and a good-looking site. However, most business owners also neglect to put a lot of thought into their hosting needs.
Having the wrong hosting company or setup can really do a lot of damage to your bottom line.
Why do I need good hosting?
There are many reasons for you to get the best website hosting for your business. The biggest reason is having the wrong hosting can you cost you money. Here are some ways that having bad website hosting can cost you money:
The major search engines look for websites that can provide the best answers in the least amount of time. This article that Mike O'Connor wrote about "How Google Search Works & How To Be Seen" explains why speed matters to search engine rankings.
The average website visitor will bounce off of a website if it is too slow. In fact, 40% of the internet will bounce if a website does not fully load in under 4 seconds.
Security becomes more of an issue as your site grows. The bigger and more popular your site the more you can expect to have attacks and SPAM. Some website hosting companies are not up to par when it comes to security and it can cost you a lot of money.
The faster and more secure your website hosting the better your business will do.
What should I do if I have a less than ideal hosting company?
No one wants to admit that they made a bad decision, and no one wants to leave money on the table. Some hosting companies will make you sign a long-term contract or offer you a great monthly rate if you pay on an annual basis. As a business owner, you should focus on maximizing profits. A lot of business owners will stay with a bad hosting company due to money spent or fear of switching.
There are a lot of great hosting companies that charge very reasonable rates and provide great services. Having a less than ideal website hosting company can also greatly hinder your website's success. Therefore, it makes little sense to stick with a hosting company that is not helping your bottom line.
What are the different types of website hosting?
There are six common types of website hosting so finding the right one for your business can get confusing. Each type of website hosting offers something different for different types of websites. Each type of hosting will store your files and get your website on the web. However, they all offer different levels of storage capacity, control, security, speed, and reliability.
The six types of hosting:
Shared hosting is the most common due to the cost. An issue on one site can affect the speed and performance of other sites using shared hosting. These hosting companies tend to offer easy-to-use website builders, cheaper rates, and tech-support. This type of hosting is best for entry-level websites.
Virtual Private Server (VPS) is shared hosting that also limits how many people are sharing space. VPS hosting will give you more storage space and options. It's also cheaper than renting or buying a server.
Dedicated Server Hosting means you're renting the whole server for your site. This is more expensive, but it also gives you full control of the server.  You control everything from security to what operating system you're using. This is good for website owners that have a high-level of traffic or need full control.
Cloud Hosting- Cloud hosting is a big thing in the tech world right now. It uses a global network of servers so it works like a utility service. You pay for what you use, but you can also use all you want. Cloud hosting provides stability and scalability while improving performance. I began to use Kinsta hosting due to its use of the Google cloud hosting system. I became an affiliate because of my experience with the service.
Managed Hosting- Managed hosting services cover all the above. Managed hosting companies provide technical services and support that you need. This includes the hardware and software setup and configuration.
Colocation- You can keep your servers in-house or a private data center and you may also "co-locate" your servers by renting space in a colocation data center. The colocation center will provide all the power, bandwidth, IP address, and data center climate solutions.  You still have to provide all the hardware, software, and support.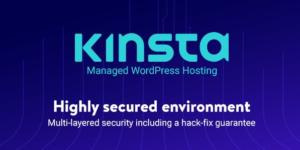 How do I choose the best website hosting for my needs?
The first thing that you must do is set the goals you want to accomplish with your website. Some people just want something online with their name, address, and phone number on it. If you want to really market a website, then you need to focus on reliability and performance.
Choose a website hosting company that provides reliable service at the best rate. Excellent customer service is a must and the internet never sleeps so don't pick a company with 24-7 customer service.
Make sure to do your research when it comes to online reviews and reputation. This will help you avoid bad deals and customer service nightmares.
You also want to strongly consider the chances your website does well and gets a lot of traffic. Having the ability to scale up as your site gains traffic really can prevent a lot of pain. Do not go with shared hosting if you want to grow your website and drive a lot of traffic.
Wrapping it up
There is a lot of website hosting companies out there so do your homework. It's also important to focus on service as much as rate when it comes to making your selection. If your business relies on your website you need to focus on reliability and scalability. Please feel free to let me know your thoughts in the comments below. I also encourage you to reach out to connect with me at any time.