Why MVP is the Best Thing Since Sliced Bread.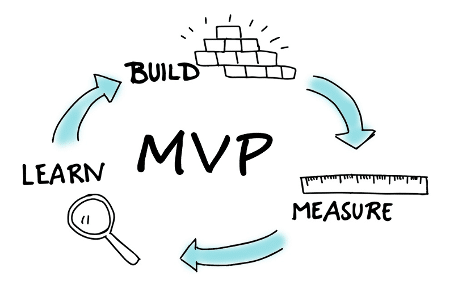 Working with startups for a while I have acquired a few nuggets born out of experience and studies.
With the droves of startups springing up every year 4 out of 10 fail after 5years. Shocking right?
It is funny but it's an obvious truth and we must accept this fact.
Follow me carefully.
In 1999 unknowingly for a young guy named 'Nick Swinmurn' his experience ushered us to a new era in product development. 
What really happened?
Nick Swinmurn checked up the mall for a particular pair of shoes which eventually he didn't find out of frustration he took an action.
He did the opposite of what everyone else does "ignore the problem and move on".
In his own case he thought differently. Nick decided to start up an e-commerce website that sells shoes.
Nick's venture, Zappos, was later acquired by google for $1.2billion dollars. That's a huge amount of money.
Nick didn't spend much in marketing analysis or building an elaborate business plan he just did something new 'test his business idea'
This young guy built a small version of his ideal product by setting up a small website that cost him nothing much but a few dollars.
Nick's website just showed a small catalogue of shoes which when a user places another for any by clicking on any of them he will go to the nearest mall to fulfill that order.
This method of testing your product viability by building a smallest version of your ideal product by creating the first workable (and saleable) version of your new business concept is known as MVP.
The approach of the MVP belongs to the ideology of a lean startup: building the right product with a minimal  budget in a given time.
Once the MVP is launched an initial feedback and suggestions is awaited. Based on your user's feedback further iteration and tweaking is made on the product.
The software industry are known for using this method of developing products which is a cost effective method to scale.
MVP is an abbreviation for minimum viable product concept that was coined in 2001 by Frank Robinson.
This concept gained popularity through the works of Steven Blank and Eric Reis.
Eric Reis in lean startup methodology  describes the purpose of an MVP this way: It is the version of a new product that allows a team to collect the maximum amount of validated learning about customers with the least amount of effort.
There are different approaches to building your MVP.
 Different industries have embraced this product development which have been effective over time.
Each type of MVP should be developed based on your expectations and nature of business.Notwithstanding that, there's no secret recipe to a successful MVP if you do it all alone without leaning on proven techniques.
We learnt our lessons the hard way.
Stop guessing
Get access to my 12 proven tactics to build your minimum viable product faster. Templates include.