Why Alarm Clock for Kids is Important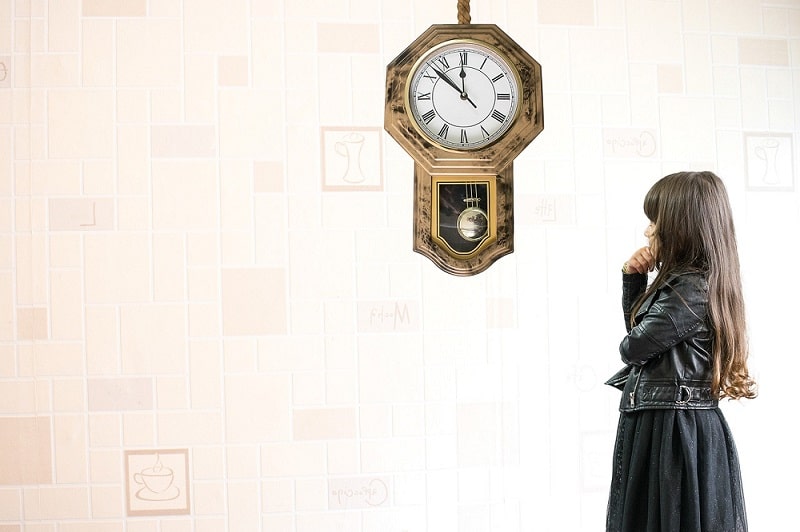 Waking up in the morning is a struggle for everyone, irrespective of age and gender. However, once it becomes a habit the struggle doesn't seem to exist. Although, the temptation to sleep a little more always remains the same, especially in the morning.  
Early to bed and early to rise promotes good health and wellbeing. Parents should inculcate good sleeping habits during childhood and teach them to adapt this sleep pattern for life. Rising early and getting the right amount of sleep regularly has many benefits. 
Working hours increase, and so is your productivity. 
Reduces the risk of depression, stress, and respiratory issues
Decreases aggression and rage among both adults and children.
Improves concentration and mood.
Kids need much more sleep than adults and so a non-restful sleep environment can be detrimental to their mental health. It is important to make sure that your kids are getting enough sleep. 
Waking up kids in the morning and creating an intentional morning routine can be frustrating for parents. Different ways might help to wake kids up in the morning, but one of the best ways is to use kids' alarm clock. Different Varieties of alarm clocks are available for kids such as sports watches for kids or kids' alarm clocks that can help them wake up on time without irritating or being futile. 
What to consider when buying a kid's wake-up clock?
Finding the right alarm clock can be hard. It usually depends upon your personal preference, if you do not find it hard to wake just by the beep of the clock, look for soft alarm clocks, but if you are a heavy sleeper, go for louder clocks. Likewise, if you are buying a clock for your kids, you need to focus on alarm clocks that can wake them up and push them out of bed. Other than that, below are some tips.
Functionality / Ease of use:
The clock you are buying should be easy to use and set functions. An alarm clock is only helpful if you know how to use it properly. 
Usefulness:
Does your alarm clock fulfil all your sleep- and wake-related goals? Look for an alarm clock that can help you measurably do that. 
Cost:
Cost is one of the most important factors when purchasing anything. It is not required to buy expensive alarm clocks; cheap alarm clocks of high quality and amazing functionalities are readily available in the market.
Before making a purchase decision, you should do a self-test for review. 
Let us talk about some of the best kids' wake-up clocks.
Teach Me Time! Talking Alarm Clock & Night-Light:
The clock has five different display colour options that are changeable. It also has three brightness settings options that they can switch up at any time. The alarm clock can also be paired with Bluetooth and serve as a sound machine with up to four soothing noise options. 
The Runaway Alarm Clock:
Annoying yet fun alarm clock that can compel children to get out of bed every morning. It lits up and right off the nightstand and starts rolling and beeping inside the room until someone turns it off. This is perfect for kids who hits the snooze button and goes back to sleep.
Mella Ready to rising Children's Trainer, Alarm Clock:
Available in varieties of colours, it has a digital display with sun and moon icons on it. The design of the clock is cute and has colourful light features. The different colours instruct children to wake up, play quietly, or leave the room. All these settings are parent-controlled. It also has nap timer settings.  
If you are planning to buy cheap branded alarm clocks for kids. Give & Take is the best place to surf kids' watches online. They have a wide range of time-watching machines for kids, men and women.