What You Need To Consider When Designing Custom Wine Cellars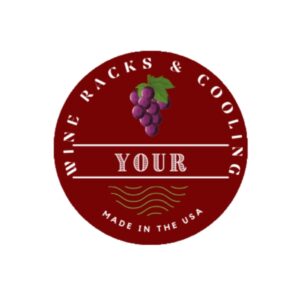 If you own a collection of wine, a wine cellar may be the best choice to showcase them. Wine cellars should be made with a personal touch to them. To have the best performing wine cellar, you must consider the variables while creating the custom wine cellar design of your dreams. Here are five things to consider when designing custom wine cellars!
Choose the Right Cellar Size, Space, and Style
When it comes to wine cellar design and size, there are a few things to consider. For starters, you need to know how many bottles you plan to keep in the cellar. You should also determine where the cellar will be placed and whether you want the cellar for practicality, aesthetics, or both. When choosing a space, search for one that is not exposed to sunlight. The heat from the sun can induce abrupt temperature swings, which might harm your wine collection. It's best to keep them somewhere cool and dark.
Know Which Wine Racks to Install
The wine rack is an important part when customizing your wine cellar. Different manufacturers offer a wide range of racking options, varying between six and eight feet. Wine racks are modular by nature, giving you more customization choices. You can customize the rack by adding bin extenders, top shelves, or curved corners. Make sure to choose a style that suits your preferences. Racks that match your home's furnishings and enhance the appearance of your wine collection would be ideal.
Pick the Perfect Wine Cellar Door
Wine cellar doors serve as the entrance to your prized wine collection. As the width, casement moldings, door swing, hinges, jamb size, stain, and threshold are all important aspects of a flawless customized wine cellar design, you must pay close attention to them. Some wine cellar doors are glass etched or hand-carved, but the most important thing is to find one that you can personalize.
Find the Right Cellar Flooring
When it comes to wine cellar flooring, there are several factors to consider. The utilization of old oak barrels, wood, and other flooring materials is among them. Keep in mind that your wine cellar's flooring is the foundation. It must be strong enough to transport your wine collection while also being resistant to humidity. It is strongly advised that you select wood since it can withstand the varying humidity levels in the wine storage area.
Cooling System for Wine Cellar
Wine cooling systems are custom-designed devices that control the temperature and humidity conditions in the wine cellar. You must also explore techniques to control the environment's condition in addition to the performance of a cooling system to achieve better wine aging. The cooling system you use will determine whether the wine smells and tastes good or bad.
Get Customizable Wine Cellars at Your Wine Racks & Cooling
Want to customize your wine cellars? We got you! At Your Wine Racks & Cooling, we offer customizable wine cellars where we design and build wine cellars that fit your way of life. From wood to stain options, we guarantee that you would love your personalized wine cellar. To find out more, contact us today!