What You Can Get From AngularJS in Web Development?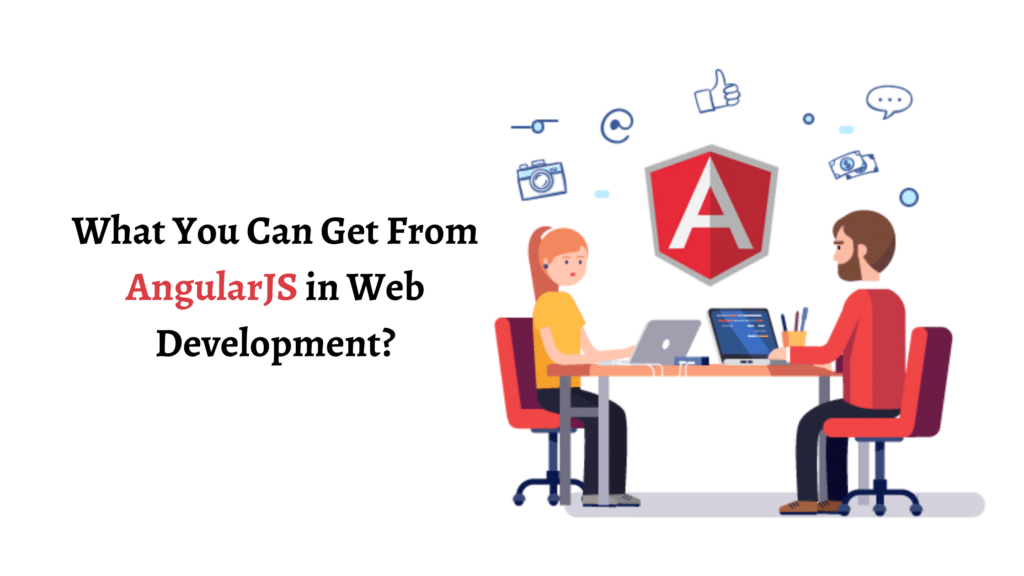 AngularJS is an open-source front-end development framework based on JavaScript. It is one of the popular web application development choices that leading brands like Upwork have used to develop the front-end of their websites.
You can look at AngularJS development services as an effective solution if you are seeking web application development. 
However, it will not be relevant to use AngularJS for developing any kind of web application, like small-scale projects and static websites. 
So, for what kinds of projects is it suitable to use AngularJS? This blog post will tell you the scopes where you can best use this front-end development framework.
Let's start the discussion.
Use Cases of AngularJS Web Development
Single Page Applications (SPA)
In SPAs, you only have to load the section of the page that requires to be modified. There is no refresh occur in a single-page web application.
AngularJS is a well-suited web development framework for creating SPAs. If you are planning for SPA development, you can rely on the AngularJS development company to effectively serve your purpose.
Dynamic Web Applications
In a dynamic web app, the content needs to be updated regularly. Here, as per the client's request, a respective response will get triggered from the server and reaches the client's end.
AngularJS is also a well-suited front-end development framework for creating dynamic web apps. So, you will be on the right track if you hire the AngularJS web development company for developing dynamic web applications.
You Must Also Read: A Guide On AngularJS Web Development
Progressive Web Applications (PWAs)
A PWA is a website that works and looks like a mobile application. It provides the user with a better user experience than traditional responsive web applications. Investing in AngularJS web development will be a suitable option for creating a well-performing PWA. It is one of the major use cases of AngularJS development. 
Implementing PWAs will be a good decision to provide a new level to your business. So, it is essential to outsource your PWA development project to the hands of an experienced AngularJS web development company. They are well-versed with the development process and undoubtedly provide you with a top-notch progressive web application (PWA) for your business.
Enterprise-Level Web Applications
AngularJS is equipped with the features and tools required for developing complex web apps. As AngularJS is based on MVC architecture, it is less complicated to maintain the code. It makes reusing the code seamlessly. 
However, a website developed for an enterprise-level business needs to integrate more complex features and functionalities. This can be achieved by hiring an AngularJS development professional who is experienced enough to develop large-scale projects with AngularJS. 
Conclusion
So, to conclude the post, we can say that AngularJS is an efficient JavaScript-based framework for developing large-scale web applications. Its wide range of features gives it an edge over the various front-end frameworks available.
AngularJS will be the preferred choice if you are planning to develop a compelling web application. Moreover, to save your time and efforts in the long run, you can also hire an AngularJS development company.