What is Family Violence Intervention Order?
Australia Law protects the people who are subjected to violence in their country. The legislation empowers the courts to pass orders in favor of vulnerable persons. In legislation, certain provisions differ in many ways. Further, there are also variations across different jurisdictions. Yet, the laws about domestic violence are of similar scope. If you are also a victim of domestic violence, you can hire a Family Domestic Violence Lawyer In Melbourne.
However, here we will talk about Family Violence Intervention Order, which concerns family domestic violence.
Defining Family Violence Intervention Orders (IVOs).
Family Violence Intervention Order is related to the matters like harassment from a family member, partner, or relative. It is designed to protect an individual from emotional, physical, or psychological violence subjected to the Family Violence Protection Act 2008 (VIC).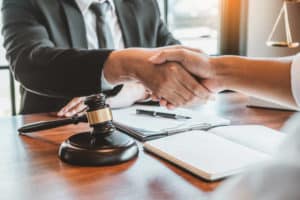 What can cause an intervention order to pass?
Australian law apply to the family violence intervention order at your local Magistrate Court. You can also seek help from Victoria Police to apply for the same. If you require protection straight away, a magistrate can place an interim intervention order, offering protection from family violence till both sides reach court. If you fear for your children's safety, you can also include the same in your application, as long as you are below 18.
The person who is applying for an intervention order is known as the applicant". It might be a police officer, or someone can also seek protection from family violence themselves. Intervention orders contain conditions that prevent respondents from family violence against the protected person. In case of an order violation, police can charge a criminal offence.
Subjected to the precise conditions, the law requires the response to:
Ensure that violence against the family member is stopped.
An aggressor will not have any contact or talk with the protected person or do not allow anybody else also does the same.
Will not allow that person to go or stay near the protected person, or allow someone to do it for them.
A magistrate can also make other specific orders, like passing the order for suspending the license of the respondent's firearm.
According to the law, an intervention order is a civil order, and any breaking of the condition makes it a criminal offence.
How To Apply For An Intervention Order?
In case, the police or anyone else tries to take an Intervention Order against you, or if someone takes an IVO against someone else to protect, you can seek the help of a Family Domestic Violence Lawyer In Melbourne. Lawyers help in each aspect of the Intervention Violence Order process. Our solicitors have experience applying for Apprehended Violence Orders on behalf of clients who tend to get protection and represent them in court for making the intervention orders.
If you find yourself in a dangerous situation, call triple 000, and an operator will ask you for your phone number and address.
And if you are in immediate danger and the police failed to make an FVIP application on your behalf, you can apply to the court to make an intervention order.
You also do not have to visit the court to apply for a family violence intervention order (FVIO). You can also lodge an online application. You can also complete your application online and call the court to discuss the varied options.
Visit the Court
It is pertinent to visit the court for healing. Make a plan to be at the course the whole day. In case the respondent is served and did not visit the course, make an order in their absence. A magistrate can pass the final order of FVIO in the following circumstances:
The respondent has committed violence against you.
The court fears that Defendant can cause any violence or injury to the applicant.
The application's fear is based on reasonable ground.
Family lawyers for men are a dedicated team of family violence lawyers in Melbourne with years of experience. They will make your legal case stand perfectly on legal grounds. While you might find that any type of family violence is wrong and should be condemned, sometimes there is an iota of truth in the facts presented. With our dedicated practitioners, we will give correct and realistic advice and will place the case for you to gain success.