WHAT IMPORTANCE DOES DOMAIN NAME HOLD FOR SEO?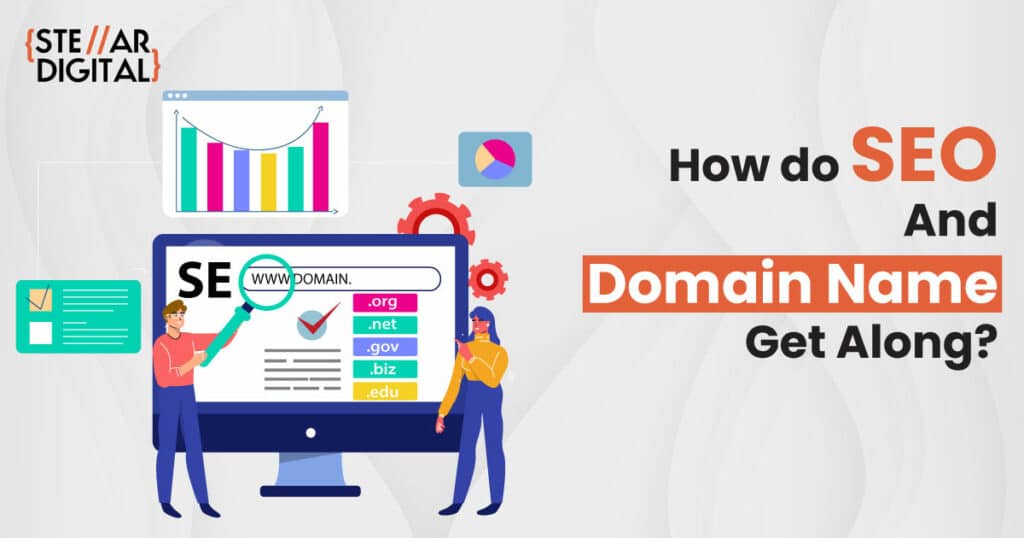 The goal of SEO (Search Engine Optimization) is to increase traffic to your website from search engines. To get your website to rank high on Search Engine Result Pages, you'll need a variety of tactics (SERPs). As a result, picking the proper domain name is one of the most crucial aspects of achieving good rankings (via SEO).
WHAT IS DOMAIN NAME?
A domain name is equivalent to a unique address for your website. You can't use it on more than one website because it's one-of-a-kind. First and foremost, if you create a domain name for yourself, you must ensure that it is available. It's a positive thing if your selected name is available. However, if your preferred domain name is unavailable, you can hunt for a suitable option and use it instead, provided that it fits your business plan. If you wish to get a domain name, you may either go to a domain registrar's website or purchase one as part of your web hosting plan for a one-year subscription.
Domain names can be distinguished into three categories:
Top-level domain
The top-level domain is the last section of a domain name, or the part that comes immediately after the "dot" symbol (TLD)
Example: .com, .org, .net, .gov, .biz, .edu
Domain name
A domain name is just the name of your website. This is how your website stands out among the billions of others on the web. This is the name that comes before your domain's TLD.
Example: The website's domain name is forumias, which is stated in the link blog.forumias.com
Sub-domain name
A subdomain is the third part of your URL's anatomy. This is what shows in front of your website's root domain. www., which stands for world-wide-web, is the most often used subdomain.
Example: In the case of forumias.com, the subdomain is blog
HOW DOES IT IMPACT SEO?
When consumers see your website featured in Google search results, it will be the first thing they notice. It'll be how people refer to you when they tell their friends, family, and coworkers about your company. Creating a domain name is a useful practice to invest time and effort on. It might even cost you money, but the payoff could be well worth it.
A distinctive brand, a location, or a helpful service can help a new business get off to a strong start with a solid domain name. Customers will be drawn to your organization if you have a well-thought-out domain name with a catchy, one-of-a-kind name. It might make you stand out from the throng and make it easier for others to find you.
A poor domain name, on the other hand, might generate confusion, drive clients to your competitors, and cause your company to fade away. For an online firm, that is never a good place to be. It's challenging to come up with a domain name that encompasses your business and service while being understandable to both humans and search engines. The basics that are necessary are patience, imagination, and sometimes a little luck.
Using effective SEO methods on your website will help you rank higher in search engine results pages, resulting in more organic visitors. One of the most significant SEO considerations is a decent domain name. A terrible domain name will only complicate your SEO efforts and, in the long run, will most likely affect your website traffic.
CONCLUSION
Overall, we'd like to emphasize that selecting an SEO-friendly domain name is far easier than it appears; all you have to do is keep it basic and focus on branding. Keep in mind that your domain name is simply one component of a strong website, and you can't rely only on it to rank in search engines. It's crucial to get the right domain name.