What Factors Make Online Shopping So Confusing for the New Buyers?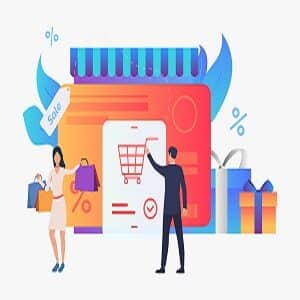 eCommerce has seen immense growth in the last few years, people who used to hesitate to make purchases online now have started due to the pandemic. The pandemic practically forced them to make online purchases for daily essentials to important products. Now that we are moving back on track, many people have started to shop offline and online. Some have even stopped purchases from online stores while some never purchased online. If you have an eCommerce business or you are related to eCommerce professionally, you might have heard about factors that attract customers to make purchases. 
There are factors that encourage customers and impact the purchase intent. Similarly, there are factors affecting consumer attitudes towards online shopping that impact their purchase intent negatively. These factors can be anything, there are chances that customers are not purchasing from one website or not purchasing a particular category of products, but have made purchases for others. One of the biggest examples is grocery. 
The majority of people either do not prefer to purchase groceries online or hesitate. One of the major reasons could be misconceptions about the lack of fresh food or lack of trust in sellers. There are many online shopping factors that affect consumer purchasing behavior. Do you want to know more? Have a look: 
Here is the List of Factors of Online Shopping that Impact Customer Purchases Online: 
Logistics Issue:
Sometimes a customer stops purchasing online products according to online shopping Statistics because of problems with logistics. Many customers who made purchases online as well as payments and did not receive products in the right state or the products took a lot of time to reach due to issues in transit. These logistic issues create a negative impact if the brand on the customers, so customers either decide not to make purchases. The common issue which people are concerned about is the non-delivery of the product. There are a lot of cases of Third-party international online shops where people paid the money for the product and did not receive any product in return. 
Product Quality

Another important factor that determines the customer's purchase intent. Sometimes websites put too much into marketing and promotions but do not have enough product quality that causes a sore experience for customers. Quality is one of the most important and vulnerable aspects of cross border shopping. If your products lack quality, you are going to face issues attracting and retaining customers. Many customers who have a negative experience the first time, switch to offline shopping. 
Financial Risk
The first concern of people while doing online shopping is that they are afraid of losing money while making online payments. It means they are concerned that their money could be lost during payment due to any technical issue or network problem. People of a specific age group or people of the older generation are more concerned with this factor when their bank account details are given online for payment purposes. However, genZ do not care much about these things whereas people of the older generation give strict attention while giving financial details online. But many shoppers face a leak of their financial details like card pin, account numbers, etc. It creates a bad image in their mind of the overall online shopping industry.
Product Risk
Another factor that makes people doubt is the risk of receiving the wrong product. In a traditional shopping system, there is an advantage that the product which consumer wants to purchase is in front of them, they can touch it and check defects if any but in the case of online shopping, the shopper can only see the image of the product and can buy them only by watching a bunch of the pictures of the product. Also, the lack of accurate information or description of the product on the international shopping website makes it difficult for the consumer to get an idea about the quality of the product. Also, there are many cases where people received nothing in the box of the product and got scammed. However, many big tech giants are trying to resolve this factor influence online shopping by integrating virtual reality. 
Return Policy
Return policy is one more reason why people do not prefer online shopping. Many sellers online provide a warranty and return policy if the product gets damaged or defective but also many sellers do not provide a product return policy, so when people want a specific product and the seller is not providing a return policy consumers prefer the offline market where they can return or replace the product easily by just visiting the store.
Lack of Customer Support
Customers face many issues when purchasing online products. To ensure ease of shopping for your customers, they should be able to find the right products on your platform. you need to provide the best customer support, sometimes customers do not get the support they were looking for, or the follow-up by the customer support staff was either rude or could provide clear information on products, which will cause issues. Customers shopping online expect personalization and good quality customer support from brands. if you fail to provide, they are either going to switch to another brand or will prefer offline shopping. 

Conclusion:
These are the major factors affecting consumer behavior towards online shopping. The business owners need to understand these factors and the cause behind them. If you are able to solve these issues easily, there are high chances you can attract more customers and gain a competitive edge. There are some factories and categories of products that will take time to be accepted by customers for online purchases. For instance grocers. These categories should be handled with trust factors between customers and businesses. The above-mentioned factors are important to overcome for any eCommerce business to reduce cart abandonment and attract more customers. This will allow you a chance to retain customers and create a loyal customer base for your business.