FRP is generally referred to as fibreglass reinforced plywood or plastic reinforced with fibreglass. They are smooth, non-porous, highly water-resistance and easy-to-clean panels that are suitable for environments requiring regular deep-cleaning. They can be mounted directly over drywall, wood, concrete block, and many other solid surfaces and are mostly used on walls and ceilings.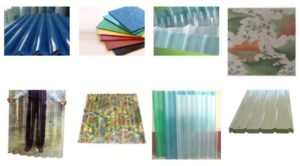 In restaurant kitchens, public toilets, car washes, and several commercial buildings that need daily cleaning,
FRP panels
 are an excellent material for covering walls and ceilings. The FRP is a highly versatile, robust, scratch-resistant and lightweight panel that makes it easy to install. Call Bansal Roofing LTD for a free consultation, product details, and advice on how to get the project done right if you are looking for FRP panels in India!