Wealth Building Strategies – How to Build a Lifestyle and Passive Income Business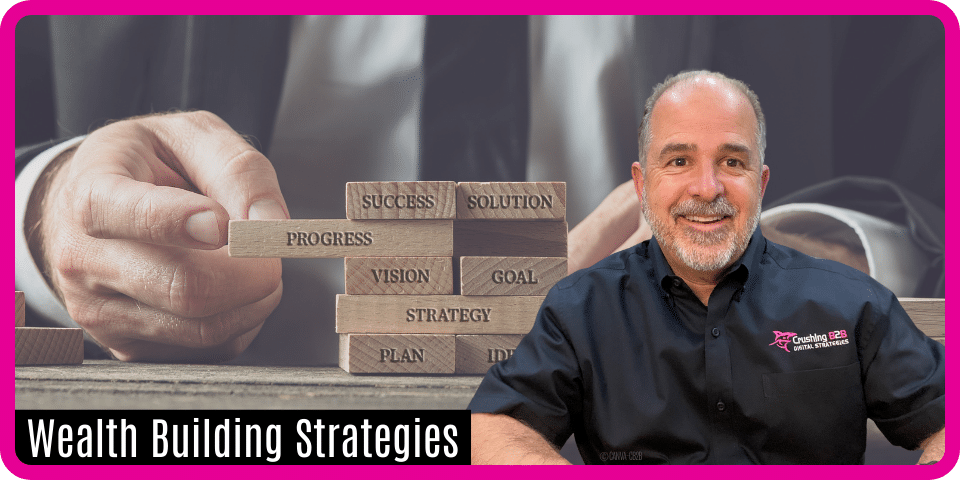 Building a successful lifestyle and passive income business is a great way to achieve your goals.
You will be able to work from home, travel, and create additional income streams by implementing wealth-building strategies. Building a passive income business is often a great business model for investors, but you must have the right skills to succeed with them. You will need to learn new passive income strategies as well as how to write outstanding content and take good photos that can be posted on social media websites such as the Service Professionals Network, LinkedIn as well as your business website. The same goes for writing a course or creating a membership site if that becomes part of your passive income strategy.
If you want to learn more about how passive income works, you can consider investing in peer-to-peer lending platforms. These platforms are easy to set up and require little time upfront. They are a great alternative to high-risk investments. Some of these businesses even offer a free investment plan, so that you can get started right away and begin earning money quickly. While this method may not be for everyone, it is an option that can give you more financial freedom.
How does peer-to-peer lending work?
Peer-to-peer lending is a fairly straightforward process. All the transactions are carried out through a specialized online platform. The steps below describe the general P2P lending process:
A potential borrower interested in obtaining a loan completes an online application on the peer-to-peer lending platform.
The digital platform assesses the application and determines the risk and credit rating of the applicant. Then, the applicant is assigned the appropriate interest rate.
When the application is approved, the applicant receives the available options from the investors based on his credit rating and assigned interest rates
The applicant can evaluate the suggested options and choose one of them.
The applicant is responsible for paying periodic (usually monthly) interest payments and repaying the principal amount at maturity.
Passive income businesses require little or no effort on your part.
While they don't require much work, they do require a significant amount of time to learn and manage your investment strategies. People with demanding careers may not have the time to devote to building a business. Overall by building a passive income business, you'll be able to invest more time in other aspects of your life such as traveling the world and enjoying life with your family.
Another key to creating a successful passive income business is to focus on your customers. Make it your goal to build a strong rapport with your customers. It's important to remember that your customers want to hear from you. So don't forget to engage them with your passion and enthusiasm in teaching them. This will give them the confidence to trust you and your brand. They'll turn to you if you're truly committed to this type of work.
Aside from building a lifestyle and passive income business, there are other ways to create passive income. By using a balance transfer, paying down, refinancing, and consolidating your credit cards, you can learn how to consolidate debt while building a passive income strategy. This cash flow will allow you to use your money for other things, like building a lifestyle and passive income wealth. building a debt strategy will also allow you to avoid paying high-interest rates on your mortgage and other debts.
Real Estate is a great source for creating passive income.
Acquiring residential, commercial, or multi-tenant rental properties as a passive income business is one of the original ways to generate a lifestyle and passive income. Despite the fact that you own rental properties you don't have to do all the work, you can outsource the upkeep and management of your property to a professional property management company.
Investing in rental properties utilizing the correct business strategies will create long-term passive income. If you have money to invest, you can consider real estate or other businesses. These investments can range from small rental properties to large commercial buildings. These investments are great for creating a lifestyle and passive income business. They can help you pay for your expenses without you having to worry about generating income for yourself. You can work from home or even while on a vacation. If you are looking for a passive income business, you should choose a business that provides a steady income.
Another alternative for investing in a good passive income business can be built by lending money to large commercial projects which have multiple investors. Lending money can be a great way to create a lifestyle and passive income business. Lending money can be done privately and to anyone in your network. However, if you're not comfortable lending money, you should look for other investment opportunities.
Begin with the End in Mind
Finally, you will be building a business that will have tax-saving benefits. As Stephen Covey says, "Begin with the end in mind".  Begin with the End in Mind means to begin each day, task, or project with a clear vision of your desired direction and destination, and then continue by flexing your proactive muscles to make things happen. … It reaffirms who you are, puts your goals in focus, and moves your ideas into the real world. The business must be set up correctly to benefit from true taxable writeoffs which can reduce your tax liabilities.
About Craig Wasilchak
Craig Wasilchak is the COO of JW Management Company is a Family-owned & operated Commercial Property Management & Leasing in the Dallas Fort Worth Metroplex. Craig is also the CEO of  Crushing B2B Digital Strategies and an active member of the Entrepreneurs' Organization, as he is the owner of a business earning over $1M in annual sales.
THE ARLINGTON TEXAS PROPERTY LOCATION: Our 10 acre Westgate Business Park is adjacent to Arlington's Entertainment & Restaurant District. The Commercial Business Park is located 1 walking block East of "Globe Life Park" (Texas Rangers), Globe Life Field, & "Texas Live" with many superb restaurants. In addition, the property is only 3 blocks from the "Dallas Cowboys AT&T Stadium" & "Six Flags over Texas". The building space for lease consists of Office, Retail, Flex-Space, including Commercial Warehouse & Industrial building spaces.
THE DALLAS TEXAS PROPERTY LOCATION: Our 4 acre 1625 Mockingbird Business Park is on Mockingbird Road west of Love Field and, in the Stemmons Corridor District area (Between I-35 and Love Field Airport). The building space for lease consists of Office, Retail, Flex-Space, including Commercial Warehouse & Industrial building spaces
Craig has built and sold multi-million-dollar businesses over the last 25 years. As a B2B Mentor with extensive leadership, mentoring, and entrepreneurial skills — his goal is to teach other entrepreneurs how to grow and run profitable businesses in a disrupted business world utilizing practical business strategies. If you wish to connect with Craig here on LinkedIn, just send an invite! You are also more than welcome to subscribe to his YouTube Channel "The B2B Lead Generation Movement".
Visit our commercial properties in Arlington and Dallas. If you have any inquiries, do not hesitate to send me a message here on SPN or LinkedIn.