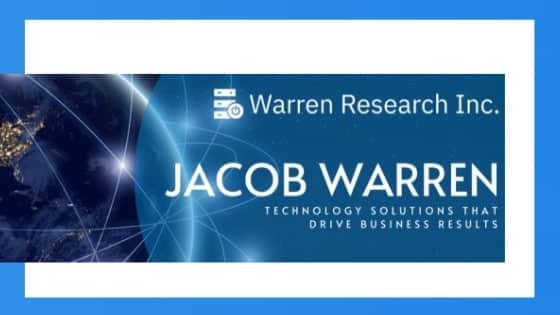 Connect with Jacob Warren, the business owner of Warren Research Inc. Jacob and his team handle IT support and development for the Service Professionals Network.
Warren Research is a IT support and Cloud services provider in the beautiful city of Coeur d' Alene, Idaho. They specialize in helping business owners get the most out of their IT resources and digital marketing.
They provide both active and reactive services to troubleshoot, configure and maintain network environments. Their services extend from cloud to hybrid-cloud and on-premise configurations.
They are also able to provide secure remote support and monitoring solutions that resolve 95% of technology related issues.
With an ever increasing dynamic workforce we can provide your business with the much needed support resources to minimize downtime resulting in increased productivity and efficiency.
Their knowledge and expertise is a direct result of over 20+ years of direct hands on experience working with a broad range of environments and platforms.
Warren Research can help build your brand in a way that authentically drives engagement and results.
Does your website perform the way it is supposed to? Warren Research delivers quality sites that will be seen.
Services provided

IT Consulting · Computer Networking · Technical Support · Cloud Management · Digital Marketing · Social Media Marketing · Information Security · Network Support · Cybersecurity · Content Marketing

Work preference

In person or remote

Contact preference

Contact Jacob Warren directly with any inquiries.
Connect with Jacob Warren on LinkedIn. Check out the Warren Research listing in the SPN business directory.