Unleashing The Power Of Entreprenuership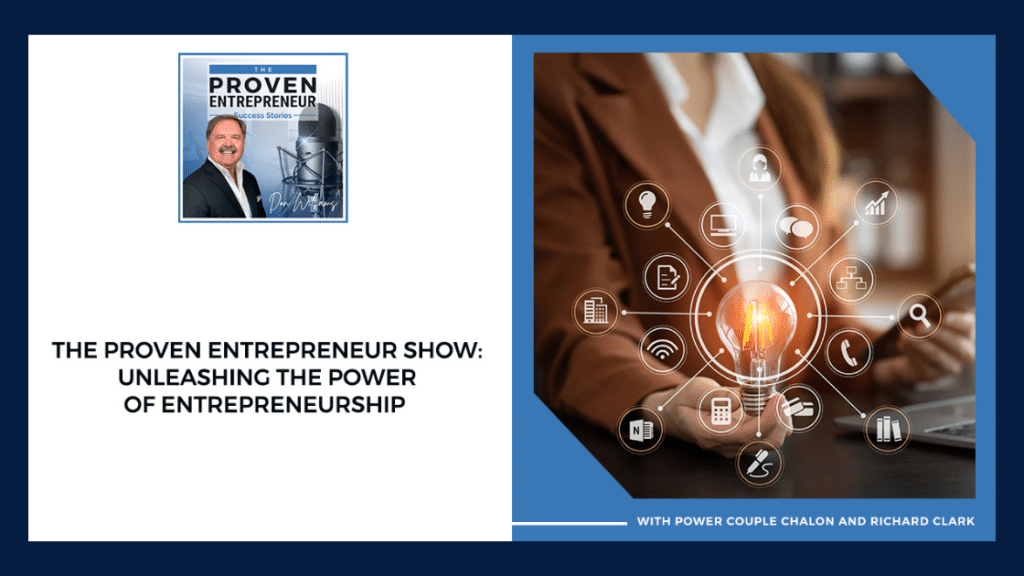 Are you new to entrepreneurship and looking to learn from proven entrepreneurs?
Watch this podcast with Don Williams and Power Couple Chalon And Richard Clark.
Read the full transcript and learn more about this Proven Entreneur Show episode and guest.
Entrepreneurship podcast episode breakdown
Hello, fellow entrepreneur! I've got something special for you today. I just tuned in to the latest episode of the Proven Entrepreneur Show, and let me tell you, it's brimming with incredible wisdom and motivational anecdotes that you absolutely can't afford to miss.
Hosted yours truly, Don Williams, the episode kicks off with an invigorating discussion featuring the dynamic duo of Richard and Chalon Clark. As the cameras start rolling, you can practically feel the electric energy in the air as they delve into their entrepreneurial odysseys. Chalon, an exceptionally talented attorney turned interior designer, unveils the captivating tale of how she birthed her company, Design Redefined, from the ground up and how her perspective transformed from being a lawyer to becoming a creative visionary. Alongside her, Richard passionately shares his journey of house flipping and his mission of introducing diverse culinary experiences to the world through his restaurant ventures and a stunning villa in Jamaica.
However, it's not all smooth sailing and triumph. They also candidly discuss the formidable lessons they've gleaned along their paths. Richard bares his soul about the emotional toll of his initial business venture that went south and how he had to rebuild from scratch. Chalon reflects on her own setbacks, underscoring the critical role of legal agreements for entrepreneurs. It serves as a poignant reminder that failure isn't the antithesis of success but an indispensable chapter in the journey.
Throughout the episode, Richard and Chalon dispense invaluable pearls of wisdom. Richard's analogy of juggling glass balls and rubber balls will undoubtedly resonate with every entrepreneur, imparting the importance of prioritization and safeguarding what truly matters. Meanwhile, Chalon's voyage of discovering her capacity and mastering the art of saying no will strike a chord with ambitious, driven individuals.
The episode concludes with a beautiful reminder to stay in the present, have faith in grace, and embrace the path illuminated by a higher power. It's a message that will touch your soul and ignite the flames of inspiration, urging you to become the finest version of yourself.
If you're prepared for an episode drenched in genuine sagacity, paradigm-shifting revelations, and an infectious entrepreneurial spirit, then it's high time you press that play button and immerse yourself in this episode. You can connect with Chalon on Instagram at @yourdesignredefined and reach out to Richard at [email protected] or on LinkedIn. I assure you, you won't regret delving into this episode. So, why wait any longer? Hit play and get ready to embark on a journey toward success. I'll see you on the prosperous side!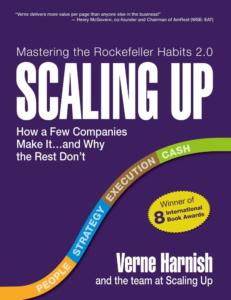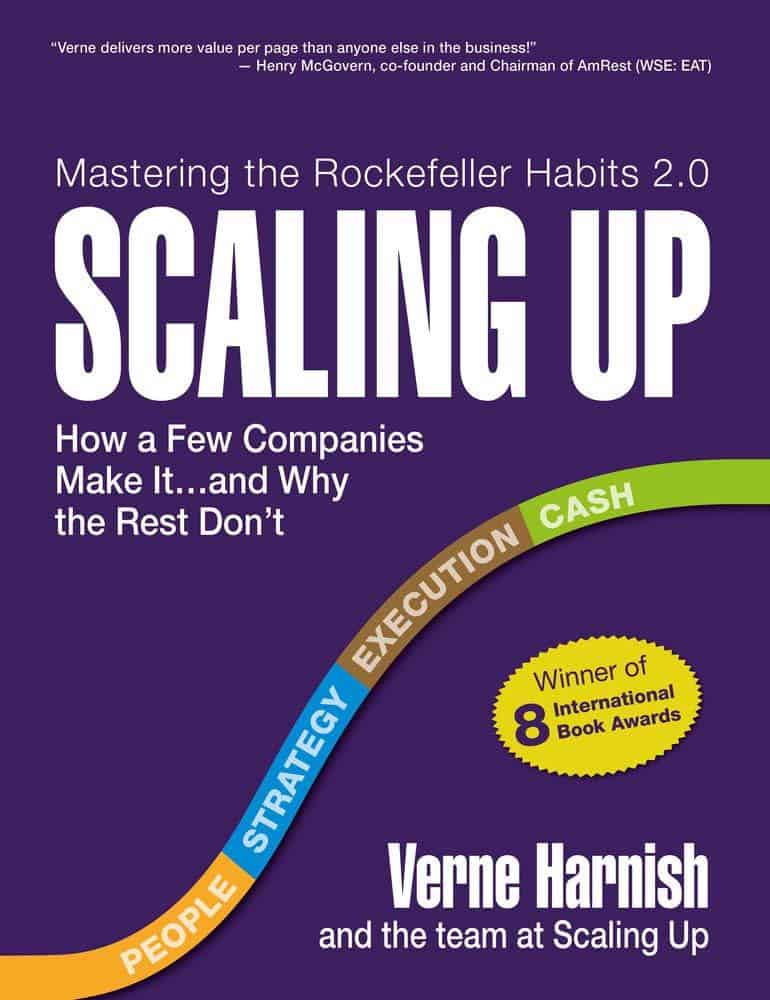 CHECK IT OUT A friend, Craig Wasilchak with Crushing B2B, gave me a copy of "Scaling Up: How a Few Companies Make It…and Why the
Read More »