Ultimate Prom Checklist for Girls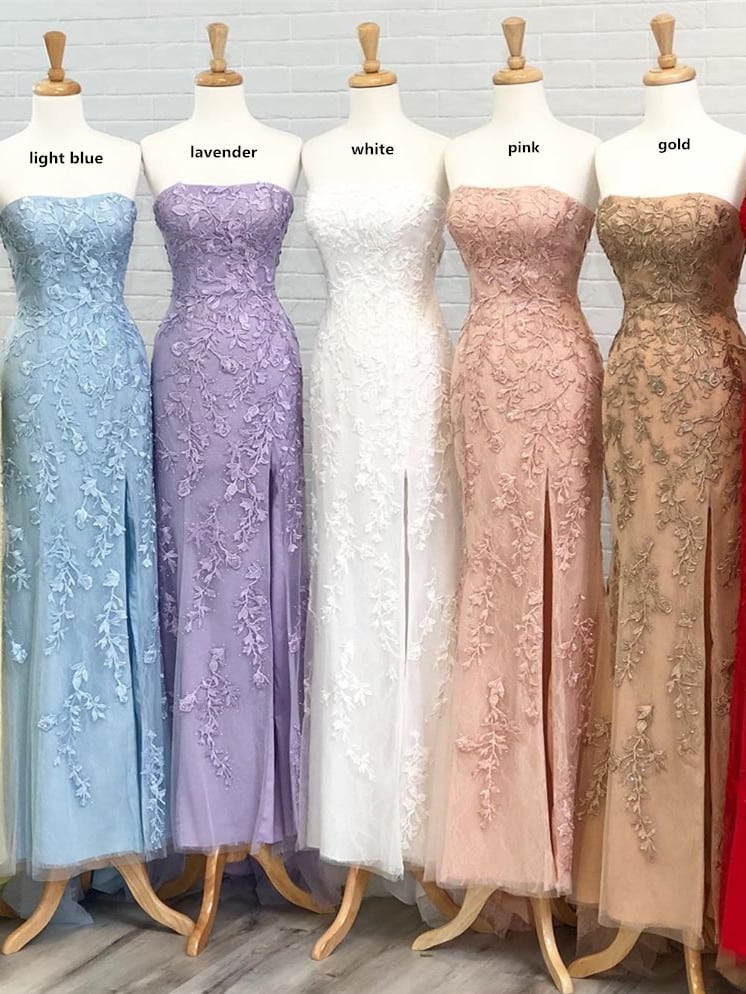 What do you need for a prom? A prom outfit, new shoes, ticket, corsage/ boutonnière, there are lots of thing to do before the party. Let's be real: prom is complicated, it's an exciting, fancy night that requires a lot of prep work to make sure it ends successfully and memorably. Then how do I plan a prom checklist as a girl? So many little components to be handled, rent or buy a dress, DIY or buy the corsages and boutonnière, and the hair, nails and glam, how to get there and what to do after the party.
There is no generic planning guideline that will result in an amazing prom night. We think that's a matter of personal preference, we hate the checklists that have fixed time frames, they amkae so many people feel anxiousInstead we provide some suggestions to help walking through each steap for you to create your personality prom checklist. If you're extra like me, it will takes you weeks to plan prom. Here is prom checklist- everything you need to remember for prom, like important appointments, reservations and preorders for a fun prom night you will never forget. Let's start with this timeline first.
A few months before prom;
A month before;
2 weeks before the party;
The night before & the day of;
Night of the prom;
A few months before the prom:
Even though prom party seems so far away, it's never too early to start planning.
Prom dress shopping, you should consider if you are either going to rent ot purchase. In order to get a dream prom dress, get ideas by checking our dresses online and on Instagram before heading to the stores. Check out some department stores that have a wide selection, as well as some distinctive boutiques in your area.
Of course you can get your prom dresses online, it is cool. Just definitely get it on as early as you can, so you have enough time to alter it or get another size if needed.
Book appointments early, there's a chance spots will fill up quickly, especially if other schools have prom the same day. The full list of appointments you should potentially make are:
Hair salon and make up artist, if you're leaving your hair and makeup to the pros, now is the tiem to schedule your appointments.
Nail salon;
Photographer and Limousine/ car service, if your group is renting a limo or photographer, it
Also the time to contact each company
After-party dinner reservations, if your groups have the plan.
Do not leave these until the last second, or else you run the risk of everyone being fully booked by the time you call
A month before the prom party:
It's only a few weeks until prom, it is the time to make sure all aspects of yuor look are more or less good to go. The month before prom is when you should take care of the biggest parts, find and order your prom dress and all the appointments are made, it'll help you avoid rushing at the last minute.
Get your tickets, you can't go to prom if you don't have tickets. When exactly prom tix go on sale depends on the school. Make sure you get the ticket as soons as you can. Sometimes prices of the ticket go up the closer you to get to the event and can even sell out.
Make pre-prom and post-prom plans. Heading to a friends house for apps and photos or you're all meeting at a nearby park for maximum space, that way if you're getting a ride to prom, you can tell the party bus or limo where to pick you up. Also discuss with your pals to figure out what you're going to do after prom, head to the beach for the weekend, or head to a basement for a big sleepover. And stopping by the school sponsored post prom for a quick hello, there's usually free food.
It's time to get your dress and make sure it fits like a glove. If you need any alterations to the dress, you're making the appointment and getting it handled, you dress should feel like it's made for you.
Get your outfit together, that means prom dress, shoes, accessories, jewelry, hairstyle and make up, even underwear. Try on everything all to ensure if fits and you can move around comfortably.
For some of you, this may be your first time spending an extended period of time in heels, break in your shoes a little and get used to walking in them by wearing them around the house before wearing them for sis hours for the first time at the dance. If a little extra cushion is needed, you'll be happy you know now instead of when it's too late.
Make sure you know what will be adorning your ears, gracing your neck, matching your prom dress on the prom night, don't let your jewelry slip to the wayside.
Two weeks before the prom, now is the time to really make sure everything is ready to go and you have any last-minute to-do list items handled. It is the time about handling the smaller details and confirming times and dates. Check your tickets, your appointments, and the schedules of everyone in your group. This can help to minimize any last-minute surprises.
Confirm appointments and reservations, call and confirm that all of your appointments and reservations are for the right dya and time. When you find an appointment you messed up, you'll be glad you did.
Do glam trial runs beforehand no matter you're getting your makeup professionally done at a makeup counter or you're DIYing your look. Try some looks or do it as many times as you can, this way you will kow exactly what to expect from your glam when prom day arrives.
Order your corsage or boutonnière. Head to or call up local florist for all of your floral needs and make sure your date has flowers. Order it ahead of time for day-off pick up, store them in a sealed, aritight container in your refrigerator to avoid wilting.
Pick out a photo shot for your day-of photoshot. It should has good lighting and isn't too busy during the time of the day you'll be snapping pictures. Backyard and staircases in foyer are great locations.
Make sure you have all the random necessities. There are lots of random thing you need on the day of prom, tights, a special bra depending on the dress your're wearing, heel pads, etc, make a list is one way to make sure you get everything before the big day
Confirm the schedule with your prom group, make sure evryone know time and where they need to be. For example send a message to the group chat clearly laying out what time photos are being taken and what time you'll be heading to dance, and other detaisl of the day.
Start to getting some rest, make sure to prioritize sleep even a few weeks before the big night although you may have a busy weeks with finals and other end of year activites. Trust me, you'll feek the difference.
The night before & the day of the prom:
It's finally here, there are tons of stuff to do before the prom night, you need to make sure you don't forget anything important.
Groom and get a good night's rest. The night before should be devoted to a mini-spa night at home, or at a slumber party with others from your prom group. Tweeze, shave, do a soothing face mask, but do not bust out any new things you haven't had the chance to test yet. Then you should try to ge a full night's sleep. A well-rested you will be better able to enjoy the party.
Double check your prom outfit for any holes, missing buttons, or loose threads. Get your shoes and accessories staged in one place. Don't forget to charge your phone.
Go to your appointments. Show up on time seems obvious, but you may be so busy the day of the prom that you forget to leave for your hair appointment on time. So make sure you show up on time and let yourself be transformed at the skillful hands of your stylist. Let yourself feel beautiful, don't worry, you'll look great.
Pick up your corsage / boutonniere. You won't want to disappoint your pal by forgetting to get their boutonniere or corsage from the florist. You can grab it on the way home from your hair appointment to save a trip
Pack your purse, make sure all the necessities for prom night are filled in your purse. And don't forget your ticket. ID and ticket are the necessary, if your clutch is big enough, then I recommend gum, extra bobby pins, a pack of tissues, lipstick, a spare tampon, etc.
Pack your overnight bag if you're spending the night at a friend's house or the weekend by the beach. While you have a minute make sure to gather up some things you will need as well as a few fun additional items, for example PJS, clothes for the next day, toothpaste.
Night of the prom, enjoy yourself, make memories, take some photos so you can look back on for years to come.
Relax, Stay safe and have fun on the night of the prom. Try your best to enjoy prom for what it is. Focus on remembering the good, not the bad.
Don't get in the car with someone who has been drinking. The evening might be a special one, but all the same rules still apply.
Put on deocorant before leaving, it is a small, easily-overlook steps, but hugely critical. Prom is a stressful, exciting night in a humid, ovrepacked ballroom or school gym, you will sweat, you need deodorant. You and everyone around you will appreciate it.
Grab your tripod and switch on your self-timer! Capture candid moments with all your besties.