Trending Styles of Engagement Rings in 2022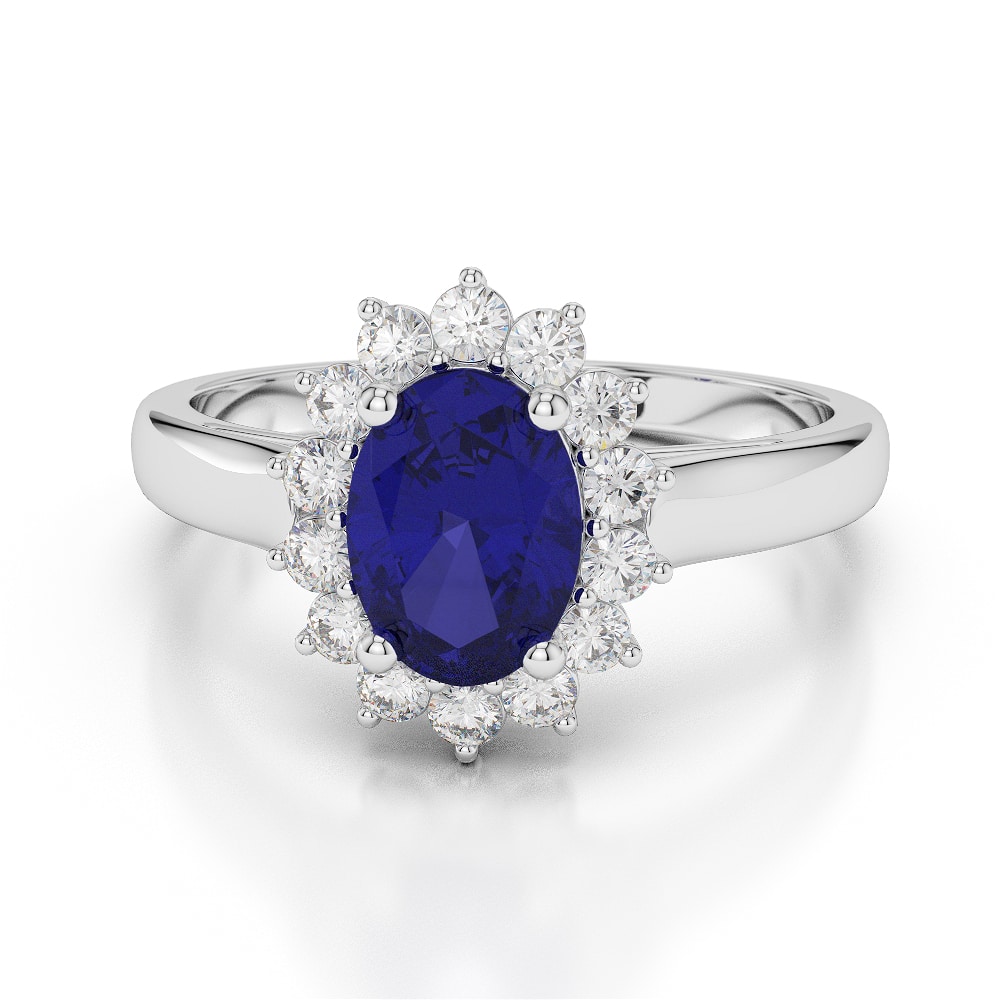 Engagement is one of the most memorable and precious moments in our life. And for women, the ring is as important as the proposal.
The market for engagement rings in the U.K is massive. Throughout the years, there have been thousands of different styles and designs of engagement rings. Some are custom-made, some are simple, and some are extravagant gemstone engagement rings.
A perfect ring should complement the style and personality of your partner. It should be synonymous with her taste in jewellery. Now, nailing that perfect engagement ring can be hard.
So, if you are planning to drop the big question soon, you need this guide on different styles of engagement rings that are trending in 2022!
The classic solitaire
There is no introduction for this one.
A solitaire diamond ring is the most traditional and classic style. A solitaire engagement ring means that there is one stone in the middle of the band.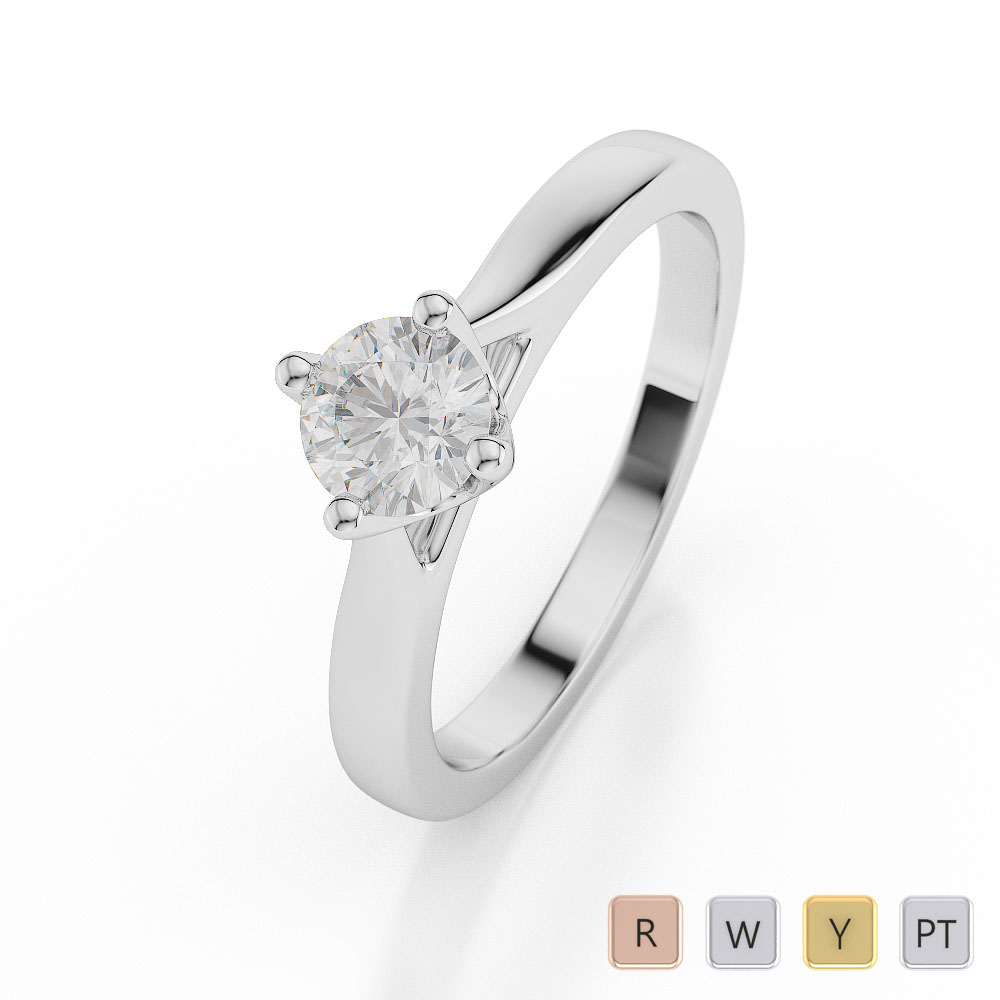 Usually, these rings are quite simple. A massive diamond is mounted on top of a metal band and set with a claw or prong setting. It is elegant, perfect for someone who loves elegant jewellery pieces.
A solitaire engagement ring never goes out of trend. It is for the simple, down-to-earth bride. Or someone who is very active and doesn't want to maintain a dramatic ring.
The gorgeous halo setting
This is one of the most popular types of engagement rings in the U.K.
The halo setting is known to create a dazzling effect by letting the centre stone shine. The small round diamonds compliment the centre stone, enhancing its sparkle even more.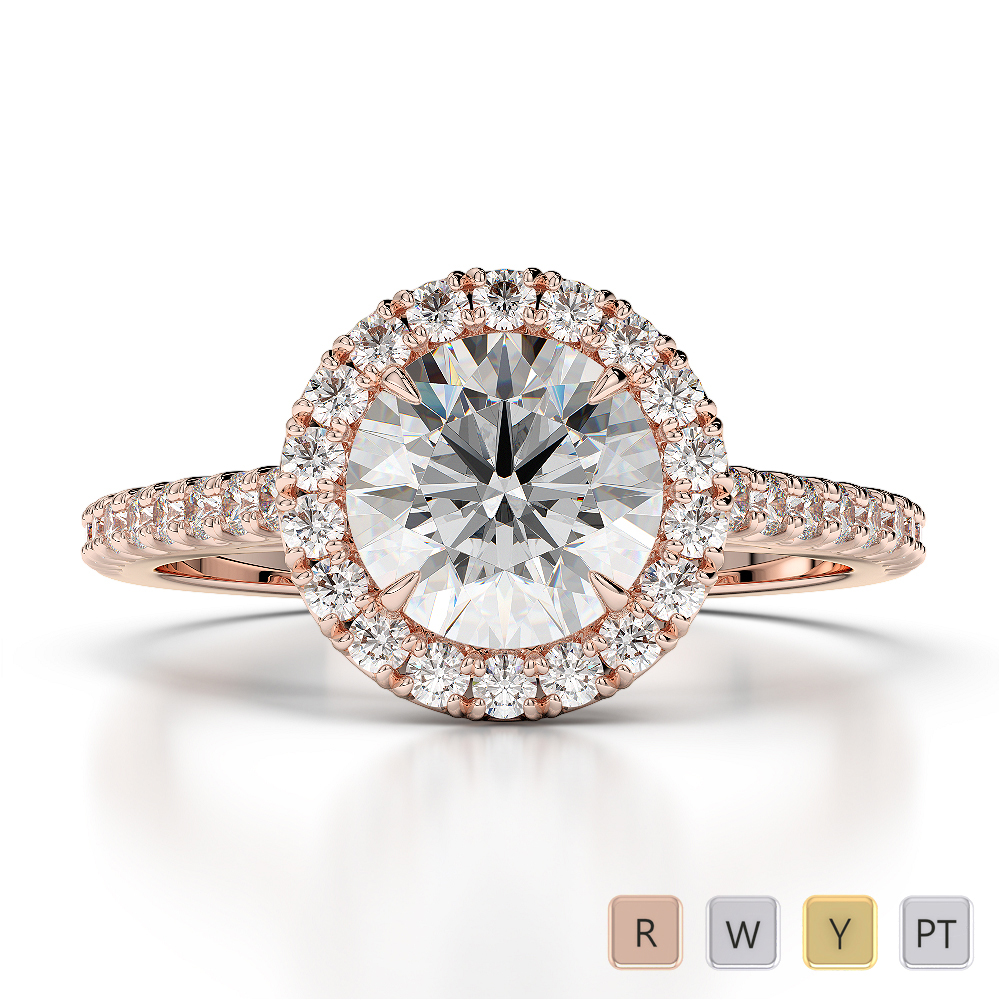 Halo settings look great with colourful gemstones or black diamond engagement rings. It is for the woman who doesn't mind showing off her beauty and intelligence. Her choices are bold yet stylish.
Emerald engagement rings also look lovely with a halo setting.
The statement
While some of us like to keep it subtle, others want to shine like a star.
The statement engagement ring comes with a lot of stones, cuts, and intricacies. Statement engagement rings can be a cluster ring or solitaire with a huge stone at the centre.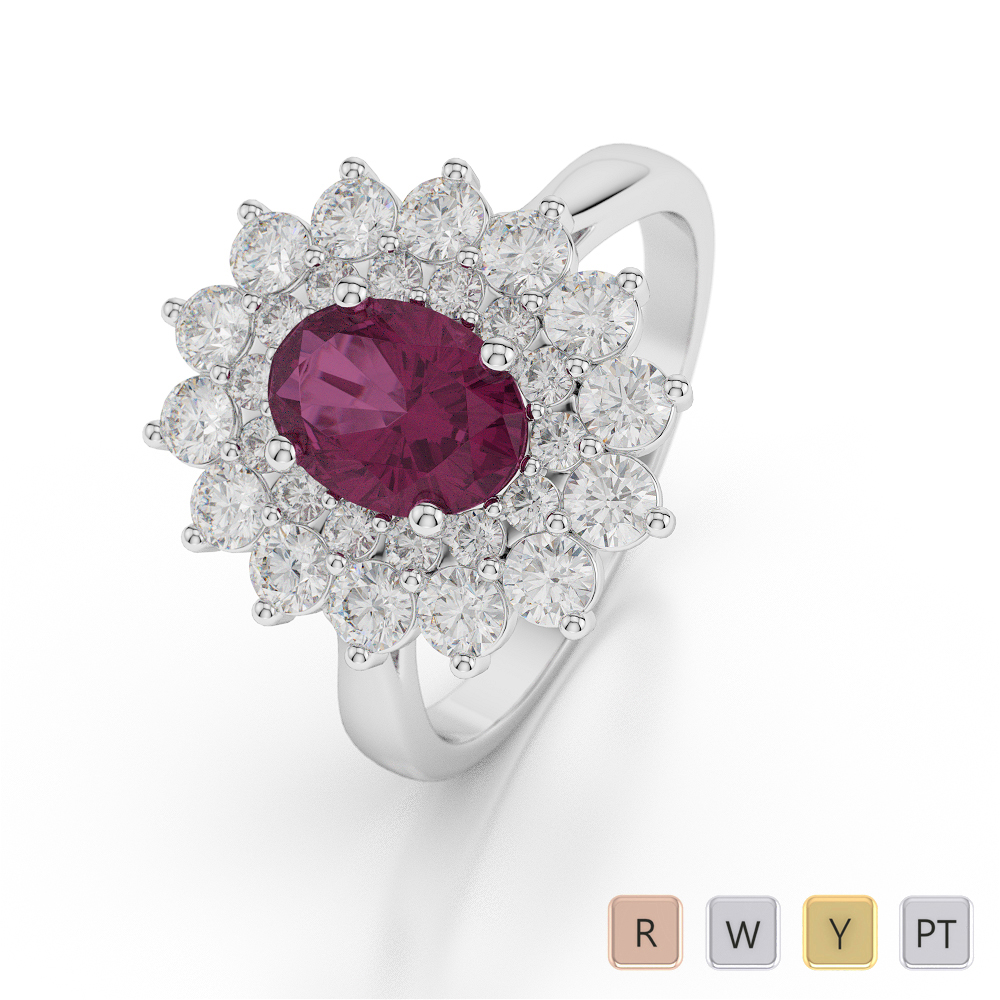 You know when you see a statement engagement ring, it will grab your attention immediately. So, if your partner is someone who everyone takes notice of, that's the ring for her.
She has the confidence of a leader. She is charming and is the centre of attention whenever she enters a room.
Statement engagement rings may not be as delicate as a solitaire or halo, yet they make a sparkling statement everywhere!
The trilogy style
Three-stone engagement ring or the trilogy style is out-and-out a romantic choice. Three-stone engagement rings symbolise you, me, and us.
The most popular setting is the one with a bigger stone in the middle accompanied by two smaller ones on both sides. Traditionally, all three stones were diamonds.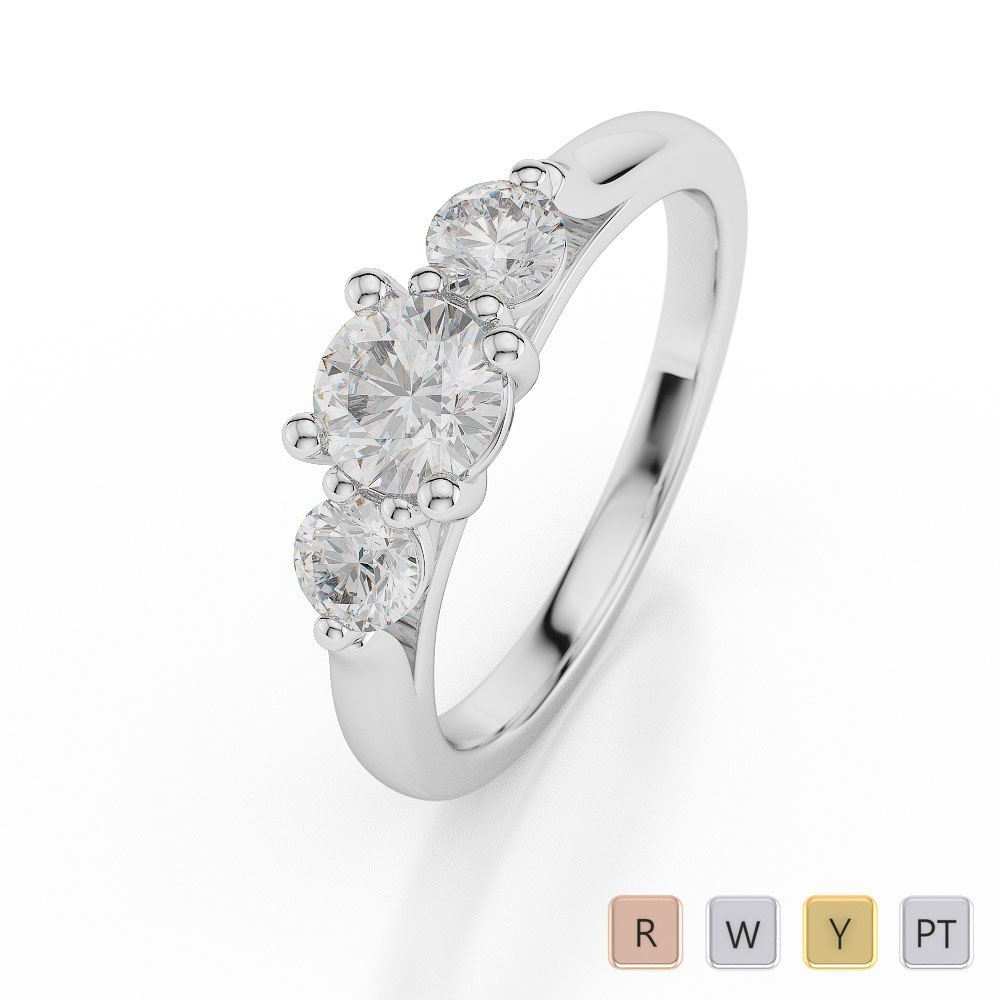 However, nowadays, most trilogy style engagement rings in the U.K have one colour gemstone in the middle with two accent diamonds.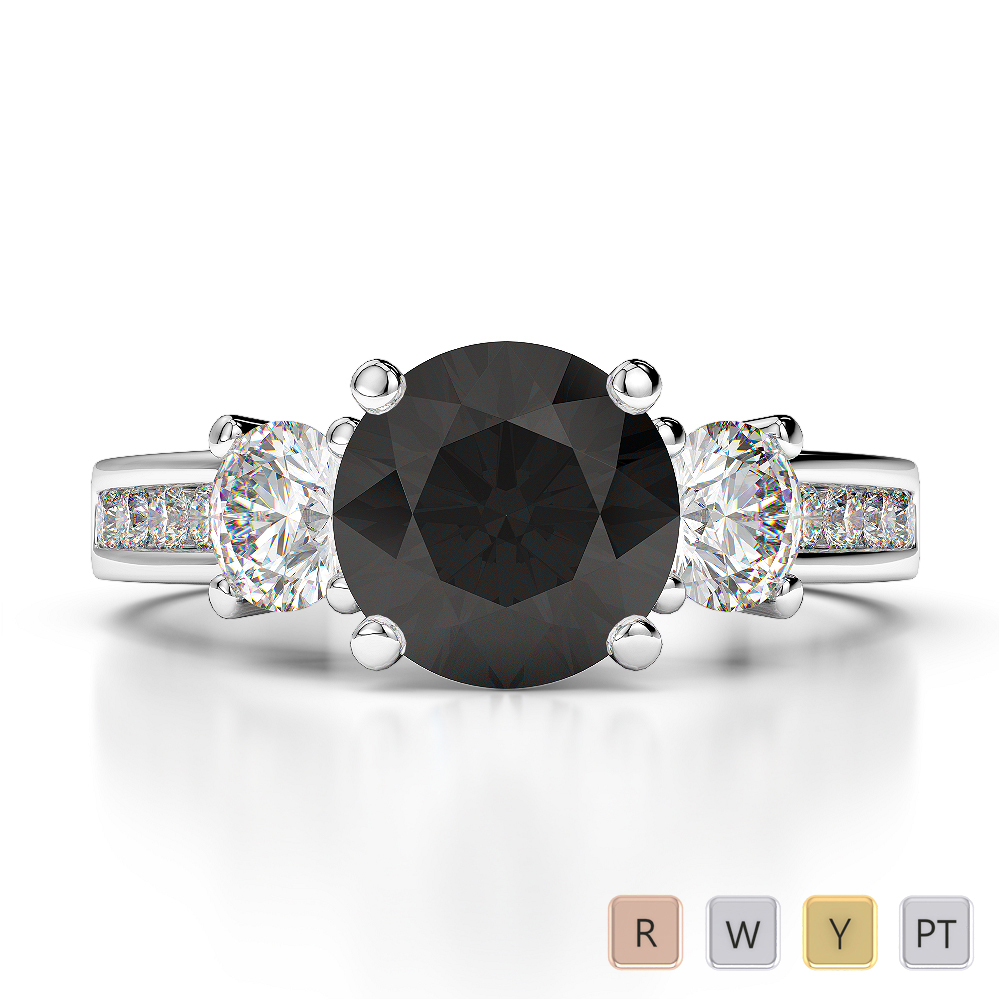 We love how the romantic symbolism behind this beautiful ring. This is for the bride who is charming, kind and very romantic. Her style is flowy and effortless. This ring is perfect for someone who dreams of a romantic wedding.
The stunning pave setting
A wonderful way to make your engagement ring a little special is with a pave setting. This is a setting where tiny diamonds or other gemstones are embedded in the band on each side.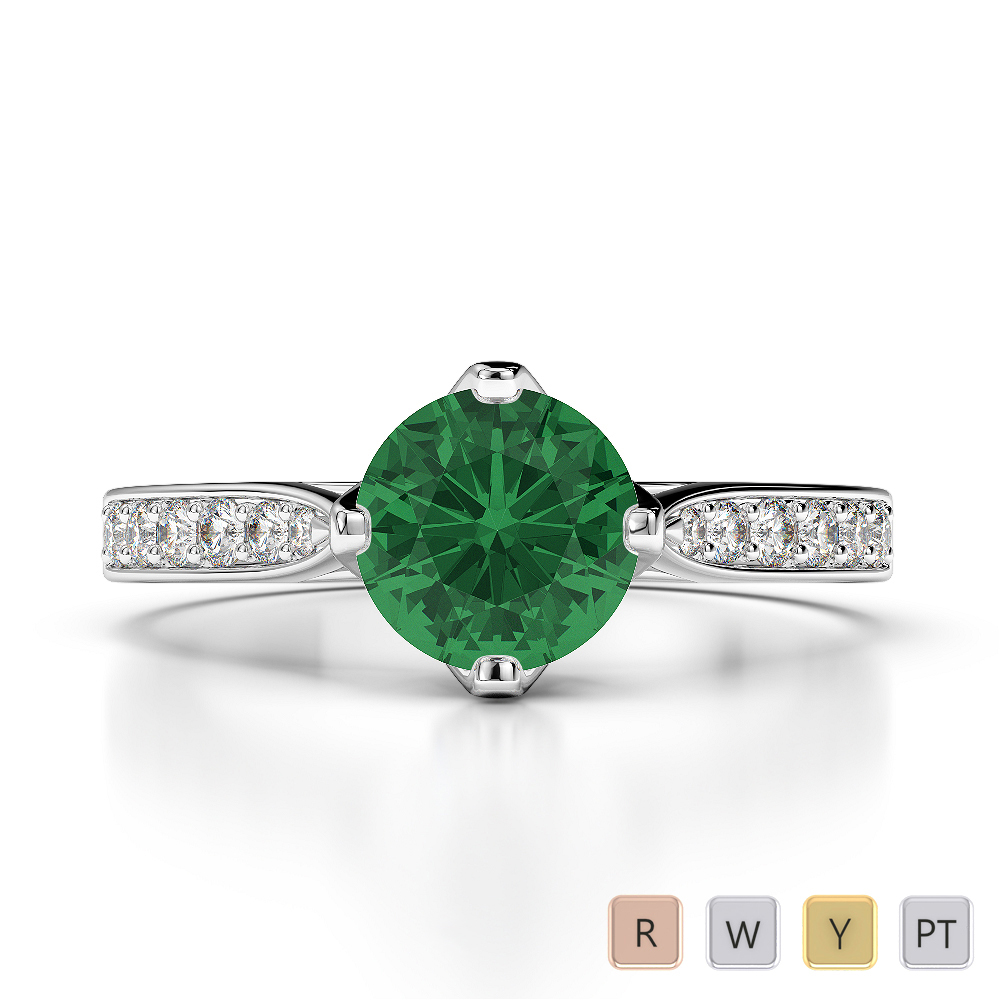 A popular choice is to pick the birthstone of your partner for the middle setting and then do the pave with little diamonds.
Pave setting looks very feminine and dainty. This is for someone who loves feminine fashion. She wants a small, intimate wedding. She is enthusiastic about fashion and has a chic style sense. She loves modern with a little vintage twist.
The bridal sets
A bridal set is an ultimate engagement present for your partner. A bridal ring set has two bands—one engagement ring and one wedding band.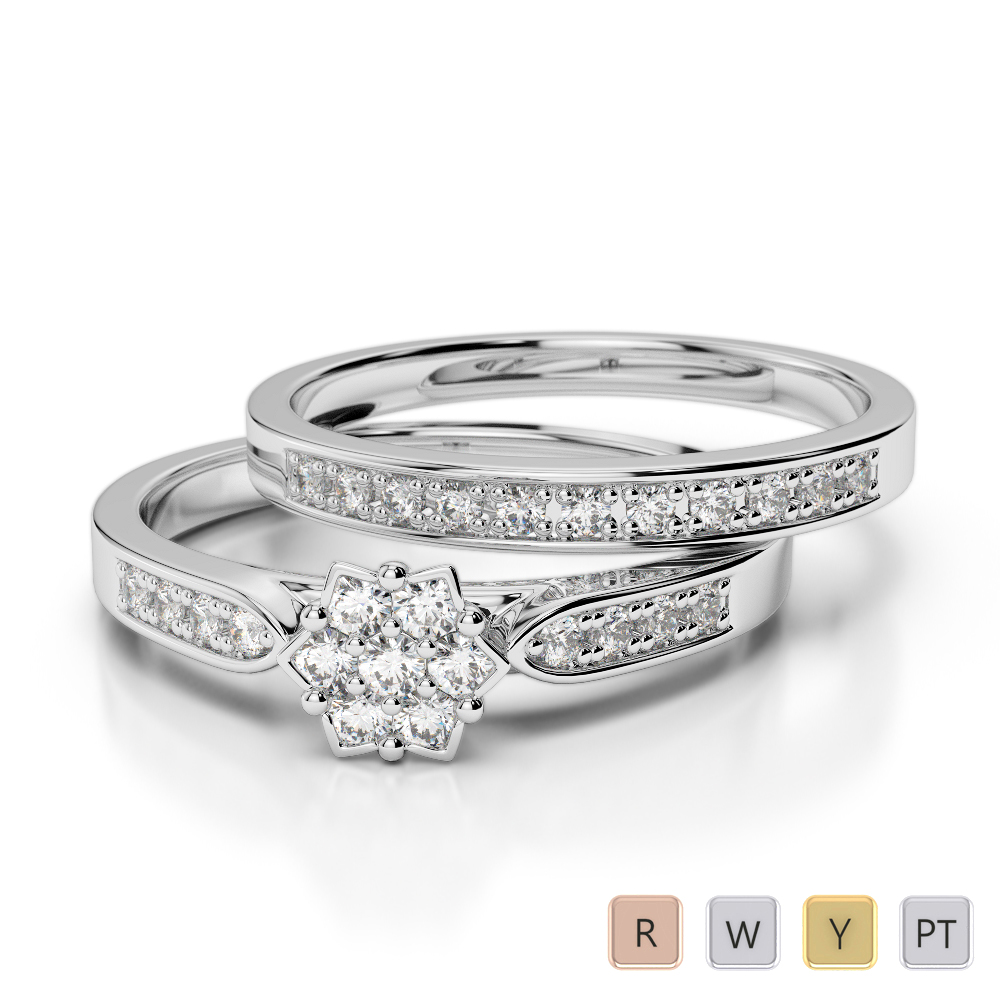 You can switch the wedding band with an eternity band as well. A bridal set is perfect because the wedding band and the engagement ring sit beautifully together.
The chich swirl setting
This type of engagement ring is quite popular these days. A beautiful design with a stylish swirl creates a fluid effect on the ring.
Birthstone rings like the aquamarine engagement rings from AG & Sons would look phenomenal in this setting.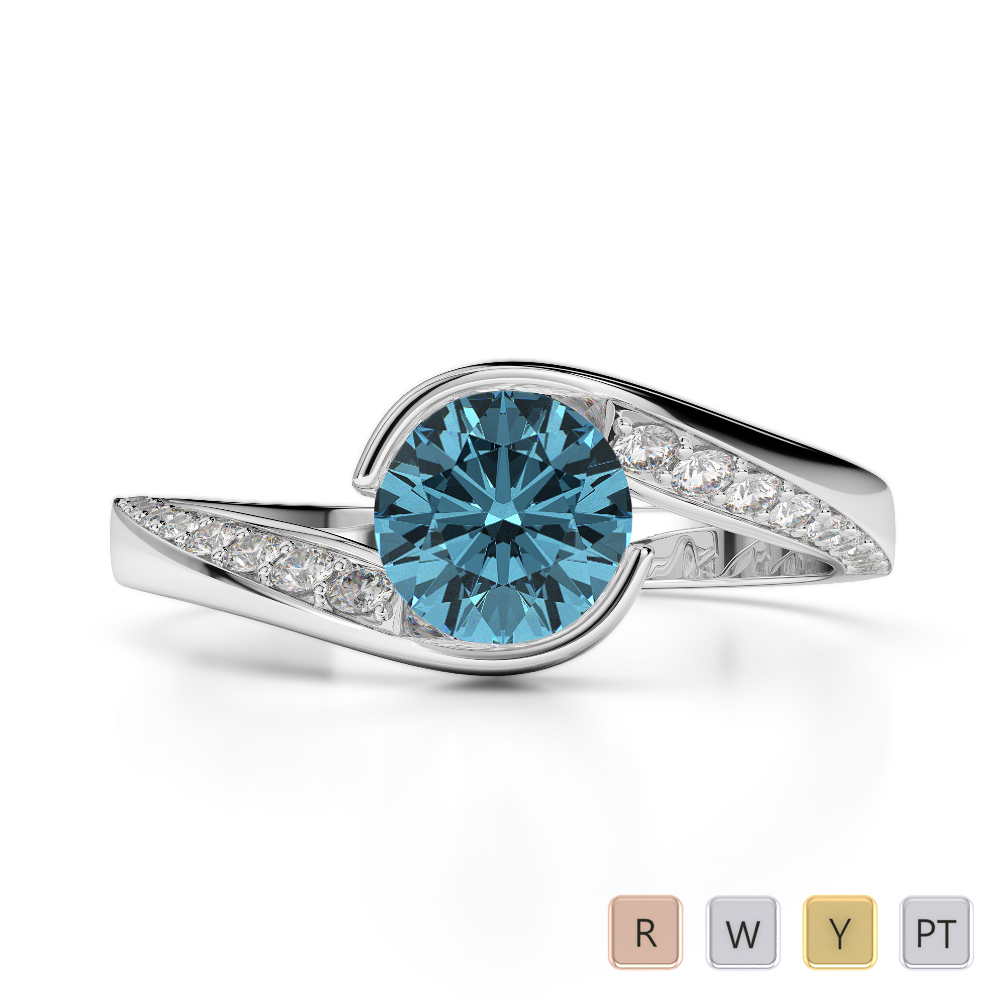 The setting looks like two hands cupping the centre stone symbolising two halves meeting at the same centre. This ring is for someone who has a subtle taste. Someone who loves to be unique.