Tree Surgery to Prevent Autumn & Winter Storm Damage
Winter weather in the southern region of England could be quite harsh. This includes various climatic adversity such as hurricanes, frozen, and fast temperature changes above and below 0 degrees Celsius. This could be an extremely stressful situation for isolated trees of gardens and managed parkland which is exposed to open. This can also have an effect on the colder-climate species. Most of this stress is unavoidable, as we have no control over the climate. However, we can surely do everything we can to minimize the damage caused by late winter stresses.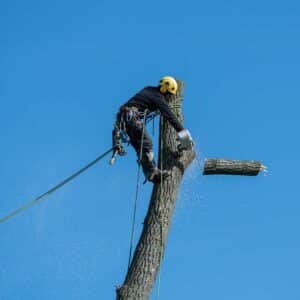 Having said that, the financial consequences of this damage to the owner of the trees can be just as devastating as the physical effects. By using skilled maintenance and reduction techniques, such kinds of situations can be well handled. In such cases, tapering the crowns of large or thick trees can reduce the 'sail' region, allowing the wind to pass harmlessly through the branches rather than offering resistance, resulting in damage. Weak and diseased branches can be removed, and oversized trees can be pollard/reduced, allowing the tree to prosper in future seasons. These techniques can be well performed by a qualified and experienced tree surgeon. They also take care of the different legalities for the areas which fall under the conversation limits. Hence, performing a tree surgery is a must.
Moreover, maintenance is particularly important in urban areas. So if you are looking for one, our skilful tree surgeons in Newton Abbot and other areas can offer the required support through free advice and quotations for just any work that you wish to do on your trees. So instead of waiting until problems occur or till the time, it's too late, you should definitely schedule an appointment with one of our friendly, informed tree surgeons in Newton Abbot to have your tree branches evaluated for possible pitfalls that can then be dealt with the strain.