Top Web Development Companies in Chicago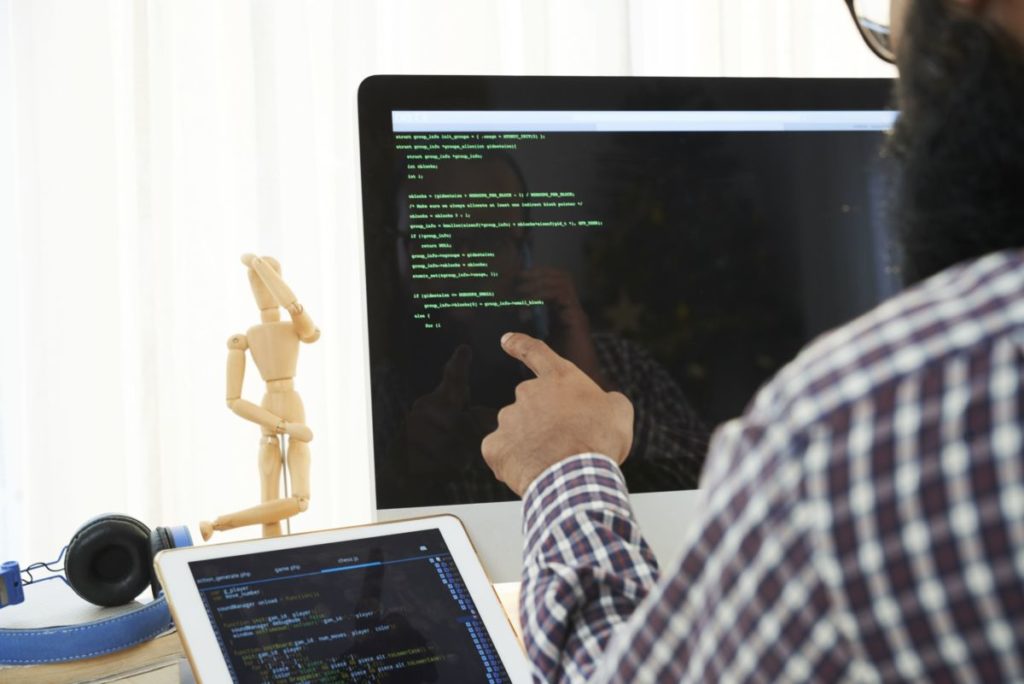 Recently, Chicago has been making its impact in the technology sector. Tech industries are growing in the area right now because of the central location of the city, which makes Chicago a centralized tech hub. Web development has become one of the most popular services in Chicago among the local businesses. Businesses need a website to showcase their product & services online to attract more customers and maintain a positive reputation that will boost the revenue. So, a website is most important for business to encourage new customers or retain old ones.
There are several web design & development agencies located in Chicago. So the most challenging job is to find the best web design and development company in Chicago for your project. We have analyzed several web development companies and shortlisted the top ones based on their Past projects, Client reviews, Industry experience, Team size, and Technologies used.
Eight Bit Studio
Eight Bit Studio is a Chicago-based web design and company that works for clients of all sizes. Eight Bit Studio is an expert in creating UX design with the latest technology for user-friendly websites. Since 2008 they have been developing award-winning web design, mobile apps, custom software, and UX/UI design for several clients. They have a team of more than 35 employees working in different industries like fintech, education, health, and gaming.
Company Details:
Minimum project size: $75,000+
Employee: 10-49
Founded: 2008
Location: Chicago, IL
Simpalm
Simpalm is an award-winning web design and development company in Chicago. Since 2009, they have been offering responsive and user-friendly web development services to startups and large enterprises. Simpalm has expertise in responsive web design, custom web development, UI/UX design, backend development, mobile and web apps. The company consists of skilled project managers, UI/UX designers, web developers having deep knowledge of the latest technologies in web development. They use modern web stacks like JavaScript, MySQL, Angular, React WordPress, Drupal, PHP, and Python.
Company Details-
Founded In- 2009.
Team Size- 50+
Minimum Project Size- $ 10,000+
Location- Washington DC.
Koombea
Koombea is another best option for website development services in Chicago. They had a team of skilled developers passionate about creating new products, brands, and platforms using their own custom agile development method over the last ten years. They offer services in web development, mobile development (iOS and Android), UI/UX design, eCommerce, Ruby on Rails, Roadmap strategy, WordPress, QA, MVP, and DevOps Services.
Company Details-
Minimum project size: $50,000+
Employee: 50-249
Founded: 2007
Location: Chicago, IL
Hashrocket
Hashrocket is a Chicago-based web design and development agency founded in 2008. They have a team of 30+ employees expert in using the latest technologies like Ruby on Rails, Elixir, React, React Native, Javascript, iOS, and Android development. Hashrocket mainly focused on reducing complexity, encouraging collaboration, and developing solutions to resolve problems for startups and enterprises. They offer several services like Interface design, branding, web, and mobile development for clients in different industry domains.
Company Details-
Minimum project size: $25,000+
Employee: 10-49
Founded: 2008
Location: Chicago, IL
Plego Technologies
Plego Technologies is a premium web design and development firm located in Chicago. They have been working for startups and enterprises and have 18 years of experience in the web development industry. They have a team of professional web developers, project managers, designers, and testers. They mainly focused on website design and development, mobile app development, integration, search engine optimization, and staff augmentation.
Company Details:
Minimum project size: $10,000+
Employee: 10-49
Founded: 2002
Location: Chicago, IL
Techzo
Techzo is a Chicago-based full-service web development agency founded in 2009. They deliver exceptional WordPress development and logo design services to clients. Their approach provides effective results that help clients build an online presence and boost sales. They work with clients from different industry domains such as real estate, health care providers, information technology (IT), finance, social, and education.
Company Details:
Minimum project size: $5,000+
Employee: 10-49
Founded: 2009
Location: Chicago, IL
DataMade
DataMade is one of the top web development companies in Chicago, that transfers complex data into a responsive website. They have a team of 30+ skilled employees, mainly serving nonprofits, government agencies, municipal organizations, journalists, advocacy groups, and researchers. They offer services like strategic consulting, research and discovery, process improvement, building and maintaining data management tools, creating online maps and visualizations, and APIs.
Company Details:
Minimum project size: $5,000+
Employee: 2-9
Founded: 2012
Location: Chicago, IL