Top Pocket-Friendly Destinations in India You Must Visit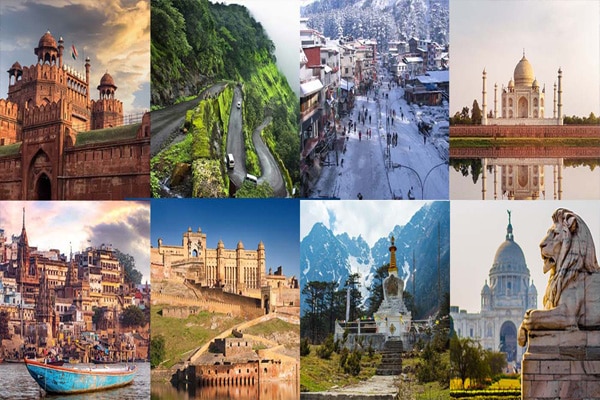 Do you desire to get away from the mundane routine at home and hike through a beautiful valley in the heart of the Himalayas? Or, do you need some vitamin 'sea' to sail through the hectic work week ahead? You do not have to plan much or spend a lot of money to give yourself and your family a quick break to reboot. There are many easy-to-access, cheap places to visit in India that offer as memorable a trip as an exotic destination. 
Puducherry (formerly Pondicherry):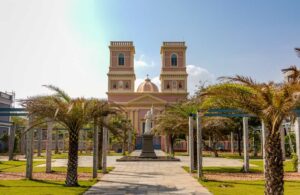 Puducherry is a slice of France in the Indian heartland. It's all about pristine beaches, cobblestoned streets dotted with colonial buildings, and relaxing cafes serving excellent French food in India. Puducherry offers much more to leisure and tranquillity seekers as well. The choice is yours for long walks along the Bay of Bengal, yoga and meditation sessions at Sri Aurobindo Ashram, or a short visit to Auroville.
Ideal duration of the trip – 2-3 days
Best time to visit – October to March
How to reach Puducherry –
By flight:  The nearest is Chennai International Airport (144 km).
By Indian Train: Puducherry Railway Station can be reached easily from Chennai, Trichy, Madurai, and other major South Indian cities.
By Own transport Road: Puducherry is well-connected with all major cities by road. ECR (East Coast Road ) Offers a scenic 3 hours drive from Chennai to Puducherry.
Average cost with stay and food –  Rs 1000/day approx.
Darjeeling: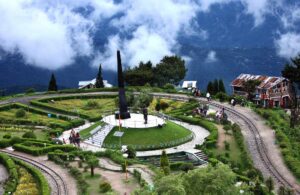 Darjeeling is a quaint town in the heart of the Himalayas, where tea gardens and natural beauty are abundant. Darjeeling is one of India's most popular tourist destinations. It has long been renowned for its scenic beauty. Thanks to its picturesque tea gardens and mesmerising surroundings, Darjeeling remains a popular tourist spot. If you want to make the most of your visit, don't forget to hop on the famous Toy Train that runs between New Jalpaiguri railway station in West Bengal to Darjeeling via Siliguri, Kurseong, and Ghum. The Darjeeling Himalayan Railway has been operational since 1881. If you cover the 80-km route, your memorable toy train ride will include crossing over 500 bridges, rolling plains, and lush green valleys.
Ideal duration of the trip – 2-3 days
Best time to visit – April to June and October to January
How to reach –

By Flight: Bagdogra, 12 km from Siliguri and 70 km from Darjeeling, is an excellent place to fly into if you're heading to the area. Not a major airport, you may have to take a flight to Kolkata's Netaji Subhas Chandra Bose International Airport before taking another flight to Bagdogra. You can take a taxi from Bagdogra to Darjeeling.
By Indian Train service: New Jalpaiguri's nearest railway station connects the city with all major cities in India. Trains from Delhi, Kolkata, Guwahati, Chennai, Mumbai, and Bengaluru stop at New Jalpaiguri station.
By own transport: There are regular bus services from Siliguri to Darjeeling. The Tenzing Norgay Central Bus Terminus at Siliguri runs regular bus services on the route, while shared jeep services are also available. Though faster, they cost more than buses.
           Average cost with stay and food – Rs 1000-Rs 1500/day approx.
Udaipur: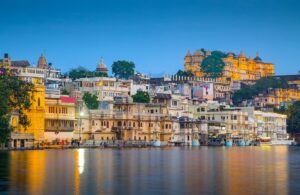 Nestled in the green hills of the Aravalli range, Udaipur is known for its sprawling lakes and fairy-tale palaces. In the city's heart, the stunning Lake Pichola is an artificial lake built in the 14th century to offer some respite to a land ravaged by drought. The clear blue water with the enigmatic Aravali Hills in the backdrop makes a perfect picture for visitors. For architecture and history fans, Udaipur is incomplete without exploring many royal palaces in the city. City Palace is the most famous of them, a beauty made of marble and granite overlooking Lake Pichola. Overlooking Lake Pichola, City Palace boasts a seamless fusion of European and Chinese architectural styles. Every element—be it Hathi Pol (or Elephant Gate) or Moti Mahal situated inside—has a story to tell."
Ideal duration of the trip – 2-3 days
Best time to visit – September to March
How to reach –
By Flight:  The nearest is Maharana Pratap Airport which is 20 km away from the city centre.
By Train: Udaipur City Railway Station is well-connected with most of the major cities in North India.
By Road: Udaipur enjoys good connectivity to other places in Rajasthan. Many modes of transport, like buses and private cabs operated by Rajasthan State Road Transport Corporation (RSRTC), pass through Udaipur daily.
Average cost (stay and food) – Rs 1500-Rs 2000/day approx
If you want to book your trip through a travel agent, then srm holidays would be the best choice. They have a wide chain of cab service in udaipur.
Varanasi: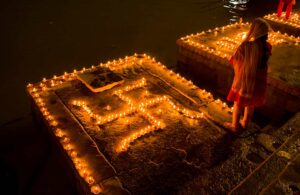 Varanasi-srm
Varanasi, Benaras, or simply Kashi—are the names of this ultimate destination for devout Hindu pilgrims. Pilgrims throng Varanasi to wash away their sins in the sacred waters of the Ganges, pay respects to God at one of the many ghats in the city, cremate their loved ones, and immerse ashes in the Ganges or die there, hoping to attain Nirvana. Set deep in spiritualism and mysticism, Varanasi embraces intimate rituals of life and death in their proper form. One of India's oldest continually inhabited cities, Varanasi has remained a centre of religious, educational, and artistic activities through the centuries. Varanasi is not just one of India's cheaper places to travel in but also a must-visit place for an experience of a lifetime. Religious traveller or not, you can get a glimpse into a world frozen in time at Varanasi.
Ideal duration – 2-3 days
Ideal duration of the trip – November to February
How to reach –
By Air: Lal Bahadur Shastri Airport, or the Varanasi Airport, is 24 km from the city centre.
By Train: Varanasi Junction railway station and Kashi Junction railway station are Varanasi's main railheads. Both these railway stations are well-linked with other Indian cities.
By Road: Varanasi is well-connected to other major Indian cities such as Allahabad, Lucknow, Patna, Gorakhpur, and Ranchi.
Average cost (stay and food) – Rs 500-Rs 1000/day approx
Conclusion:
Now that you know the places to visit in India, you can easily shortlist the best destinations you want. I hope this blog will help make your trip effortless and meaningful. If you're looking for a private taxi service you can contact SRM holidays.  Srmholidays Travel Company provides you with qualitative travelling services like Taxi Service in Delhi lodging services(Hotel bookings) & Multi-Language Tour guides as per your requirements. The unique features are as follows :