The Traditional Indoor Fireplace – Gas Fireplace | Chazelles Fireplaces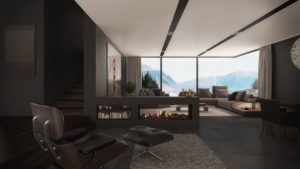 Gas fireplaces are the smart heat solution for your home. They are extremely efficient and effective in the heating process, are available in an extensive range of stunning designs to suit any home and are built for durability, meaning they will last long into the future.
Our gas heating range at Chazelles is not constrained to just the traditional indoor fireplace; we also offer outdoor gas fireplaces, portable gas heaters, double-sided gas fireplaces, and much more. So, if you are after a gas heating solution for your home, whether you want a traditional home fireplace, a rustic gas log fire or an outdoor fireplace kitchen to amplify your entertainment area, the Chazelles team can help you.
Distributed in more than 38 countries, we are one of Europe's most popular for high tech fireplaces for residential and commercial applications. In Australia, we have been operating for 15 years and have built up a network of distributors and showrooms in every state and still and the best fireplaces supplier Sydney. Our extensive history of research, design and development of wood and gas fireplaces has resulted in key product differential qualities that position us ahead of our competitors. Features such as the Chazelles Dual Opening Door System have proven popular with architects, interior designers, and homeowners.
Chazelles Fireplaces, also known as Chazelles Cheminee, have been designing and manufacturing traditional wood burning fireplaces and gas powered fireplaces for over 50 years. Chazelles is ranked as the number one French manufacturer of wood burning fireboxes. The factory utilizes the latest technically advanced equipment. The quality of materials and Chazelles processes ensure that every fireplace manufactured is of the highest standard providing years of use and enjoyment for every customer throughout the world.