The LinkedIn Book for Network Marketing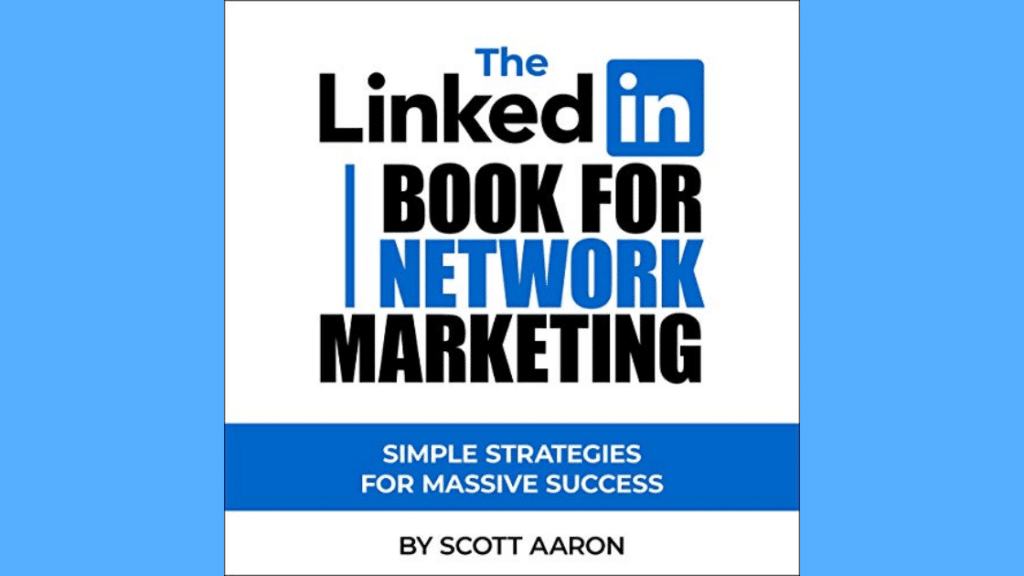 A step-by-step system of how network marketers, direct sales associates, and multi-level marketers can utilize LinkedIn to grow their businesses, leads, teams, and bank accounts.
SPN is reader supported, some products displayed may earn us a commission. Learn more.
More about the LinkedIn Networking book
Discover the step-by-step system that empowers network marketers, direct sales associates, and multi-level marketers to leverage the power of LinkedIn for business growth, lead generation, team expansion, and financial prosperity.
This groundbreaking book has transformed the lives of countless network marketers, entrepreneurs, and individuals who have harnessed the program it unveils. Scott's strategic approach revolves around people and tangible results, emphasizing the significance of organic traffic—a game-changing factor in a digitally saturated landscape.
Scott Aaron, an internationally acclaimed and award-winning network marketer, business coach, bestselling author, and renowned speaker, stands as the foremost expert in traffic conversion, relationship building, residual income generation through LinkedIn, and personal brand development. Merely six years ago, Scott embarked on his own network marketing journey and swiftly recognized the vast potential of the internet. Through dedicated learning of LinkedIn and social media strategies, he ascended as a trailblazer, consistently delivering outstanding results for fellow network marketers, online entrepreneurs, and digital marketers. Meanwhile, he built a thriving six-figure business of his own. Scott's passion lies in empowering fellow network marketers to achieve success by organically growing their networks without resorting to complex or costly marketing tactics.
Check out more good books to read