The Complete Guide to Content Marketing in 2022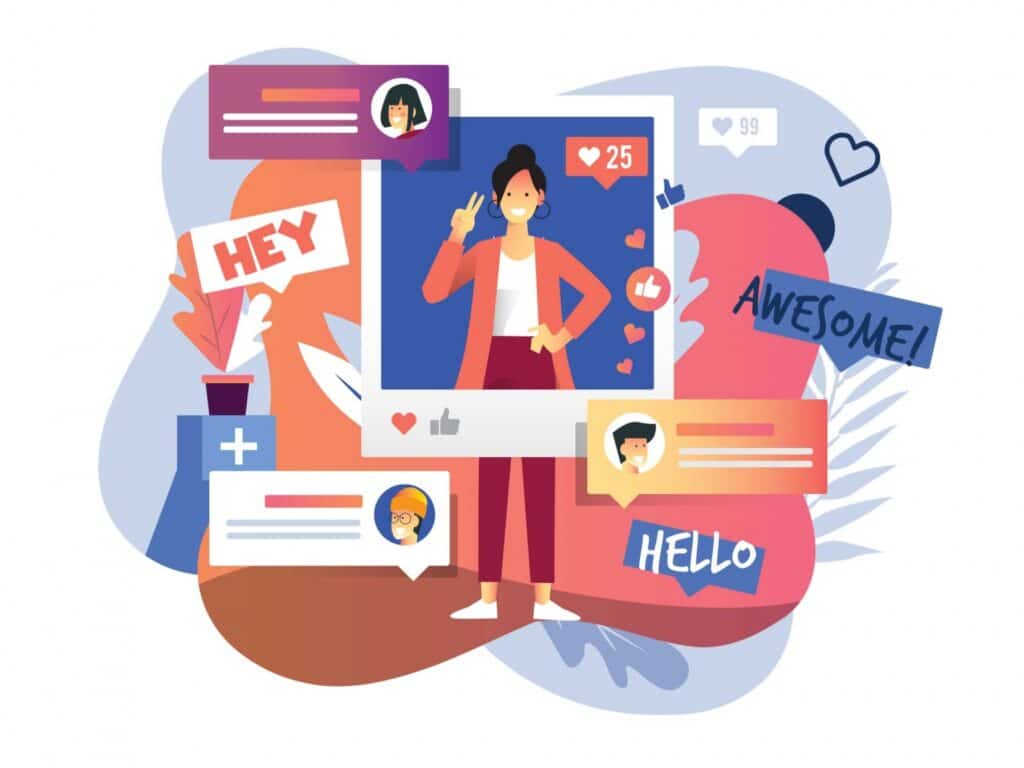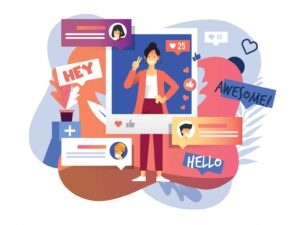 Image Via Unblast
In this digital era, content marketing is one strategy that is believed to be effective in attracting customers. Research shows that a content marketing strategy generates 3 times more leads than effective conventional marketing.
Therefore, content marketing is increasingly popular among businesses and companies. Content marketing is a marketing strategy that utilizes various kinds of content as the main promotional media. 
With interesting content, consumers will be impressed and know the strength of your business. So it is expected that consumers will make conversions in the form of product purchases.
If you want to do content marketing for your business but don't know where to start, you're in the right place!
Why Content Marketing is Important For Your Business?
Content marketing is the root of every existing marketing activity. Not only does it attract viewers and build your business reputation but also offers valuable information and education to your viewers through your blog, email, social media, and other channels.
With the valuable content that you provide, you will be able to reach your business's target audience and increase brand awareness, conversion sales, engagement, and customer loyalty. This will give viewers experience in finding valuable content and also provide fun in it.
Thus, you need to implement content marketing in your marketing strategy because the power of content marketing will take your business to a higher level. 
Content Marketing Strategies to Get You Started
Content marketing is becoming a popular strategy among marketers in 2022. Many companies use content marketing to increase brand awareness and conversion sales. This proves that content plays a very important role in the success of a brand's marketing.
Therefore, before uploading content, first identify a powerful strategy to achieve the success of your content. Here are some ways to build a content marketing strategy for your business:
1. Set Your Goals 
To help guide your marketing, you need to define its goals on which to base your plans. You can start by thinking carefully about the reasons for starting content marketing planning and the factors that make you interested in starting content creation.
If you've thought about and found answers to these two things before starting planning, it can help you figure out what goals you want to achieve and can help you determine what kind of things are suitable to include in your content marketing strategy.
2. Define Your Audience Persona
For the success of your content marketing strategy, you must identify who the audience persona you are after is. Because audience personas can help you make more effective marketing plans so that you can create content that is more relevant and interesting for your audience. 
As time progresses and your business expands, the buyer persona may change. Are you looking to target a new audience or maybe expand your target audience? Do you prefer to target a more unique audience?
If you want to reflect on who your target audience and buyer persona are, you can try to conduct market research every year which can be useful to evaluate your marketing strategy.
3. Decide The Types of Content Marketing
Once you've thought about your target audience and buyer personas. The next step is to choose the type of content you will use. The type of content can affect how you will present your content later. Each type of content has its advantages and disadvantages.
If your goal is to increase conversion sales and reach wider audiences, then video content would be the right answer. There are several types of video that can help your business compete in the business world, such as explainer videos, testimonial videos, etc. 
These videos are often placed on the first page of the website to attract and direct the audience till they make a purchase of products/services. So, decide what kind of content you want to create. Make sure you choose the content based on your target audience and business goals.
4. Create and Distribute The Content
The next step is to create and distribute your content consistently so that the audience can see it again and again and allow them to purchase your product/service. 
Therefore, make sure you make a regular schedule of posting content so that interactions with customers are better and can increase conversions or product sales. You can use tools to make it easier for you to schedule content efficiently and regularly. such as the following:
Hootsuite

Sprout Social

Sendible

Calendar Editorial
Using the tools above will make it easier for you to manage the production flow and content publication more efficiently. 
5. Evaluating Content Marketing Metrics
The last step is to evaluate your content marketing by analyzing and measuring the results of the content you have published so that you can make some changes to increase your reach and engagement with more audiences.
Make sure you always monitor the performance of the marketing content created starting from the number of viewers, the number of clicks, the duration of the person on the page, and others.  
You can use the social media analytics feature that can make it easier for you to analyze and find out the results of your content performance.
Takeaway
Content marketing is one of the business strategies in the digital era. Not just creating content and then distributing it on social media or websites, it takes a solid and smart strategy to create interesting content that can also generate profits. 
Therefore, you can follow the complete guide on marketing content mentioned above to make your marketing campaign strategy a success.
It should also be noted that content marketing must always be up-to-date, innovative, and strong in the manufacturing process. So what else are you waiting for? It's time for you to take action.
Author Bio
Andre Oentoro is the founder of Breadnbeyond, an award winning explainer video company. He helps businesses increase conversion rates, close more sales, and get positive ROI from explainer videos (in that order). 
Twitter: @breadnbeyond
Email: [email protected] 
LinkedIn: Andre Oentoro