5 Simple Rules of strategy to integrate AI into your business without even trying.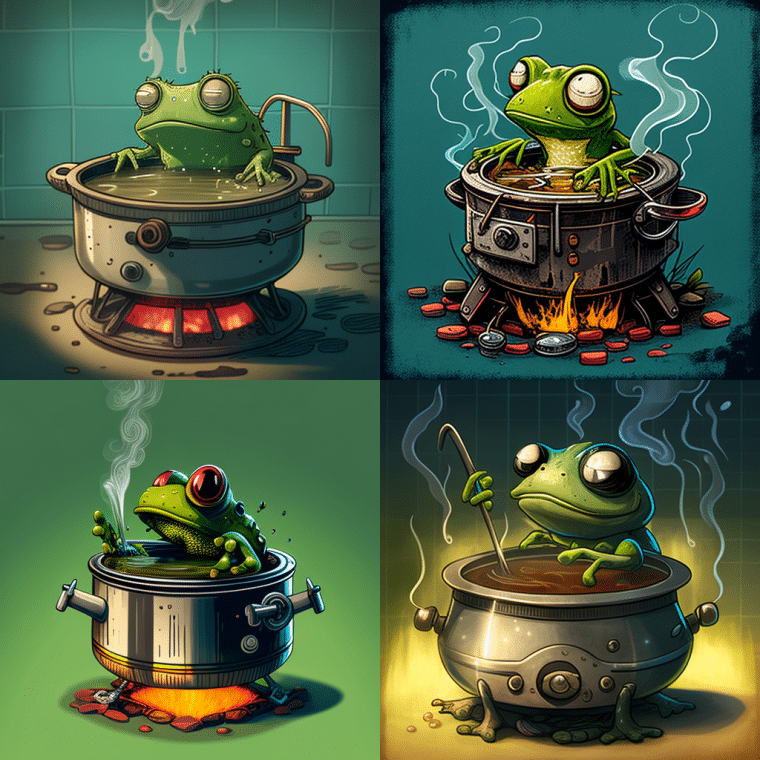 What Does A Slow, Boiling Frog Have To Do With AI & Your Business Strategy?
The 5 Key Strategic Factors You Need To Consider to Integrating AI into your Business Now. Here's How To Get Started to Integrate AI Effectively Into Your Business
What would happen if 80% of what you do is commoditized into the same thing that everyone else is doing? That is what AI is doing, now.
The only thing separating you from your competitors is how you create value, experiences, think, and execute strategically.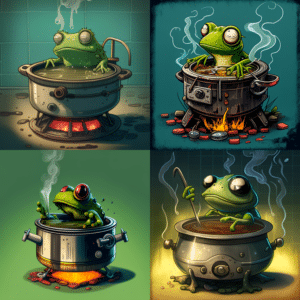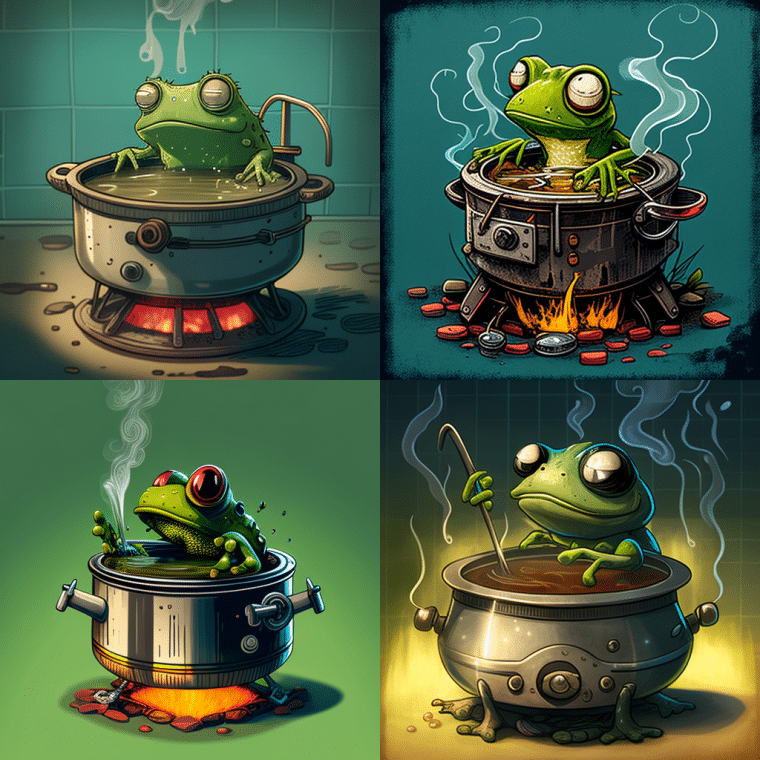 Otherwise, you'll be delivering the same as everyone else.
There are no barriers to entry to business anymore.
Anyone can start a business, but only the smart ones will be able to finish one and get it pumping.
With the integration of AI into the basics of business, everyone will be exactly the same.
The competitor gap is decreasing at a phenomenal rate – meaning the distance between you and your competitors is becoming smaller and smaller, not larger and larger. It's like going to a farmers market and everyone is selling the same vegetables. There is no distinction, no difference, except in how they offer & deliver. This is strategic thinking & execution.
"Growth" is now commoditized.
Generative AI is a leveler – every business now has the same tools as you do. As the saying goes, it's not what tools you have in your toolbox, it's how you use them that makes the difference.
McKinsey & Company in the diagram states that AI pretty much has the capability to deliver almost everything that you are doing right now. Yes, that means that everyone else will have the exact same tool kit to get started with.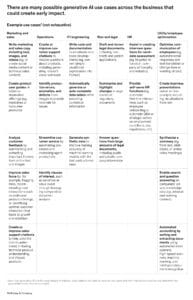 We need to think smarter, we need to think about #strategy and the architecture behind the business. This is one of the few things that will arm you for the future, which literally is tomorrow.
How To Integrate AI Effectively Into Your Business
Use your knowledge of your audience, expertise of your industry, your core branding, and your strategic architecture to get that next-level growth. There is no other way to do it anymore.
Generative AI promises to make 2023 one of the most exciting years yet for AI. Business leaders must proceed with eyes wide open.
Generative AI is pushing technology into a realm thought to be unique to the human mind: creativity.
AI is going to commoditize 80% or more of what a business is & does. There will be no differentiation below this point. Every business will be the same.
Your competitors will be near and far and always on.
5 Simple Rules of strategy to integrate AI into your business without even trying.
What can you do next, and quickly with AI for business?
So, build that 80% capability and it will actually make your business easier. But don't forget to focus on the 20% on strategy, branding, execution, experience & delivery, or get lost in the crowd of "everyone". This is the real and only differentiator left, this is Strategystorming Strategic Thinking.
The only separators between a good business and one that doesn't make it will be very small indeed. There are no longer any barriers to entry to starting a business, it's how we strategize & deliver our experience & value, is how we can continue one.
Where is the opportunity?  It is an enabler to allow for an area of specialization that we have never seen before.
What are you waiting for? Strategystorming Strategic Thinking