The Biggest Wedding Trends of 2022 Wedding Party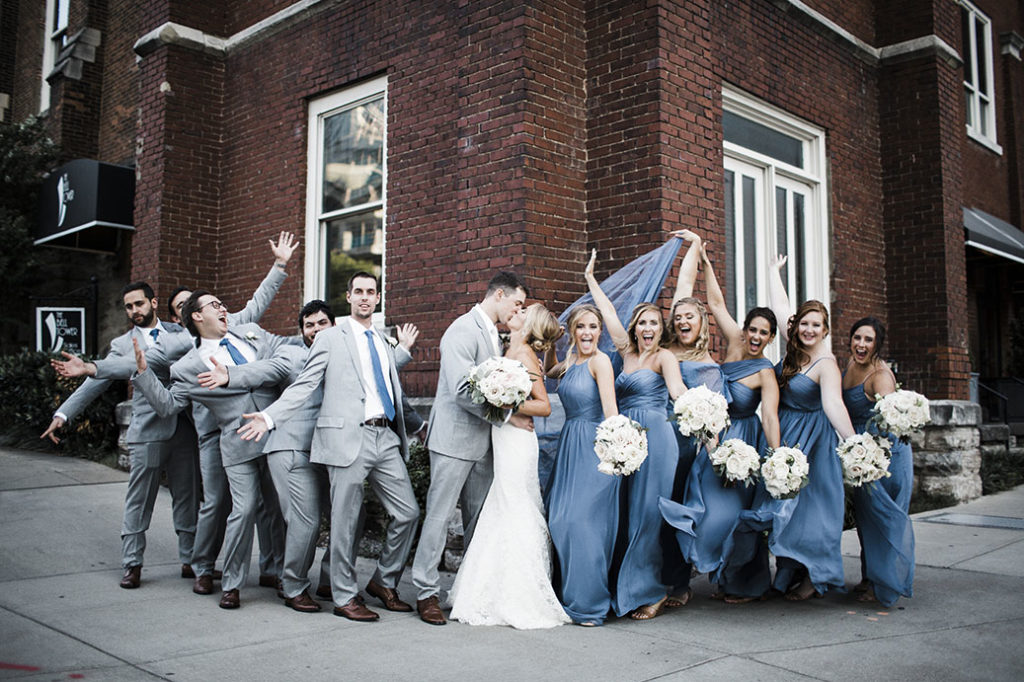 New year, new ideas, and same to wedding. With the forced changes to events these past two years, weddings are looking more like what they used to with larger guests lists, destination events, and big design moments, although there are still some restrictions.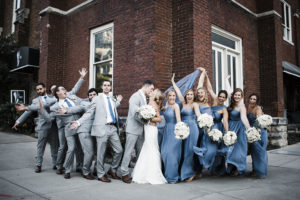 This year, future couples are generally making everything more intentional and nontraditional, focusing on the guest experience, creating more personalized details, and spending more money per guest to make them feel really included in the experience.
01 More Individual by Breaking Tradition
More couples decide to do things in a more nontraditional way, move away from cookie-cutter wedding; weddings are much more individualized to the couple.
We love the untraditional trend. from reception-only celebrations to elopements, bold design really do it for us.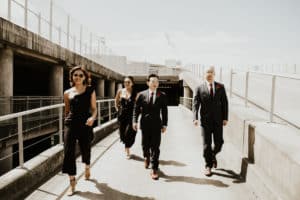 02 Big Parties Are Back
The past few years, many couples opted for micro-weddings due to the celebration limitation, now we are going bigger and better than ever. More of everything to make every wedding dazzling and once in a lifetime experience. Big statement floral installations and focal points, bigger and more over the top design elements.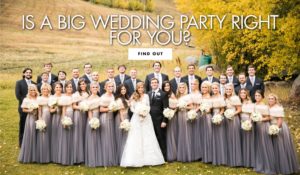 03 Intimate micro-wedding
Some come to embrace the intimacy of a micro-wedding. You can do so much more interesting designs when you're setting 50 places rather than 250. However you can get an intimate wedding, create cozy spaces and a sense of familiarity at your weddings even with large count guest number. Building little partitioned nooks in a large space, incorporating dining 'booths' in addition to tables and chairs, and designing a series of sheltered lounge areas are just some of the ways making big weddings feel intimate and personal this year. If you are going to have intimacy micro-wedding, acrylic wedding invitation is the one you can't ignore.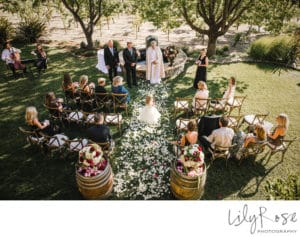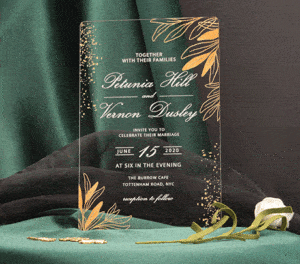 04 Destination wedding is back on the table for many couples
After two years of staying domestic, travel restrictions loosened and vaccines available, the destination wedding is back. Recommended food tour or sea adventures in your destination location for guests to enjoy. Just makes for an even better weekend!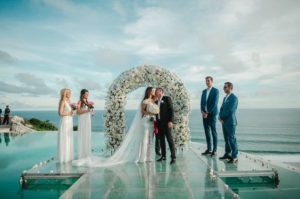 05 Wedding weekend has come a rise
Many weddings are expanding their scope outside of the simple ceremony and reception, with welcome parties, daytime activites, and day-after brunches. It result in an unparalleled and authentic spirit of community, as guests have more opportunities to meet one another, to spend time together, and to make memories. It feels more immersive and celebratory than it has in the past.
06 You will see a lot more hues in 2022
Colors in wedding seems like the outward manifestation of the joy we are all feeling as we start seeing the light at the end of the pandemic tunnel. We will some new color combos thi s year. Vivid color and unexpected pattern—small, floral prints, country toiles, chinoiserie, and more—are coming to the table literally and figuratively
07 People are more excited than ever to get dressed up for black tie wedding
2022 is in for some very fun formal looks after losing a whole year of parties. Dress your bridesmaid girls with formal bridesmaid dresses in more hues from happyprom.co.uk.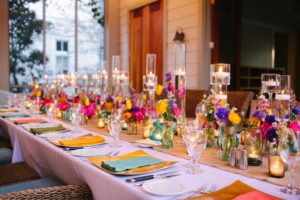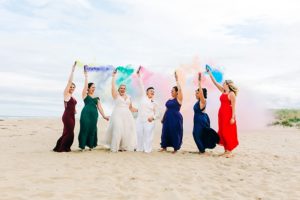 08 Awesome Entertainment and Unique Guest Experience
Wedding couples are REALLY focused on guest experience, from planning surprise moments to personal welcome notes and thoughtful gift bag items. The aim is to have guests depart the weekend feeling delighted and cared for and with specific memories that will last a lifetime.
A new era of over-the-top musical elements come to the stage, whether it's a fabulous pop-up boy band performance, a headliner, or a broadway set in the middle of dinner, surprising your guests with a major musical moment is a trend.
09 The champagne tower
Champagne towers have made a comeback recently. They are a more engaging way to make a toast! One way to make it even more unique? Mix it up with a martini tower!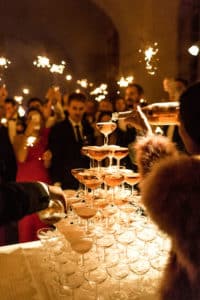 10 Deck brides out in classic pearl
Pearls and more pearls if you are a classic brides. Deck brides and bridesmaids out with pearl. You don't need to worry about old-fashioned, pearl jewelry is elegant and classic for every women.