Stress Relief Tool – Carve Out Time For Yourself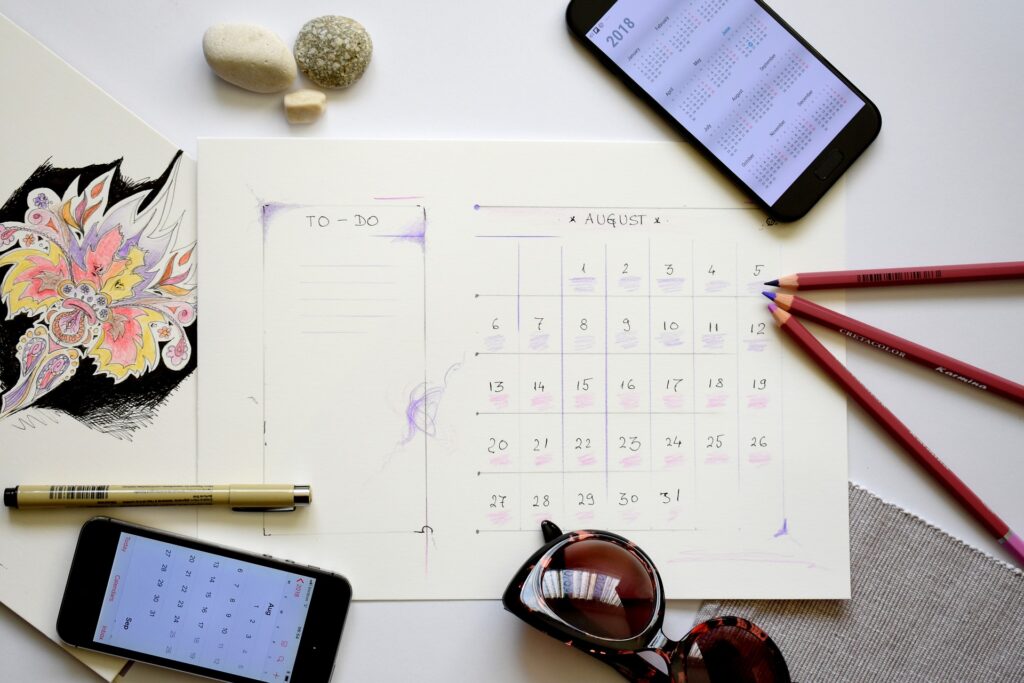 In previous blog articles, I've talked about the benefits of dedicating specific time for worry and/or chores. This has also been referred to as GYLIO (Get Your Life In Order) practices when we let worry or mundane tasks interfere with our ability to enjoy guilt-free downtime.
The key is to find a system that works for you. For me, I use my electronic calendar not only for meetings, but also for tasks that I need to get done – both mundane like chores and specific work like creating a new lesson plan, writing a blog post or reviewing important documents. By doing this, it allows me more control of my time and allows me to focus on one project at a time and be more productive versus multitasking.
Be careful not to overcrowd your dedicated time with too many chores or tasks, as that can become overwhelming. This activity is designed to help you with self-care through reducing your stress, not adding to it.
Image by marijana1 from Pixabay
Please note that there is no guarantee a particular stress relief tool will work for you. Thus you must take complete responsibility for using them and for your own physical and emotional wellbeing. Further, Professor Pete Alexander is not a licensed health professional. Please consult qualified health practitioners regarding your use of any stress relief technique. Medical advice must only be obtained from a physician or qualified health practitioner.