Steps To Select A Trustworthy Social Media Marketing Agency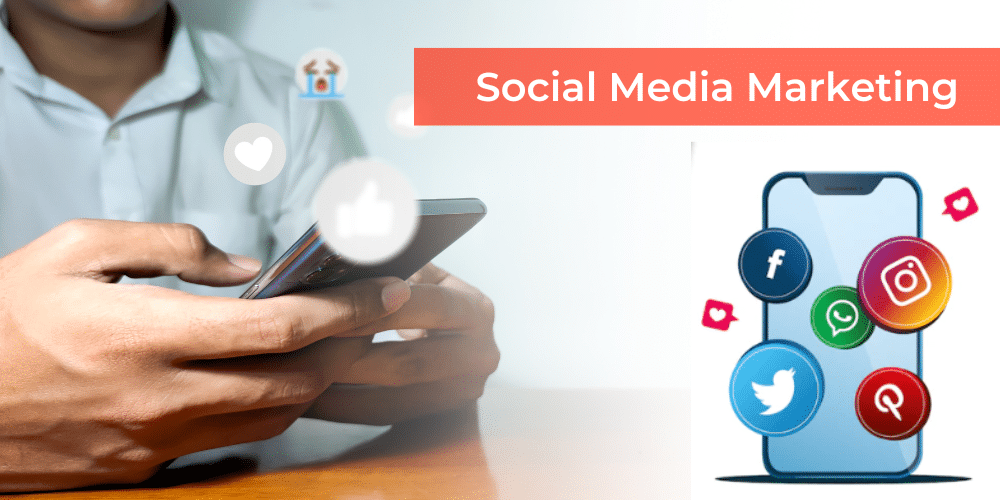 Trustworthy Social Media Marketing Agency
Facebook has over 2.38 billion monthly active users worldwide, which is growing at an astounding rate each month. With hundreds of millions of active users, Twitter has one of the highest engagement rates. Then there's Instagram, a Facebook-owned platform with another billion users worldwide and some of the highest user engagement rates. Today, almost everyone who uses the internet has at least one social media account.
To gain traction, engage with your target audience, and generate leads as a business, you must do much more than post on social media regularly. To achieve your business objectives, you must enlist the assistance of an experienced social media marketing (SMM) agency. Things can get a little complicated for you with different agencies competing against each other. Here are seven simple steps to finding a reliable social media marketing agency.
1. The Appropriate Social Media Audience
The right target audience is an important consideration in any of your social activities. A social media agency should be capable of correctly defining your audience, which includes analyzing your competition and current base by looking for commonalities.
When it comes to social media, there are various ways to target audiences based on the social media platform. Not every social media site operates in the same way. They all serve distinct functions, and most importantly, each platform caters to a diverse audience.
They should use each social media channel strategically based on its strengths and demographics, giving the target audience a reason to connect with you on that network.
2. Data
Your agency must be data-driven; this includes everything from campaigning to tracking performance and identifying gradual changes in ROI.
As a brand or client, we always want results-oriented discussions, which are only possible with data, and subjective discussions have no value.
Data-related discussions include the following:
• Reach • Number of conversions • Number of clicks • CTR • Traffic • Relevance • Demographic data
These are some of the most important critical metrics for understanding the success of any social event. Transparency in numbers will always ensure trust and affinity among your target audience, allowing them to stay with your social agency for a longer time.
3. Innovative
The primary reason we approach social media agencies is because of their creativity. As a result, it is critical to develop appropriate advertising activities and deliver the correct model of the invention on the platform.
Can your video, canvas ads, short ads, paid ads, organic, carousels, bots, or cinema graphs be creative? Should your posts contain images or videos? Which platform is the most suitable? And there are many more. All of these are creative decisions that a social media agency should make at the appropriate time and with the appropriate audience.
4. Promotion
Advertising nowadays is about more than just your product or service. It all comes down to connecting emotionally with your audience.
Paid social ads, when done correctly, can help you promote your content, increase conversions, and reach new people.
Increasing your social media success requires allocating ad spending. Therefore, a social media advertising agency should be aware of the proper allocation, which will drive results.
5. Creativity
Because of a lack of innovation, many businesses aren't seeing much benefit from incorporating social media into their new product or service development processes.
The social media agency you choose should serve as a vehicle for developing customer insights, gaining knowledge, brainstorming creative ideas and concepts with users, and assisting with the launch of new products.
It should be creative in its solutions, such as targeting a native Japanese-speaking audience in Australia with advertisements written in their native language.
6. Implementation
Remember that social media success does not rely on creating accounts on social media platforms but rather on utilizing them to their full potential.
While carrying out the social plan, keep the following best practices in mind:
• Post regularly and consistently
• Deliver trending and engaging content
• Create accounts
• Create a monthly social calendar
• Monitor performance
• Keep track of competitors
• Involve cross-functional departments in teamwork
Executing a social media strategy will take time and effort, so make sure your social agency is doing it effectively.
7. Identification
Every customer is looking for a social agency that can help them gain profit over time, which is revenue minus cost.
Attribution models in the social media marketing funnel credit the channels that led to the Conversion during the Awareness and Consideration stages.
The agency's attribution goal should be to determine which social channels and content had the greatest impact on the decision to convert or take the desired next step.
CONCLUSION
After going through the preceding steps, you should be quite confident in selecting a social media or Digital Marketing agency with which to work.
Finding a social media marketing agency can be a difficult and time-consuming task. But believe me, if you find the right one, working together should be a breeze. Thus, check on some of the most experienced professionals in your niche industry.
Determine the brand that provides the specific plans and services you require – there is no need to overpay. You can contact us today, and our experts will assist you in determining the best possible social strategies for your brand.