Spray foam Insulation Mortgage Issues in the UK?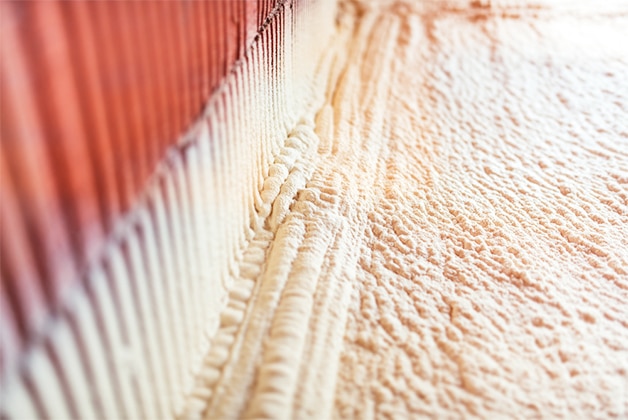 Spray foam insulation, a great insulation alternative that has been on the market for a long period of time, seems to be a terrific solution to insulate your home against cold and mould formation. 
Whenever you need to finance a house or opt for an equity release or buy a new property, it can be a major problem. Though spray foam is considered to be a better insulator as compared to mineral wool still can be found in many homes, in wall cavities, flooring, and lofts.
The problem is that for varying reasons, several mortgage and equity release lenders would not approach buildings with spray foam insulation. 
How to Mortgage a House When You Have Spray Foam Insulation?
Let us speak about solutions now that we have understood the situation.  Interestingly, contractors still promote spray foam insulation; hence it is not a problem that needs to be addressed with care. We are not in the practice of giving general advice because it is unlikely to apply to every situation, but here are some ideas for possible strategies:
If you do have open cell SPF, you should seek advice from a professional dealer. On this kind of property, some lenders may consider mortgage financing or equity release, but the options are highly limited, so they must be treated with caution.
Closed-cell spray insulation may be removed, but keep in mind that this will usually cost more than the basic insulation and may not totally solve the financial problem.
Replacing the entire roof will cure the problem, but this is not a cheap solution. However, a roof doesn't last forever and changing the spray foam at the very same time as the roof is a good idea if this is towards the end of its lifetime.
There may be fewer conventional options if you are looking to buy a home with spray foam insulation. A bridging loan lender, for example, might accept insuring a mortgage against the house even with mortgage detention if a mortgage lender won't.  On the basis of interest rates, bridging loans are much more expensive, but they are also a lot more lenient.
Bridging loans are frequently used by developers to cover the costs of purchasing and upgrading uninhabitable buildings that are not eligible for a traditional mortgage. The disadvantage is that you would have to show how you expect to repay the loan through a re-mortgage after the spray foam is removed, so you would need an informal agreement to back up your application.
How much does insulating a house cost in the UK?
The simple method to find out the cost of insulating a house in the UK depends on the size of your house or the wall surface that should be insulated.
An independent house or a detached house can typically cost around 15-20,000 pounds to properly insulate.
Similarly, a semi-detached house can cost nearly 8-10,000 pounds and around 6-8,000 pounds for a mid-terrace house.
Spray insulation cost in UK seems to be soaring high in the UK due to its increased demand and quality project. No matter how costly can the spray foam insulation can get, it can never outweigh the benefits that we derive by insulating our property as it not only improves the home comfort and is super friendly for your environment. The benefits of spray foam are abundant and really up to the par in nullifying the overall cost. 
One of the important concerns for any property dealer or any owner would be if they are going to purchase an existing property or own a fresh one. This would directly determine what sort of property the broker or dealer can afford or the cost of renovations they would be able to mend in their current property or face any challenge or re-mortgaging a property.