Sharing Is Caring – How Sharing Helps Social Media Marketing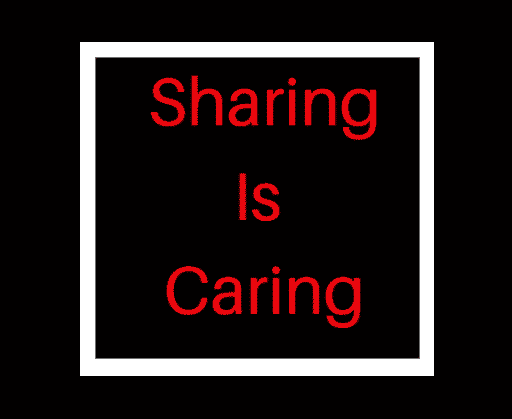 Sharing is caring is a term you will see a lot on social media. That is due to the power social sharing brings to any brand.  Everything on the internet is basically a referral or paid advertisement in some way, shape or form. In the old days, people would ask their neighbor, friends or family who they would use in times of the need. That is also true today, but people use the internet to communicate now. Getting a social share for any type of business shows people you have at least one fan. Likes and positive engagement on your social media posts also help a great deal. Not only does a social share give you positive referrals in that sharer's network; it also provides value in the search engines too! Google, Bing, and Yahoo give credit to websites that get a lot of social media shares.
Join SPN here
and on other social media networks to build your brand more effectively by networking with the right people.
SPN members
tend to understand
how to win
through win-win networking. The search engines judge websites and businesses much like people do because the more referrals the more credibility.
SPN cares so share
Everyone at SPN cares so share your social media content and blogs with us through your very own
activity feed
. You can take it one step further and join or create
groups
to more effectively network with people in the same niche or sharing similar interests. This platform is here for you to use for FREE because SPN cares. We want to know what you're up to so share your latest or most important content with your friends in SPN.
Join SPN to get more shares
Join SPN to get more shares sounds pretty simple. That is because it is pretty simple. We practice
win-win networking
so the more you engage with SPN members the more they'll engage with you. The more you share good content the more other SPN members will share your good content. No one is under any obligation to engage in or share content they don't like. This is the golden rule network so don't ask people to compromise their values or integrity. Joining the
SPN groups
on this site to share your most recent activity on
Instagram
,
LinkedIn
,
Facebook
,
Pinterest
,
YouTube
or whatever else will let fellow SPN members know what to engage on more effectively. Build your audience and ROI on this platform by sharing your most recent activity there in the right SPN activity feed for the best results. SPN members can only help you if you let them know how to help you. It's not always easy keeping up with all these social media feeds so share your content on SPN to get a social media boost. SPN will help if you engage with SPN members here and on other social media platforms. SPN will also advertise new, active and popular members on every page of this website, so a complete profile on SPN potentially opens your brand up to thousands of free views.
Create a FREE SPN account today
.
How Does SPN Help With Social Media Sharing?
The #SPN social media groups focus on helping entrepreneurs and non-for-profits build their digital marketing footprint.
Mike O'Connor
began the Service Professionals Network to help people get better access to influencers and digital marketing experts. Everyone that wants to grow their digital marketing footprint and follows the Golden Rule is welcome to join the SPN groups. Each SPN group on the different social media platforms has something different to offer. Learn about the
SPN social media groups
on LinkedIn and Facebook.
SPN Paying Members Back By Building Brands
The Service Professionals Network will also publish content for SPN members that submit quality content. This will help SPN members that submit content reach a larger audience and build their brand for FREE!
Learn how to submit content.
The blogs will be on this very website and will tell stories about group members, their non-for-profits and their businesses. SPN will never charge anyone to do a write up about their brand or non-for-profit. SPN members just have to follow the guidelines and write something interesting. It will link back to your SPN profile and other articles. SPN will also publish do-follow backlinks in the articles as long as they make sense. We will not publish promo pieces in the contributor corner.
SPN member of the day
We highlight SPN members on the home page helping them get thousands of free views on their social media profiles. We choose active SPN members that are following the Golden Rule and building their brand the right way. If you want to nominate someone for SPN members of the day just
contact us.
Suggest an SPN member that has made a positive impact on you. We want to highlight the best people in the best social media network online today.
How You Can Help SPN Raise Money For Good Causes
A lot of people use 
Amazon
to do their online shopping, so we felt using their affiliate program could help with
nonprofit fundraising.
Our
shopping
blogs also have really cool gift ideas for everyone from the
men
,
women
,
kids
,
gamers
,
geeks
,
shoe lovers
and more.