Rating of budget washing machines for 2023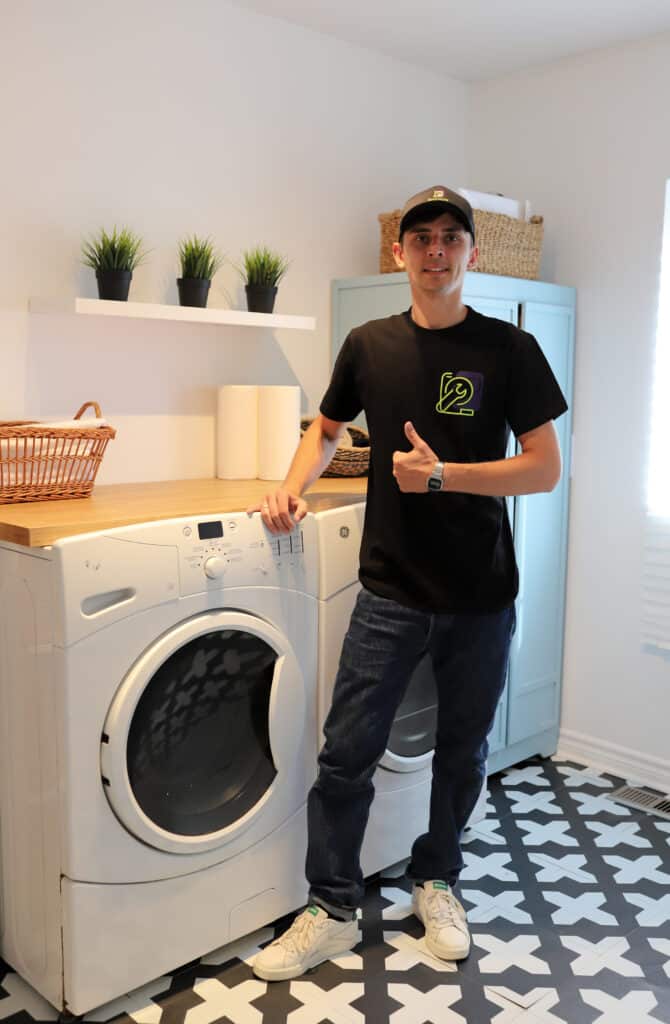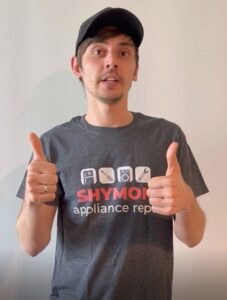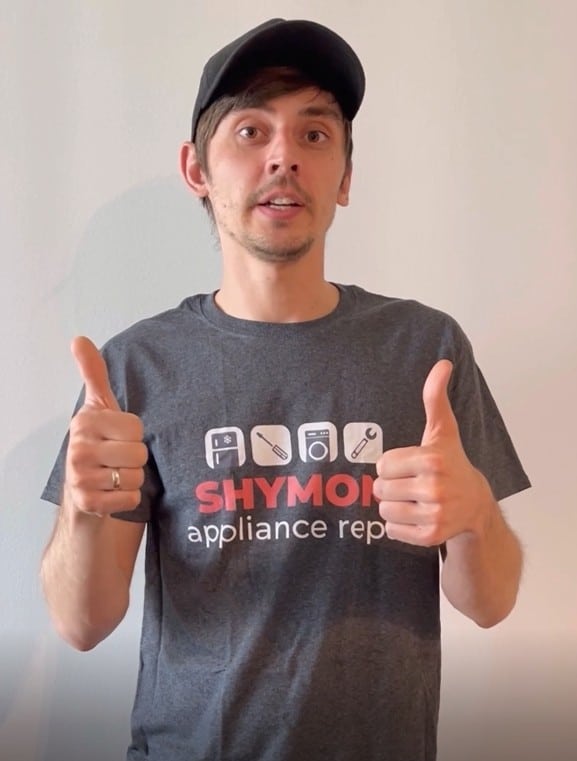 Many of us are accustomed to the unspoken rule that good equipment cannot be budgetary, it will definitely be expensive. This is a universal rule for any category of household appliances and not only. However, there are a lot of price categories, and if you follow this rule blindly, then the price tag can "fly into space". Thus, choosing a high-quality washing machine, observing only the rules "good appliances cannot be cheap", you can see a washing machine with a price tag, for example, more than 2,000 $. Impressive? Our washing machine repair service in Toronto "shymonappliancerepair.ca" has selected this rating for you.
Accordingly, it is necessary to determine the price niche under consideration from the very beginning, because even among budget washing machines there are many samples of worthy and functional models that differ not only in manufacturability and a set of interesting innovations, but also in practicality, sometimes even ease of maintenance and repair.
Consider the most interesting models of washing machines that are relevant today and will be in trend next year.
Vestfrost MWM105T1AMY

Good equipment cannot be cheap" – this is not only a rule, but also a certain stereotype. I am sure that you or your loved ones have repeatedly encountered a situation where budget equipment works for a long time and without breaking. Instead, there is another stereotype. It is believed that modern low-cost equipment is produced exclusively in China, and production in other countries is guaranteed to provide the product with a higher price tag. An example that refutes this stereotype is the Vestfrost MWM105T1AMY washing machine, which is produced at a factory in Turkey.
This is one of the most budget washing machines available to consumers in our country today. The low cost of the machine is due to the simplicity of technology and the basic set of functionality. So, the Vestfrost MWM105T1AMY washing machine is equipped with a basic commutator motor on a belt drive, has a small load of 5 kg, and spins at a standard 1000 rpm.
And yet, despite the simplicity of design and technology, this model has several undeniable advantages. To begin with, it is worth noting the modern design of the Vestfrost MWM105T1AMY machine, because outwardly none of the external design elements gives out a budget washing machine, it looks quite modern. It is also worth noting a collapsible tank, which, if it is necessary to replace the bearing assembly, is simply disassembled and assembled back without the need for sawing and subsequent gluing or soldering.
The Vestfrost MWM105T1AMY washing machine is perfect for small spaces, because the depth of its body is only 42 cm. The current price of this model is 220 $.
 Indesit OMTWSA 61053 WK EU

Many users of washing machines argue whether it is really necessary to have a large number of different programs in their functionality. In fact, we almost never use each of them, limiting ourselves to only 3-4 functions, sometimes even less. But in fact, an assortment from different programs is mandatory, because for each of us these 3-4 programs turn out to be different, and we will be able to choose the most suitable one from the wide range offered by the manufacturer. So, for example, the Indesit OMTWSA 61053 WK EU washing machine has 16 washing programs that are provided for different fabrics, degree of soiling, washing time, and so on.
Indesit OMTWSA 61053 WK EU has a number of advantages over analogues from competitors at the same cost. This model is quite economical, its energy consumption class corresponds to class A +++. Controlling the operation of the washing machine is quite convenient and comfortable, thanks to an intuitive control panel, absolutely everyone can deal with it.
The Indesit OMTWSA 61053 WK EU machine has a compact body, its depth is just over 42 cm. However, even in such a compact case, the manufacturer managed to install a capacious 6-kilogram drum. The design of the washing machine provides for a collector motor, but even it works as quietly as possible, the noise figure corresponds to a level of 59 dB.
Despite the fact that the Indesit washing machine belongs to the budget category, it is equipped with imbalance and foam control technology. The cost of this model is 300 $.
Gorenje WNPI 62 SB/UA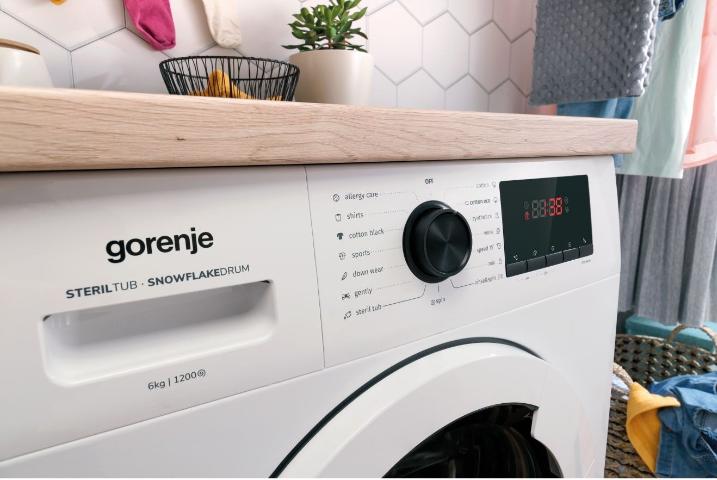 Technologies and innovations that until recently seemed very expensive and made the final price tag of a washing machine higher are now becoming more widespread and affordable. Yes, one of the most popular and really useful is inverter technology. The range of washing machines with an inverter motor is growing every year, and now such models are available in the budget category, which is proved by the example of the Gorenje WNPI 62 SB / UA machine.
The inverter motor of the Gorenje WNPI 62 SB/UA washing machine provides it with many advantages. For example, this model has the lowest level of vibration even when spinning at high speeds, less noise is made. Also, the inverter motor does not have graphite brushes in the design, which need to be changed over time, such a motor is more durable and reliable compared to collector counterparts. Additionally, the inverter technology of the washing machine motor provides energy savings, because such an engine is energy efficient.
Additional stability of the washing machine is provided by its body, the depth of which is more than 46 cm. In conditions of limited space in a small area of ​​u200bu200bthe bathroom, this may turn out to be a disadvantage, but if there is enough space, then this is an indisputable plus, because washing machines with large dimensions are more stable and vibrate less .
The Gorenje WNPI 62 SB / UA washing machine belongs to the category of budget washing machines, but it has a high spin class – B, while most analogues in this price category have class C. The highest spin class is provided by the ability to set the maximum rate to around 1200 revolutions per minute.
The Gorenje WNPI 62 SB/UA washing machine is being assembled in Slovenia, its current price is 350 $.
Electrolux EW6S326SUI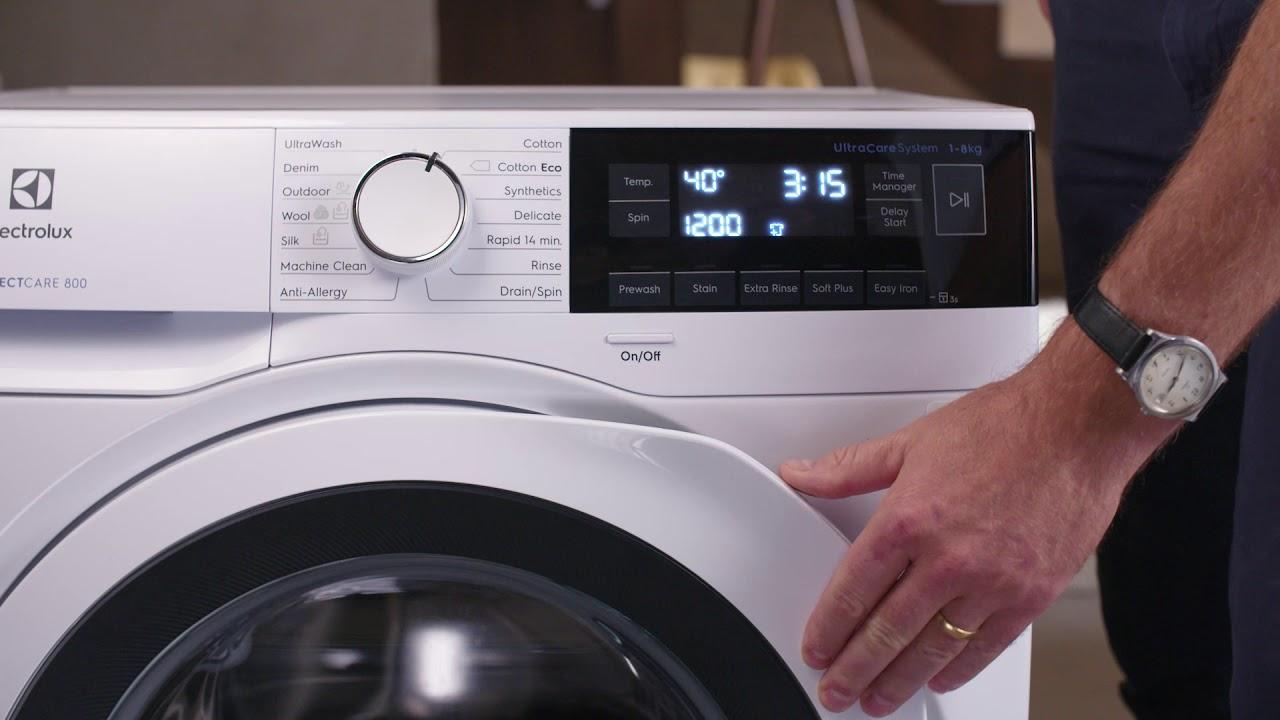 Budget washing machines do not always have basic functionality. We have already seen this on the example of previous models.
 However, if we consider the budget Electrolux EW6S326SUI washing machine, we understand that inexpensive models can additionally have many proprietary technologies that make the washing machine additionally "smart".
The "smart" washing machine Electrolux EW6S326SUI can be called thanks to Fuzzy Logic technology, which is able to control the operation of the machine and adjust it throughout the entire washing cycle. So, adjustment depending on various nuances can be subjected to water heating temperature, washing time, number of rinses, drum rotation speed, and so on.
Special mention deserves the Eco Valve technology, which is a special valve on the drain. Thanks to this valve, waste water does not mix with clean water, the powder does not settle in the drain system, it is used completely, dissolving in water.
There are many advantages in the Electrolux EW6S326SUI. However, given the current realities of scarcity of resources and their high cost, the energy efficiency class of this model deserves special mention – A +++ (-10%), which means that it is even more economical than analogues with the A +++ class. Such an economical washing machine was made thanks to a combination of various technologies, including the already mentioned Fuzzy Logic and an inverter motor. By the way, the inverter in the design of this model provides no noisy operation of the unit.
A wide range of programs for washing different types of fabrics is complemented by the possibility of using steam during washing. This gives a lot of advantages, because steam disinfects things well, creates an anti-allergic effect, things become softer after washing, steam perfectly removes even stubborn odors.
Electrolux EW6S326SUI is assembled, the actual cost of the machine is 420$.