R3BAR AlphaPro Strength & Conditioning Tool: Great Gift Ideas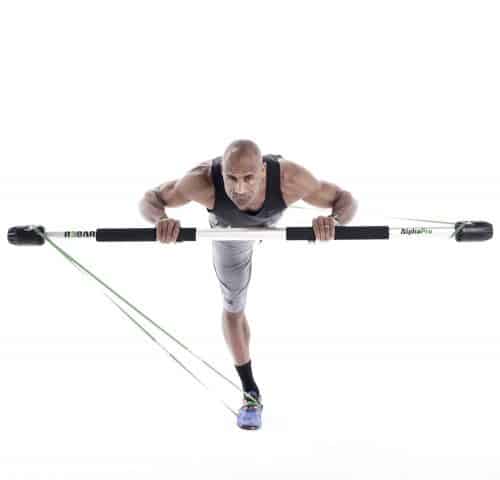 The R3BAR AlphaPro Exercise Strength & Conditioning Training Tool is great for Athletic Performance Enhancement. It is also a great way to improve your core stabilization, pre-habilitation, rehabilitation, therapeutic active recovery, and coordination.
What is it – The R3BAR AlphaPro is a portable Exercise Training Tool designed for Athletic Performance Enhancement, Pre-habilitation, Rehabilitation, Therapeutic & Active Recovery and for Improving overall freedom of mobility and movement. It's a mouth full for sure, but something this awesome needs a worthy name.
What it does – This tool teaches the user to properly stabilize and mobilize the entire kinetic movement chain. Using this tool will improve your overall coordination, strength, and balance.
Portable for any level – It's light and breaks down into a nice easy-to-carry bag so you can take it anywhere. 
Benefits – The R3BAR AlphaPro and its programming are great for athletes. It's also great for people looking to recover from injuries
Used by professional trainers and athletes– The R3BAR AlphaPro puts the user at the center of core stability and coordinated functional movement. Athletes at all levels are utilizing the R3BAR AlphaPro, ranging from NBA, NFL, CFL, NCAA, NAIA, International Athletes as well as everyday users.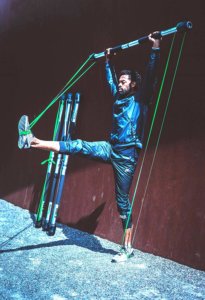 "R3BAR AlphaPro Exercise Strength & Conditioning Training Tool for Athletic Performance Enhancement, Core Stabilization, Pre-habilitation, Rehabilitation, Therapeutic Active Recovery & Coordination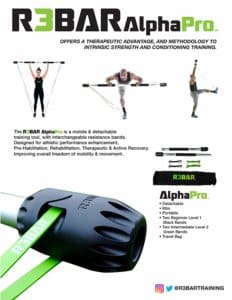 The AlphaPro Tool easily makes our list of best gifts for athletes.
Here are other fitness products you might want to buy
I never imagined I'd eagerly await, and sometimes even long for, the benefits of a massage ball until I got my hands on this Massage Ball Kit. This 6-piece set comprises a variety of sphere-shaped tools, each with its unique features for alleviating muscle discomfort.
Rekindle your inner child and recapture the joy of your trike-riding days with an adult tricycle. This oversized trike features a cozy seat and a robust frame, ensuring that you can enjoy an exhilarating ride without the worry of losing your balance and taking a tumble.
This electric trike makes the list of great gift ideas for fitness enthusiasts. It's also great for people that just want to get out in the great outdoors for a ride.
Ninefold's BackBadger stands apart from typical percussive massage guns. Unlike BASF, Ninefold doesn't manufacture the massage guns you purchase; instead, it enhances the ones you already own. Compatible with 99% of existing massage guns, including the original TheraGun, the Ninefold BackBadger is a visually striking handle designed to assist you in addressing tight knots and discomfort in hard-to-reach areas like your back, buttocks, and other challenging body parts.
The BackBadger boasts an ergonomic design featuring a lightweight (2.38 pounds) aluminum frame curved into a wave shape, providing a natural pivot point for easy control without requiring excessive force. This ensures you can alleviate tension and boost blood flow without inadvertently straining other muscle groups. The BackBadger's wave design allows for a comfortable grip at any point, and its flexibility enables it to angle and rotate in any direction to effectively target various areas of your body.
Utilizing high-strength ratcheting buckles, similar to those found on snowboard bindings, the BackBadger securely fastens your massage gun to the handle. This not only prevents over-tightening but also safeguards your device from potential damage during use.
This Leakproof Fruit Infuser Water Bottle comes with a sleeve and anti-slip grip so it's great for the gym, camping, and travel. 
This leakproof fruit infuser bottle also comes with a recipe eBook that gives you 11 flavorful infuser recipes.