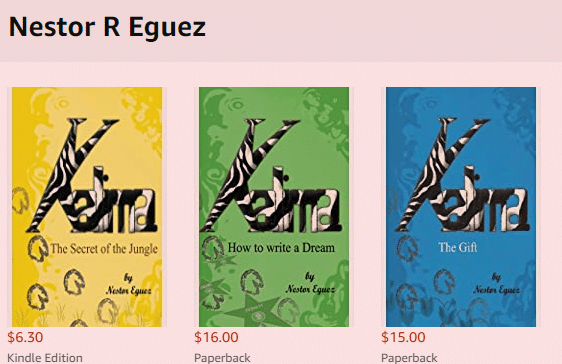 I want to thanks Mike and the rest of the members for the warm welcome. I really appreciated.
By the way, I would like to share my project with you. It's based on my Y. A. fantasy trilogy on Amazon.
On November 2019 a couple of reviewers from Goodreads selected the Vol. II of the collection and gave the story good comments. A few weeks after the DiCaprio Foundation joined my network here at LinkedIn interested on the saga's environmental and animal rights message.
Later, Jeffrey Katzenberg and Ynon Kreiz (Mattel's CEO) came on board also to check the tale. We exchange a few e-mails at that time. Their idea was to use the story in different platforms to create funds for the organization and at the same time send out a strong message.
Unfortunately, a couple of months later the pandemic came and everything was put on hold or forgotten.
Here you have some links related:
Italian blog:
https://pilloledifolklore.org/2021/07/18/kalima-e-il-rispetto-per-la-natura-nestor-eguez/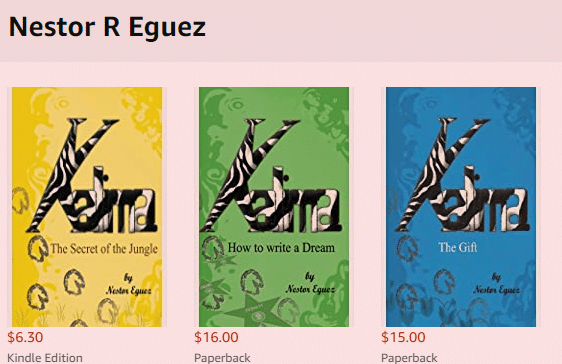 Promo video:

Now that things are slowly coming back to normal, I'm going to pursuit again with the project.
The DiCaprio Foundation changed all of its board of directors. Looks like they're in a different paga now.
Anyway, I had contacts with the Stand Earth organization. We'll see what happen.
Any thought or idea on this matter, will be highly appreciated.
Best wishes.
Nestor