Positive Images & Stories To Brighten Your Day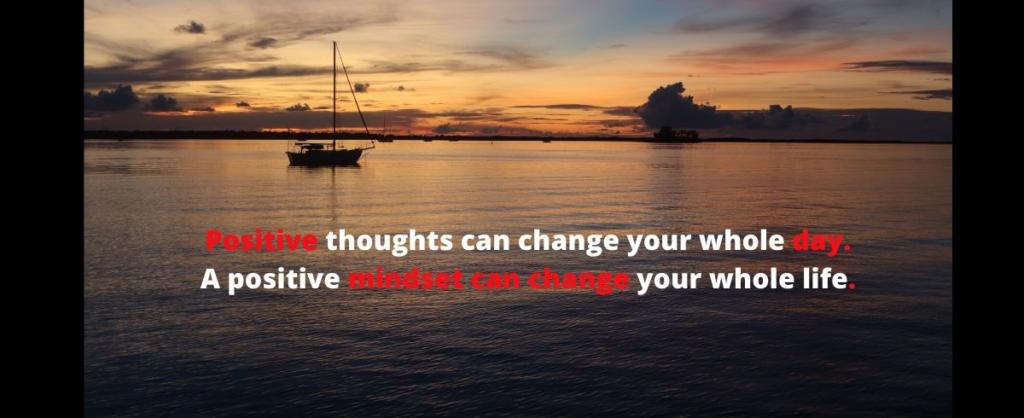 I really don't know how many positive images, videos, and stories from 2020 will actually be stuffed into this article. My goal is to find as many positive stories as possible to share here.
It's my hope that we can start to share more positive things in our social media feeds. If you're like me, then you're in need of some positive news and vibes.
I spend a lot of my time playing on the internet so I felt like I could save you some time by sharing some of my favorites here.
Make sure to leave comments down below. You can also share your own inspiring stories with us in the activity feed or Life Lessons & Motivational Pick Me Ups group.
Thank you for sharing and have a great day!
Lady quits her job to paint glow in the dark paintings
I love the paintings! Am the only one that finds this super relatable?
The Italian Air Force put on an aerial show of unity
Unity and teamwork have always been the principles on which our Armed Force is based and, at this moment more than ever, are fundamental. So how do they always do
The performance is by Frecce Tricolori.
L'unità e il lavoro di squadra sono da sempre i principi su cui si fonda la nostra Forza Armata e, in questo momento più che mai, sono fondamentali.
Ed allora, come fanno da sempre le @FrecceTricolori 'facciamo squadra' 💪🏻, uniamo le forze 🏋🏻, insieme ce la faremo 🇮🇹! pic.twitter.com/s7tzRnD8Nl

— Aeronautica Militare (@ItalianAirForce) March 11, 2020
These creative people who are on another level
This video of creative people showing how they create their artwork is something that is sure to brighten your day. I'm not a naturally artistic person so this video helps spur my creativity. 
Cute baby animals videos always do the trick
This cute baby animals video is my go to for instant positive vibes.  It's a life-hack worth sharing!
https://youtu.be/Ypv9Lu8Cjmc
Check out Mr. Hacker on YouTube
I don't know if I like this Mr. Hacker because I'll get anything done if he keeps making more videos. You should never try to replicate anything you see on his channel. I feel like I'm legally required to say that so there you go.
Dog at shelter hugs reporter until reporter adopts the dog
I adopted a dog once that reminds me of the abandoned puppy in this video. It's really cool that a journalist covering a story on dogs decides to help one of them out. Once again man's best friend character judgement skills are on full display. 
Animal Reactions & Bloopers-Funny Pet Videos
This funny pet video compilation made my day so much better! 
You can try not to laugh or smile but it's going to happen. It doesn't even matter how bad your day is going.  These dogs, cats, horses, pigs, lions, lizards, rodents, bugs, spiders, tigers, kittens, puppies, squirrels, foxes, and other funny animals are going to make your day.
I've had the best weekend. I've spent each evening in the forest. Saw around 10 fieldfare chase a goshawk! It was incredible. Squirrels weren't very happy. Hope you've all had a chilled weekend too! 💚 pic.twitter.com/A9CsJLLMFF

— Dani Connor Wild 🐺 (@DaniConnorWild) June 28, 2020
This video made my day because it shows the love this family enjoys. The grill is nice but the love on display here is priceless.
Seeing others succeed makes me smile
There are a lot of really awesome stories and heart-warming moments in this video Golden Buzzers From America's Got Talent And Britain's Got Talent 2019. Seeing other people live their best moments is something that brings me a lot of joy. I'm sure you're also going to love it! 
The kid's motto about "be happy and make others happy' is one we need to spread around a bit.
WTH is a Dracula Parrot?
Who took Dracula Parrot for July in the apocalypse pool?
Count Dracula is trending, which is all the excuse I need to remind the world that THIS is a Dracula Parrot, and it really exists – a DRACULA PARROT! pic.twitter.com/Juk89Cg35J

— Mark Rees (@reviewwales) June 26, 2020
Salon owner in Madurai, India feeds 615 needy families
They say man helps feed up to 1,500 people…read more.

Solar energy is gaining popularity
More countries are getting electricity from solar energy than ever before. For example, solar panels provide electricity In Zimbabwe hospitals. Zimbabwe currently produces about 1,000 MW of electricity, half of its peak demand. This causes power issues across the country all the time. Building more solar power stations around the world is already making a huge difference for people and the environment.
Mike Tyson proves age is just a number
Who isn't impressed with Mike Tyson's new look and terrifying power at age 53? Tyson may never box again but he is motivating a lot of people to get back in shape. This video makes me want to go hit the bag.  
Dad, how do I?
Rob Kenney made a Youtube channel called "Dad, How Do I?" to help young adults without dads figure out common household problems. 
"My dad left me as a teenager, and after that, I determined I would never do that to my family," he explains. "Now I am creating videos about things I wish I knew how to do when I was younger."
Rob had the idea to make these videos for years, but the Coronavirus gave him time to put them out there. The internet has gone wild for Rob naming him the "internet's dad."
Here is Rob showing people how to properly tie a tie: 
People Raise $62,000 For 70-Year-Old Chicago Paletas Vendor's Retirement 
Don Rosario is a 70-year-old local paletas vendor who sells throughout the southeast side of Chicago. Michaelangelo Mosqueda made a viral TikTok video on Father's Day. In the video, Michaelangelo bought all of Don's ice cream and paletas (Mexican popsicles) so that he could go home.
Mosqueda also began a GoFundMe page to raise money to help Rosario retire. He was hoping to help raise $10,000, but it's already over $62,000.00!
The fundraiser is now reopened after Mosqueda was able to track down Don Rosario. It's easily one of the best stories out of Chicago this year.
2 football players show their heart 
Christie Williams Myers posted a story to her Facebook page that went viral for all the right reasons.  In the post, she details her encounter with Georgia football players Latavious Brini and Jaylen Johnson in a Subway located in downtown Athens. 
Here is what she wrote:
We were in Athens yesterday and Avery had to go to the bathroom really, really bad. She & I ran into the closest place which was a Subway in downtown Athens. We ran straight to the bathroom and the employee got my attention and told me the bathroom was only for paying customers. I didn't have my wallet with me 🤦🏻‍♀️and I told him I was sorry, I didn't have my wallet and we would leave. Without hesitation these 2 young men spoke up and said they would buy a cookie for Avery so she could be a "paying customer" so she could use the restroom. I was so grateful, thanked them profusely and dashed in the restroom with Avery. We came back out and they were still there, so I thanked them again and started talking with them. Turns out they both play on the UGA football team. (Go Dawgs) We had a great conversation and exchanged some laughs, and talked about football. To some it may seem like a small act, but I was so thankful and impressed that these 2 college kids who don't have kids of their own gave so freely and without hesitation to help us out. The world needs MORE of this! Thank you Latavious & Jaylen!! 👏🏻👏🏻👏🏻Fine young men who asked for nothing in return and a great example. A much needed ray of sunshine. Reminds me of Andy Stanley's sermon "What does love require of you"? Food for thought.
Go Dawgs!! ❤️🖤
"What the world needs now is love sweet love"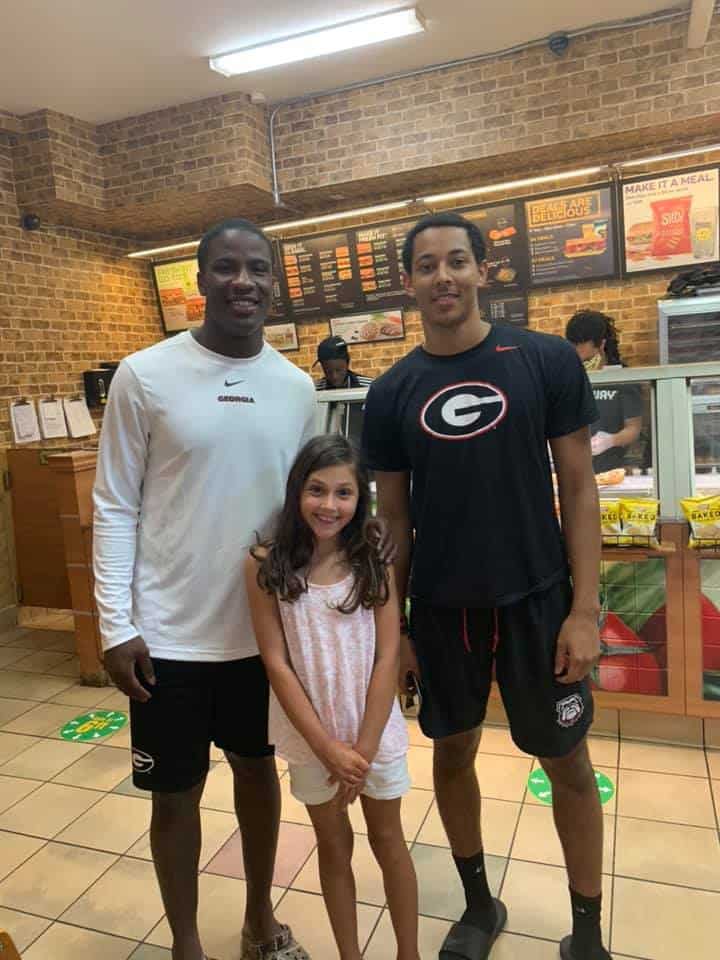 Credit: Christie Williams Myers
The Senate passes the Great American Outdoor Act putting 1.9 Billion into national parks and public lands
The Great American Outdoors Act will help greatly improve national forests, parks, wildlife refuges, and other public lands. This act will dump over 1.9 billion US dollars into these lands annually. It will also create 120k jobs and create an estimate 13 billion in consumer spending annually.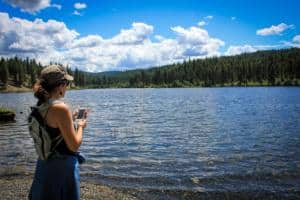 Please feel free to join the conversation by sharing some positive stories and comments down below. We can always use more positive news. 
Other blogs by Mike that you might like: