NSFW Memes For Clowns And Coworkers With A Sense Of Humor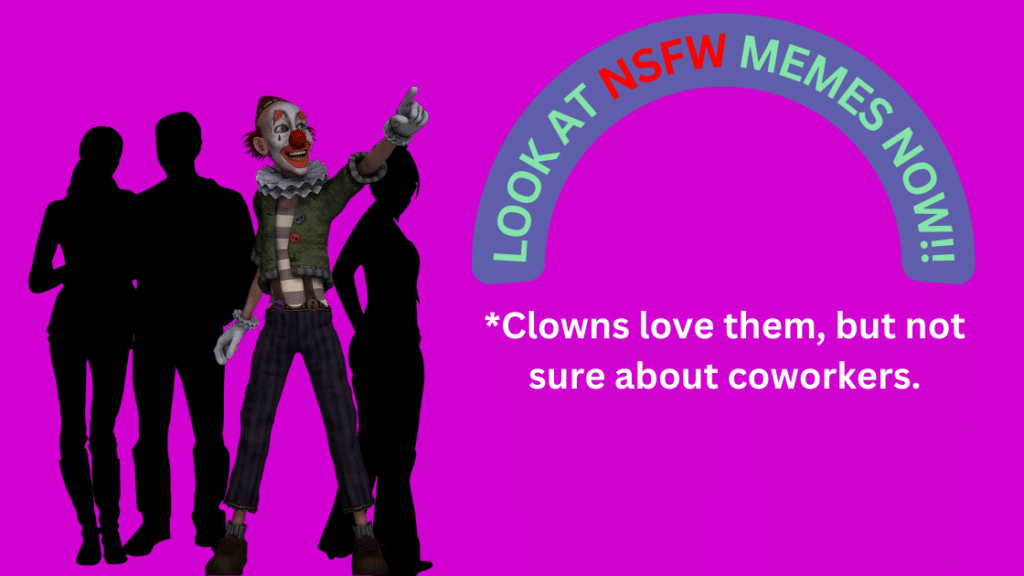 Currating NSFW memes and crazy videos to watch online is about all I can do now, so here you go. Sit back, relax, and scroll through some fun coworker memes that may just get you fired, if your coworkers see them.
Now, don't blame me if you're laughing your ass off and your boss catches you looking at these hilarious memes. I take no responsibility for any trouble these work memes cause you. However, they're really funny memes, so I don't blame you for scrolling through them all.
20 Memes You Shouldn't Take Seriously
I hope you enjoy those funny memes. Join this group to share or see work memes.
Memes bring joy to the world, serving as a delightful refuge for introverts who prefer silence and extroverts who can't stop talking. We've curated a collection of top-notch coworker memes (and even crafted a few originals!) to ensure you spend less time scrolling and more time indulging in laughter.
Not Safe For Work MEMES (NSFW MEMES)
Searching for hilarious work-related memes? There are moments when our workdays, particularly in the middle of the week, feel never-ending. We're always in the midst of responding to emails, taking phone calls, or tackling various projects. It can be quite draining to sustain that level of productivity for hours on end.
Nevertheless, these comical workplace memes are here to lend a hand in bringing a smile to your face during those lengthy workdays! Treat yourself to a daily dose of laughter by enjoying these amusing memes. We guarantee they'll elicit some hearty laughs while you're on the job.
Work memes & more degenerate humor