Wood Or Pellet Stove Repair Services Near You
SPN can help you find the best wood or pellet stove repair services near you. Make sure to leave
business reviews
for these stove repair services here. Service providers, make sure to
add your listing
 in the 
local directory
.
Explore local dining, shopping, services, entertainment and more…
Wood Burning Stove Repair Contractors In Your Area
A wood burning stove or pellet stove is a great way to heat your home. These stoves are also in style. People think they're as beautiful as they are efficient. However, these wood burning stoves also need a little tender loving care from time to time. This is why having a good wood stove repair service near you can be really helpful.
Make sure to list your local contractors, so people can find the right repair companies near by. 
Wood stove issues can include chimney obstruction, faulty airtight seals, bad ventilation, and more. Burning wood can also cause an issue with smoke damage or inhalation. Therefore, it's important to make sure your wood burning stoves are good working order.
Avoid using unseasoned firewood due to the issues it can cause with excessive smoke. It can also create your wood burning stove chimney and flue to build up more creosote. 
Pellet stoves can also have issues with build up. All pellet and wood burning stoves come with their pros and cons, so keep a good handyman or repair service in mind.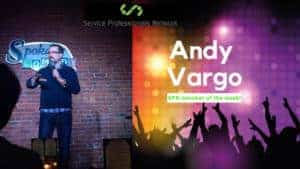 Andy Vargo is the last SPN member of the week interview for 2018. We chose Andy due to his challenge to own your awkward. Andy
Read More »