Find the best social media classes
SPN can help you find the best social media classes near you. Make sure to leave
business reviews
for these social media training courses here. Coaches, make sure to
add your listing
 in the 
local directory
.
Explore local dining, shopping, services, entertainment and more…
Social Media Training Courses
Find the right social media training courses
There are a lot of people offering social media classes and training courses nowadays. The goal of this page is to help you find the best social media courses to help you take your networking and branding to the next level.
Social media marketing and networking doesn't come naturally to most of us. Therefore, it can make sense to go to an expert for a little social media advice.  It also pays to have an understanding of what a successful social media coach looks like.
Social media marketing isn't easy and people can do things like buy fake followers to make themselves look better. There are also a lot of people offering training courses that really don't know anything about social media marketing.
This is a spot to check and leave business reviews for those in the social media marketing industry. We all should be able to find the best social media coaches, but we need your help. You can help by leaving honest business reviews for all the LinkedIn coaches, branding experts, SEO companies, and marketing services on this site. 
Learn from real social media experts
No one can blame you for wanting to learn from real social media experts. They can take advantage of that desire though. Therefore, you need to make sure you know the basics of how things like Google and social media work. Educate yourself on the basics of branding and social media networking. 
Create an account here on this free social media site. Watch how some of the social media marketing experts on this site grow everywhere else. Join us and see how people can make money on social media. Check out the SPN social media feed too!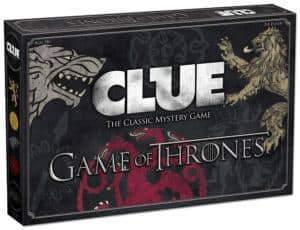 Previous Next I was thinking a on Amazon for $42.83.  It's also good as I thought it would be with 12 suspects and 6 weapons.
Read More »