Must-Have Features of a Food Delivery App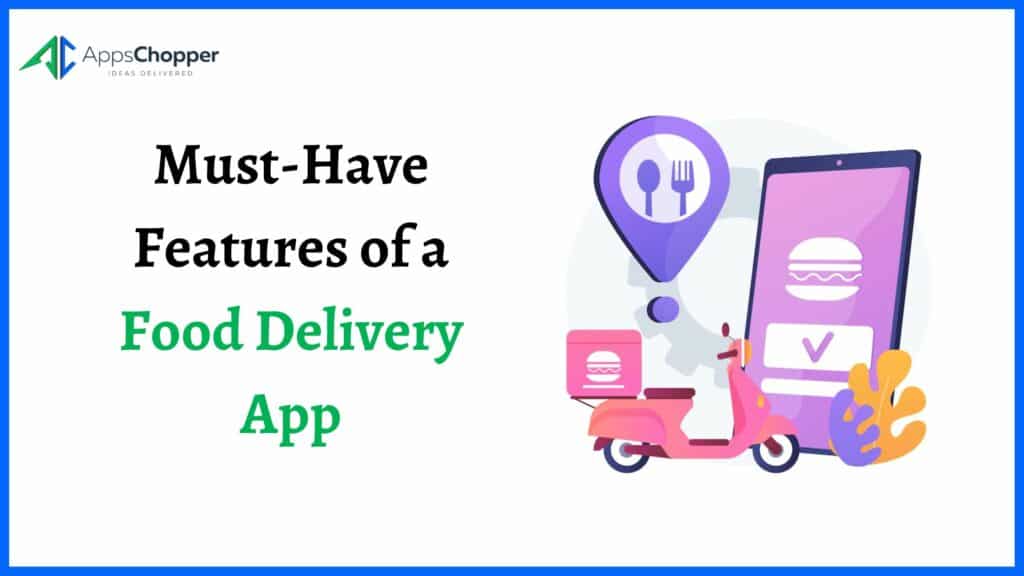 Food delivery apps have gained immense popularity during the pandemic. In fact, it has been proved that 65% of American restaurants made a huge profit during COVID-19.
Because of the simple purchasing experience, well-known food delivery apps like DoorDash, GrubHub, or Uber Eats are already in demand. Users can quickly order food from their preferred restaurant through a digital menu and deliver it to their homes.
According to Statista, the market revenue for food delivery will be around $466,472 million in 2026. In other words, the market for food delivery apps is expanding and won't be slowing down anytime soon.
You must include essential features in your food delivery app to set it apart from competitors. These features should include push notifications, GPS-based restaurant locating, various payment channels, and more. 
The blog has listed the top 5 features you should integrate into your food delivery app. 
5 Significant Features You Must Add to Your Food Delivery App
One of the essential features of a food delivery app is push notifications that will expand the brand visibility and help you reach out to the targeted audience. You can notify your customers of upcoming sales, exciting offers, or discounts and grab their attention through push notifications.

You should ensure that whatever real-time notification you send to your users adds value to them. 
You must create an easy-to-access order placement so that users do not have to struggle to place an order. For a fantastic user experience, hire app developers to develop a user-friendly user interface app.

Ensure the navigation bar is easily accessible and loads quickly (to prevent app abandonment). As a result, the conversion rate will increase.
Every entrepreneur should include a variety of payment methods because money is one of the key factors in every firm's growth. You should have globally recognized payment alternatives because you must be unsure of the type of payment method your potential user will use.

Many popular payment gateways exist, like PayPal, Stripe, internet banking, and credit/debit cards. 
Another crucial feature you should have in your food delivery app to update users is real-time order tracking. By integrating this functionality, you can anticipate more user retention and engagement and improved business clarity.

Real-time order tracking also enhances user experience by fostering trust and enticing users to become devoted clients.
Reviews and ratings are crucial features of a food delivery app since they will let you know how well your app performs. Additionally, these two will aid in your analysis of your user's preferences, additional expectations for the app, and more.

You can also observe what areas your app needs to improve and acquire essential insights to provide better results.
Conclusion
Many food delivery apps are already running in the market and are widely popular among people across the globe. So, if you also want a successful business, incorporate the features mentioned above and earn huge profits. 
You can contact a food delivery app development company and get your app built as per your business expectations and fulfill your user's requirements.