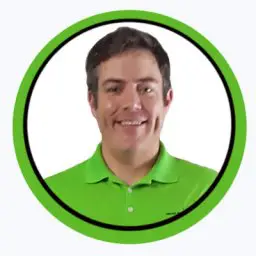 Mike O'Connor #FollowMe #IFB
Benefits Of Online Marketing And Social Media Networking
Posted on April 25, 2021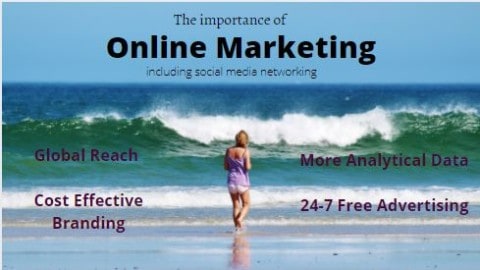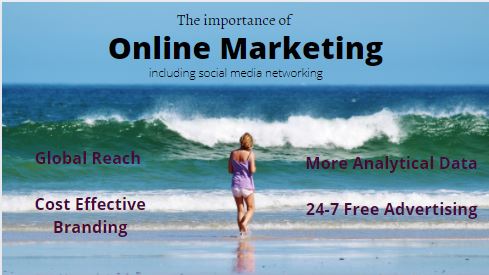 There are many benefits of online marketing and social media networking. In fact, there are so many benefits to build your brand online it's hard to list them all in one simple blog. I am not going to write a list of benefits to marketing your business online.
I'm going to shoot it to you straight here. I hope you create an account and leave comments below with any questions or thoughts you may have. Leave a comment to introduce yourself. Any comments with links to your products or services will be deleted. The comments with links get the boot due to SEO reasons. Write a good SPN profile and leave a good comment. It will help with your branding and networking a lot. I'll dive into those reasons and search engine marketing below too.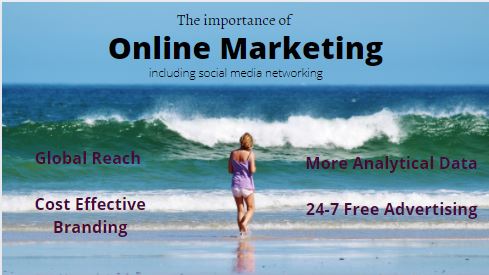 Our sponsors, Amazon affiliate sales, and Google ads allow me to focus my time and efforts on building this site. Some of these links make me money, especially if you buy things through my affiliate marketing links.  Read our Affiliate Marketing Disclosure. I had to give you that last link to let you know I make money doing this. That is one of many rules any online marketing person should know.
Another goal is to get you think about how you can more money by improving your blogging and other online marketing habits. Make no mistake about it, every comment, post, and everything else that you do on social media is marketing. You're building a personal brand with every interaction that you make on social media, whether you know or it not. Take charge of your personal brand. It's my job here to get you to think about how you're doing that.
One of my goals here is to get you to think a little differently about online marketing. I also want you think about how active you are on social media. You should be thinking about how much time you spend on social media. Spend some time to think about new ways to use your social media networking time to your advantage. Time spent on social media can be as fun as time spent anywhere else and infinitely more rewarding in a lot of ways. If it's not fun, you're doing something wrong.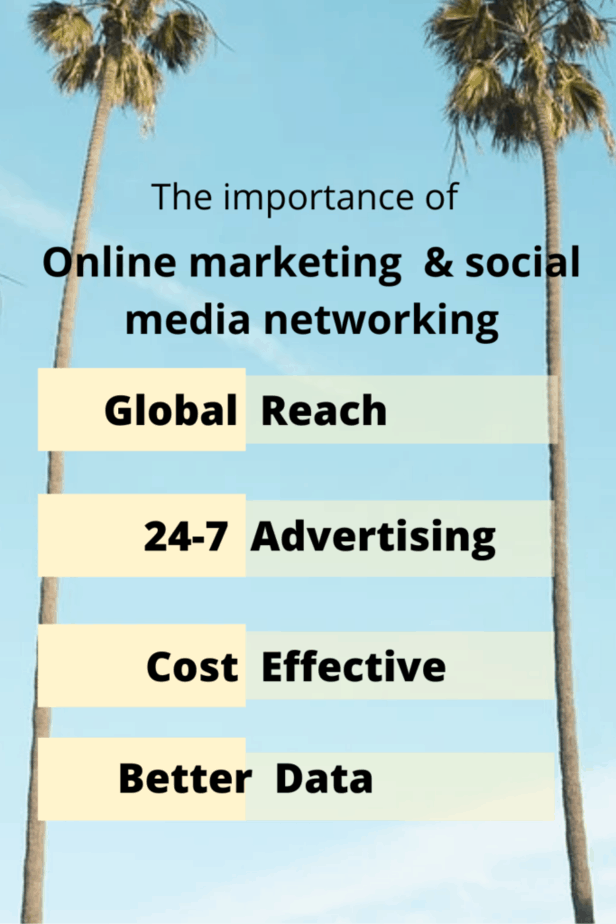 Let's dive into things you should know about online marketing
The first thing you should know about online marketing is it invites everyone to your party. Literally everyone. Expect negative responses and hate messages from time to time. The hate, most of time, won't even make sense. Don't give it any power and focus on your goals. It took me a long time to learn that lesson.
Some people are going to want to push your buttons, bring you down, or waste your time. It's up to you to decide how much power you're going to give them. I am sure that you have heard plenty of things about the value of other peoples' opinions, so I'm moving on. 
Online marketing provides a global reach
As soon as you get onto a social media platform or publish a blog, you're seriously giving yourself a global reach. Our global reach improves all the time as people create a new social media account.
Our audience grows and improves with every post, comment, or interaction on this site. However, it is our sharing whatever goes on this site to other social media sites, as well as the major search engines, that really grows our global reach. The scale may be different from site to site, but the truth applies to everyone.
Really large successful brands tend to do the best job of thinking about their global reach. They also think about how they can grow and maintain it on a daily basis.
You can use your global reach to become one of those big brand names
A lot of people wonder if they have what it takes to build their personal brand on social media.
There are plenty examples of ordinary people that come from very humble backgrounds that live extraordinary lives because they became social media influencers. I am a strong believer that anyone that has a strong work ethic, a little confidence, and an internet connection can figure out how to make money kicking ass on social media.
Follow and befriend the right social media influencers
Find a few people doing it right (*hint- a lot of them are on this site). Follow and connect with them as you're able. Follow people like John White, Doyle Buehler, and Timothy Hughes on Twitter.
Make sure to check out my reviews on Tim's books, Social Selling and SMARKETING as well as Doyle's book BREAKTHROUGH to learn a lot about marketing in today's digital world. I give these three books a lot of credit for helping me to get to this point.
I picked up these books before I ever chatted with these two individuals. The books were great so I began following them on Twitter. Now, we are friends and we help each other with our social media marketing efforts all the time.
Tim is one many entrepreneurs and businesses in the United Kingdom that I met online through social media networking. Doyle is a Canadian living in Australia.
John has one of the greatest social media stories that I have heard. I definitely encourage you to read his articles on how he got his start. He has been able to interview major celebrities and world influencers due to his strong social media branding. Those interviews and many other articles have also been published on some of the biggest publishing sites.
John is a master of using social media to boost his off-site Search Engine Optimization (SEO) results.
Take a look at this recent tweet of his:
All of this was achieved in the last 6 years after being fired from my job. Before building client's personal brand, I built my own from square one.

Who would like one for their personal brand? This can be used to send to prospects, investors, get speaking gigs, and get media. pic.twitter.com/gHkiWeox9C

— John White (@juanblanco76) April 22, 2021
"SEO experts" promising first page results tend to hate me
At this point, some real "SEO experts" may legitimately think that I took one too many shots from my middle finger decanter while reading How To Drink Like A Writer. It's a good thing that I don't care what they think all that much.
SEO takes time and a lot of effort. Be weary of any "SEO experts" promising first page results. Some SEO agencies can produce page one results on Google in a very short period of time. However, it's a lot harder to get page one results on Google, when the terms are competitive.
The are a lot of service professionals that do good work and go out of their way to tell people the truth. There are some that don't want their customers to know anything about SEO or online marketing.
Learn a little bit about SEO and backlinks
Everyone should know a little bit about "How Google Search Works & How To Be Seen," before they start thinking about spending any money on marketing online. There is a video directly from Google in that blog. Go watch it and learn a little bit about how backlinks work.
There are a lot of SPN members that will be glad to help with linking. Many of us work together on social media to share links and information. So don't feel bad about reaching out to other professionals on this site. Quality relationship building is what win-win networking and marketing is all about.
This entire blog is not just about giving you, the reader, good information and sharing our story. It is also helping with our internal linking on this site. You have to tie all the pages and content on your site together in a way that makes sense to people and search engines, if you want solid organic rankings and traffic. Rankings have a lot to do with the quality and length of your content. The way that you tie your marketing content together really matters if you want to get organic traffic from Google or the other major search engines.
Everyone needs help with marketing
No matter how good you get at marketing, you will always need help from other people and organizations. It pays to make friends and professional relationships with as many people as possible. The biggest influencers in the world wouldn't influence anyone if other companies and people weren't pushing their content.
This is why networking and building quality relationships is so vital to success with online marketing. The world's biggest social media influencers and businesses all know that they need to build win-win relationships and attract marketing partners.
Website sponsors get more marketing and networking help
There are a lot of companies sponsoring social media publishing sites like this one. There are also a lot companies helping charity organizations with nonprofit fundraising.
Sponsoring social media publishing and marketing sites can help you get some extra visibility and high-quality backlinks that drive traffic. Sponsoring nonprofit websites also do that while helping others. Therefore, you can help others while also helping your own marketing and branding efforts.
Our sponsors tend to get a lot of extra support on different social media sites including LinkedIn. We mention our sponsors in social media posts and comments on a regular basis, especially on our SPN company page. These small consistent efforts can make a huge difference in any company's branding results.
Marketing should have a long-term goal in mind
As a business owner, you should be thinking about how to Exit Your Way. I know that I am.
Your marketing, like everything else in your business, should be helping you work toward a goal. A lot of companies drop the ball or do serious damage to their brand name because they don't think long-term when it comes to their marketing.
You should never be misleading in your marketing. Many companies and business owners over promise in their marketing and under deliver with their service or product. Don't be one of these companies. They never do well in the long run.
Customers tend to remember and spread the word more about bad marketing campaigns than they do about good ones. You can do long-term damage to your brand with bad marketing campaigns.
Providing great customer service is marketing
Don Williams Global is one of sponsors. Don Williams literally wrote the book on customer service, Romancing Your Customer. He has also kept up with the times and now hosts a podcast, The Proven Entrepreneur: Success Stories.
Don's understanding of customer service and skill in improving any company's customer service standards has led him to work with over 300 of the Fortune 500 companies.
The biggest companies in the world spend an amazing amount of money on improving the customer service. They work on it even when they have the best customer service in the industry.
These companies spend a lot of time and money on perfecting their customer service protocols because they realize how important customer service is to branding. An unhappy customer will tell a lot more people about their experience than a happy one. However, a customer that you WOW with your service will also help you build your brand.
How more payment options can help with branding
Having more payment options than your competition can be a great way to market your business. Joe the Finance Guy has been able to help small to large companies grow by simply helping them offer another payment option.
His company has been able to help other businesses produce over $30,000,000 in additional retail and e-commerce sales. Think about that. That is a lot of money that these companies were able to accept due to this extra payment option. Think about many people told their friends about these payment options at these retail location and websites.
You should always make it as easy as possible for your customers to pay for many reasons. One reason is it can make a huge difference in how many customers come through the door.
Online marketing can provide cost effective 24-7 advertising
If you have a decent website or social media network, you have cost effective 24-7 advertising. It doesn't cost much to keep a website online and most of the major social media publishing sites are free to use.
My medium profile does costs me about five dollars a month, but it also provides some great SEO value and direct traffic.
You don't always have to spend money to make money, especially with the way everyone is using social media nowadays. Social media marketing and blogging can be the most cost effective form of advertising in the world. Take the time to learn how to use social media and your website to your advantage.
Now, don't go so cheap that you get stuck with bad website hosting. Learn more about why you need good website hosting.
The better the data the better the decisions
Every business owner has to make tough decisions and it's important that they consistently make the right decisions. Having strong analytical data tends to make the decision-making process a lot easier.
Having strong data from your website and social media marketing campaigns can tell you what your customers and site visitors like. Data can save you money by helping you decide where to spend your online marketing dollars. It can also save you a lot of time and energy.
You should check your analytics often, if you want to grow your brand and improve your online marketing results. I use a lot of sites like SEMRUSH and AHREFS to monitor different data.

Know your true goals before you start marketing online
You should know what your major goals are before you begin your online marketing work. Define your big goals and think about how you are going to reach them prior to spending any money on internet marketing.
My goals are to live a simple life with no employees, schedules, or obligations. I want real freedom. The freedom to do what I want when I want without having to answer to anyone. I want also want to put myself in a position that truly allows me to help other people.
I am reaching these goals due to the way that I network on social media and write content for and about my website.  Anyone can build a business online, if they put in the effort and time to build their network, learn basic website and SEO skills, and generate quality content. 
Wrapping it all up
You should always learn the basics before you begin to think about hiring an SEO, social media influencer, or website design company. I got into all of this due to the way that I was taken advantage while trying to market other businesses. I don't want you to fall into the same traps that got me and countless others. However, all I or anyone else can do for you is give you the information that you should know. It's up to you to learn how it all works and affects your bottom line. 
Other blogs by Mike that you might like: