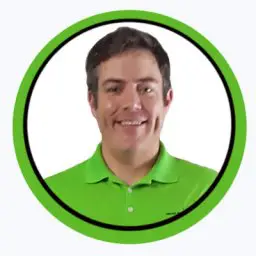 Mike O'Connor #FollowMe #IFB
Build Your Brand & Business In 2019 With These Tips!
Posted on January 20, 2019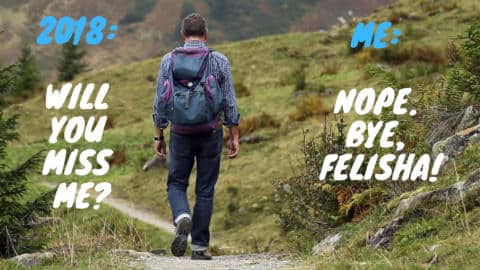 Learn how to build your brand and business in 2019 with these tips on marketing and networking online.
How to kick ass in 2019 is something a lot of people are trying to figure out. SPN is built to help so we are going to share some thoughts on how to grow your brand and business through social media and SEO this year.
https://www.youtube.com/watch?v=J_xF2_IIY6s2018 had a lot of challenges for a lot of people, but it also wasn't all bad either.
SPN was able to help give Rachael "Blaze" La Rue some hope through our nonprofit fundraising efforts. Rachael has been fighting breast cancer illness while also raising awareness for the cause too.
We were able to help reach her goal through GoFundMe, Facebook and other fundraisers. Sheri Lally even sent bracelets for resale to help the effort. Rachael has her surgery set for early 2019, so she'll be kicking more ass in 2019.
SPN was actually able to do some really cool things last year so we want to build on that in 2019. We are going to do that by giving out free help, information, online support, and tips as we are able. SPN will help you find the right tools and methods to succeed online. We also want to do more in 2019 to help more people through our community work.

10 tips on how to build your brand & business in 2019
Don't lose your focus- Sam Hurley is always preaching about focus with good reason. Living a life of focus makes a difference in the results you will see. Any high-level athlete will you the same thing. Results are driven by focus and hard work. Personally, I struggle to focus on certain things, so I read books like #Live20 to help with that. I don't plan every minute of the day, but the results from my focus time show. The more you're able to truly focus on things that move you toward your true goals the better you're going to do. Every day is a new day that requires a new commitment to focus.
Plan your strategy- Your results will often be on par with your strategy. Don't be afraid to open up and ask questions from your social media buddies, business associates, and industry leaders. Reading and asking questions are things you'll have to do correctly so you get the best digital marketing strategy moving forward. If you take shortcuts with your research and planning you'll also fall short of your goals. Your strategy needs to be a clear plan of action that will lead you to accomplish goals.
Execute your strategy consistently- Nothing works, until you do and you have to do a lot of it to build your brand and business online. Search Engine Optimization (SEO), Search Engine Marketing (SEM), and Social Media Marketing (SMM) require a lot of work. You need to be consistent with both the search engines and your audience. If your marketing plan and efforts are inconsistent your results will be too. Getting to the top of the search engines and building your brand requires consistent efforts.
Don't give away your power- Successful win-win marketing means you have to put in some time helping your social media network spread their message. If you want people to help because they have social media power know they'll want the same from you. If you have an audience you have social media power. Your time is worth something. Don't spend all day giving away your time and social media power doing things that don't help move your balls forward. It has to be win-win and it has to create a positive ROI for both parties. Give people help, but don't give them a free ride either. If people don't engage back find someone that will. This tip can and probably should go with all your relationships. Invest in those that invest in you and never let the balance go too negative one way or the other. If someone wants to keep making withdrawals they need to make some deposits.
Don't play games with people- So many people don't do what they say. I've been guilty of it myself. It's part of the learning process to some degree I suppose. Don't follow people only to unfollow them, when they follow you. That trick will help you get followers on Instagram, but it can destroy the brand that you're working hard to build too. Be mindful of people's boundaries, feelings, and concerns on things. Now, some people have silly boundaries, but you also don't have to network with those people. There is no point in working so hard to build your brand and business online if you plan on playing games with people. You only get one reputation and it's a small world so treat people like you want to be treated.
Keep it real- Everyone in marketing or sales has to do a little peacocking or brand positioning, but don't oversell your product, service or skill level too much. Don't become part of the "fake til you make it" crowd.  Over promising and under delivering can be great at first, but it's not right and it will also permanently damage your reputation. Consumers and business leaders are pretty sharp to the games people play online, so keep that in mind to avoid damaging your brand.
Do research-Anyone can claim to do anything or be anyone else online, so do your research. There are great tools out there that help with the research above Google and YouTube.  You can also see what your competition is doing or monitor your own progress with tools like SEMRUSH for FREE! A savvy internet user can verify just about anything on the internet with a little bit of research. Verifying potential vendor's claim of greatness can save you time, money, and aggravation to say the least. For example, ask for references and check rankings before you decide to use a new SEO service.
Provide a bonus value- No one gets on social media just to see your advertisements or to hear about your business or personal life. That isn't true for everyone, but it's true for most of us and our brands. People get on social media for entertainment, news, and gossip more than anything else. Most businesses fail to really make it through social media due to the way they cram their business down people's throats. People want more than that and it's going to show more and more as time goes on.
Don't put all your eggs in one basket-In today's day and age, it behooves you to play the game with as many pieces on the board as possible. There are a lot of tools and social media platforms to choose from. It's not wise to spread yourself too thin, but it's also less than ideal to rely on one method or revenue stream in any venture. Using widgets, software, and a few different digital marketing tools can make diversifying your digital footprint a lot easier. Having a strong brand on only one platform means that one platform has a lot of control over the success of your brand. The more positive social media bookmarks your company or personal brand has the better it will do in the search engines and bottom line. The more positive places you can put your name, address, phone number, and money-making links the better.
Take everything with a grain of salt- Everyone has their own way of doing things and motivations. This blog is meant to spread some information in an effort to make people think. It also is meant to make SPN money, which is why there are affiliate links and advertisements in it. Always look at things online objectively and take things at face value while always challenging yourself to find the why behind things. The more open your eyes and mind the better off you will be.
In conclusion, 2019 is a great opportunity for anyone looking to do the work and build their brand and business the right way. There are a lot of tools and people out there ready, willing, and able to help you succeed. Keep your wits about you and be mindful of the why behind the things you and other people are doing.  Focus on the prize, but never lose track of the things that will lead you to true success.