Maybe They Are Trust Issues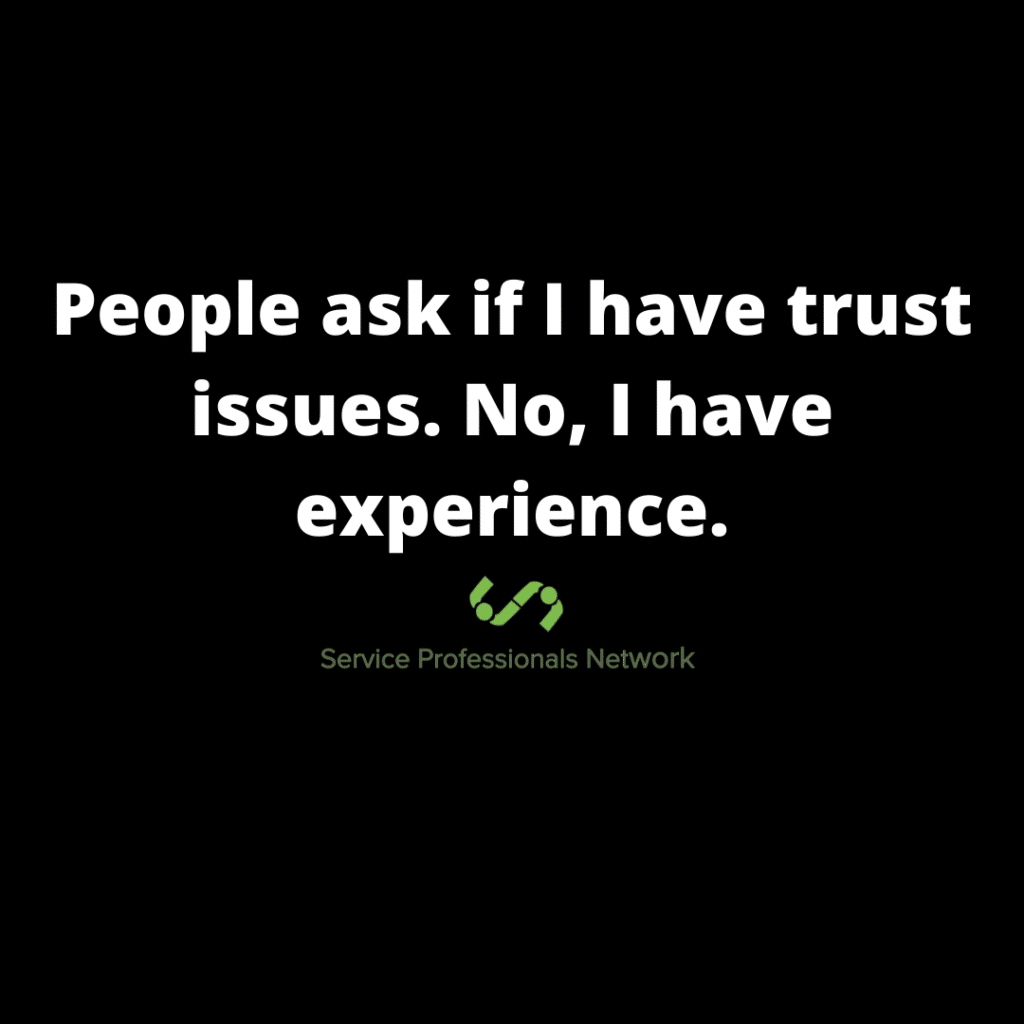 Have you been stabbed in the back by someone that you would have died for?
Sadly, it happens to a lot of people.
When people betray your trust, you have a few choices to make. You can choose to accept it and move on or you can take more corrective actions in regards to that relationship.
No what happens in a relationship when someone breaks your trust, act accordingly and acknowledge the takeaways, so you don't miss the same red flags in the future.
Don't let people that betray your trust crush your world. If you did nothing wrong, acknowledge that too and move on.
We only have one life to live so it's imperative we learn our lessons, especially the hard ones, the first time around. Life has a way of teaching us lessons no matter how much we don't want to accept them.
If you don't learn the lessons, life will keep giving you the same problems.
#personaldevelopment
#leadership
#growthmindset
#SPN
#positivevibesonly
#friends
Other blogs by Mike that you might like: