Matrix MLM Plan: Simple Guide to kick start your business
Matrix MLM Plan is one of the excellent methods used by Multilevel marketing companies for boosting group sales. It functions with the aid of a compensation structure that has a defined width and depth. It has no restrictions as binary does. Once the matrix cycle has been defined by the MLM company, the distributor can start hiring new members in accordance with those guidelines.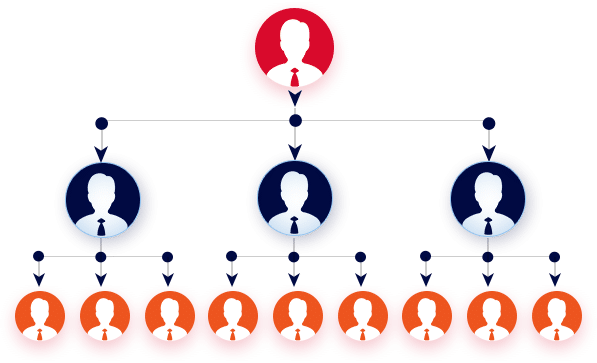 This plan uses a top-to-bottom and left-to-right search strategy. Furthermore, the upline member is entirely free to choose where to assign newcomers. The most important aspect of this plan is that because of the small network size, distributors receive greater rewards based on their work.
Generally speaking, the matrix plan is distinct from other network marketing schemes in that its breadth and height are constrained. Aside from that, the most common matrix cycles are 3*3, 2*2, 5*7, 3*9, and 2*12. The first and second numbers always represent the plan's width and depth, respectively.
The most unique feature of the matrix plan is its spillover ability.  The matrix cycles of the network are predetermined by the company, but the scheme still encourages distributors to sponsor more members to the network. In addition, the bonuses and compensation will make the Matrix plan even more alluring.
The Matrix compensation plan will therefore be very advantageous to both the organization and its distributors. Just do some research & choose the best solution provider out of the thousands of available choices, such as ARM MLM Software.
Our solution enables you to solve the problems of commission calculations and user data tracking using our efficient matrix plan software. Our product will work precisely and help you track bonuses and commissions easily. We provide a free demo to help you comprehend the features and functionality of our product. Also, our experts are always ready to provide customization services to meet all your business needs.