Make Friends Online To Grow Your Business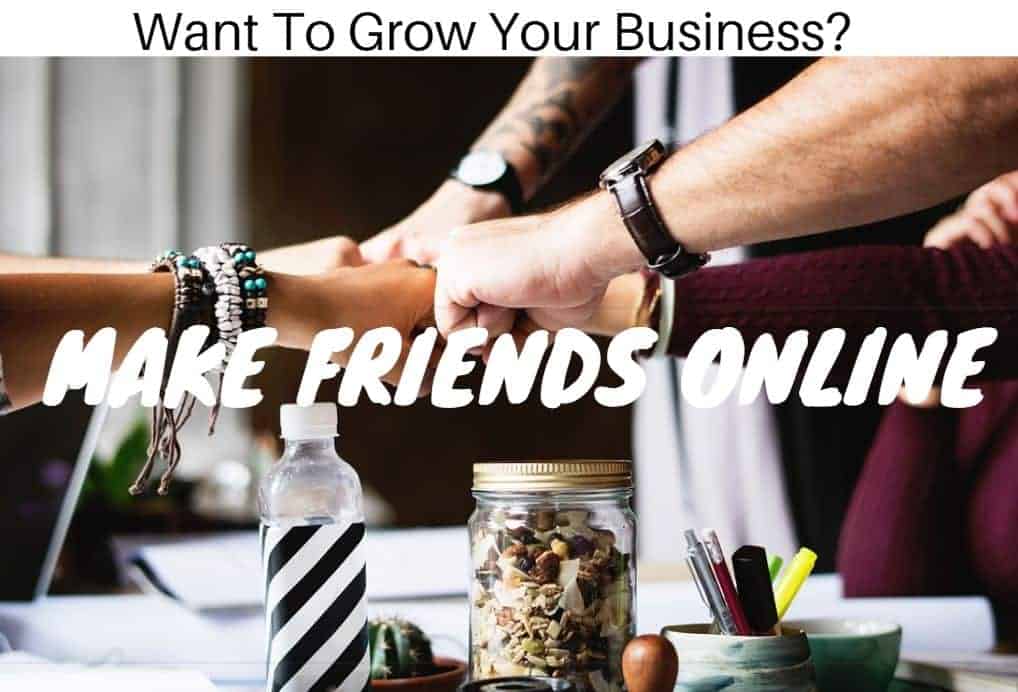 \Make friends online to grow your business seems like pretty simple advice. It's also perhaps the best advice that you can give an entrepreneur looking to grow their business online.
Now, most of you probably expect me to tell you to create a FREE account on SPN to make friends online here. However, I wouldn't resort to such bush-league tactics. Making friends with SPN members is a wise move due to the way we help everywhere. However, that isn't the point that I'm making here. It's pretty close to the point, but not exact.
Social media friends help you the most
Nothing beats having a good real-life friend, but social media friends help you the most when it comes to growing your business online.
Now, people are pretty much the same everywhere you go so don't rush the process of making friends. No one wants to be friends with someone that just uses them. However, there is a way to be upfront with your desire to build a professional win-win while being friendly. I already wrote an article on how to impress people and make friends, so let's focus on why.
It took me a while to think about the reason social media friends help you the most. Your social media friends help you the most due to many reasons. Social media friends usually have their own goals so they understand your goals more than most people. Your real-life friends probably also don't think of SEO or algorithms, when they hear the phrase "sharing is caring."
If you're trying your best to unlock your digital genius it makes sense to be friends with the guy that wrote the book on how to BREAKTHROUGH.
It also makes sense to be friends with social media influencers on their best platforms. Sam Hurley and John White can be a big help on Twitter due to their helpful ways and their huge following. However, social media friends that have smaller audiences can also be a big help too.  A person with a small following but a large desire to help can make life a lot easier, Katja comes to mind, so be nice.
The bottom line is it's always best to be friends with anyone that follows the Golden Rule. It simply pays more to be friendly on social media.
Social Media Marketing for Businesses
A smart business owner is always looking for the best ways to turn a profit. Social media marketing for businesses can be the best way for any business to turn a profit in 2019. Social media marketing can also be a great way for a business to improve their ROI on SEO too.
The best thing about social media marketing is, for the most part, is it's entirely free to do. Most social media platforms and search engines like Pinterest, LinkedIn, Facebook, Twitter, Instagram, FYI.to, and YouTube are free-to-use. You're crazy if you don't have your business on all of these platforms. You're also crazy if you're not trying to use them to build your business.
Now, with all that being said, it's free-to-use these social media platforms and search engines, but there is a very real investment in the time and energy required to learn the best practices for each platform. Therefore, it makes a lot of sense to make friends that will work with you to build a win-win. We are all stronger together and helping each other build our networks on the various social media platforms and search engines will save us a lot of time.
As we all know, time is money.
Social media marketing for businesses can be the difference between failure and massive success in 2019. Knowing how to make friends online with people that have similar goals and different ways of doing things is a great way to diversify your audience. Some of my best social media friends appeal to a completely different audience, so it helps my small business get serious results online.