Latest, Biggest, Hottest Fashion Trends for 2022
Following the step of warm weather, 2022 bring some refreshing changes you'll love to hear about. The difference is that the latest fashion trends of the last 60 years or so wear gathered from runways and fashion magazines. Nowdays we got it from social meadis influencers.
2021 brought to light fabulous social media-driven digital trends & aesthetic clothing, aiming to lift you up from the depths of quarantine. And, compared to the neutral looks of 2021, 2022 showcases fresher and bolder looks, in part driven by a need to come back to 'normal' life and in part by the blossoming TikTok fashion culture. And to some extent, they resemble the 90s fashion trends in the sense of mimicking the silhouettes and patterns of those seasons, classic styles are reinvented in oversized and loud colors activewear, and streetwear styles.
Stylish, innovative, affordable, and easy to pull off, see how you too can dress this year in trendy way:
1. Crochet Set, according to the fashion search engine Lyst, searches for crochet clothing rose by 85% since last July, particularly for crochet dresses and crochet sets.
As the the 70s fashion, crochet sets are the celebs' favorite in the summer of 2022. From Lucy Williams to Bettina Looney and Chrissy Rutherford, crochet sets have become the style of choice for beachside holidays and summer staycations. And we can seen it at Dolce and Gabbana, Alexander McQueen, Anna Kosturova, Helen Rodel, Katie Jones Knit, Lisa Maree, Alanui, Dion Lee, etc famous brands.
Editor's Tips: Crochet Bikini Set for Beach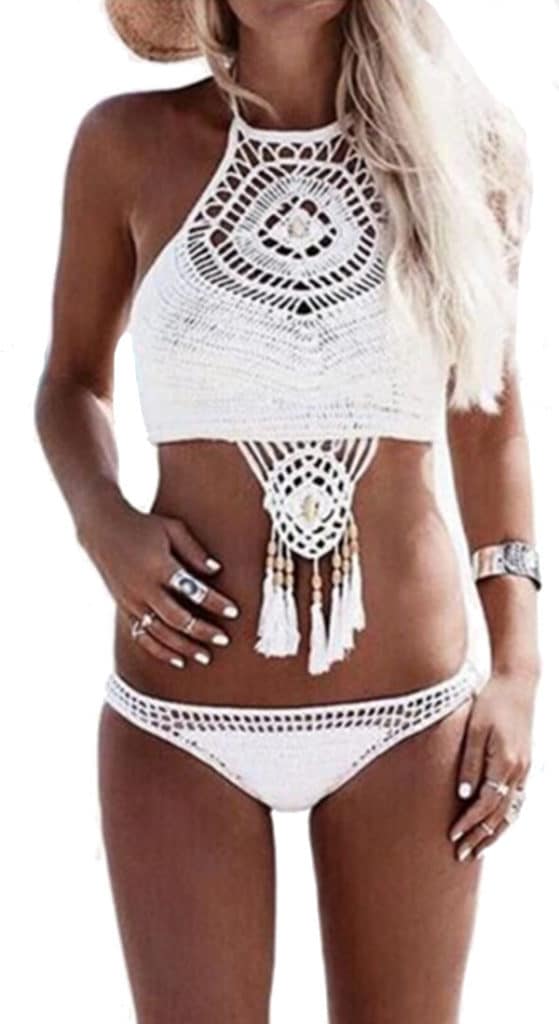 2. Power Bohemian Florals
Flowers have long represented renewal, beauty, and the the association between floral motifs and natural femininity can be traced through the last one hundred years of fashion.
2020-2021 were the years of boho style clothing, this year, designers are no longer interested in vintage clothing and rose prints; the current fashion style of 2021-2022 can be described as 'adding petals to the metal', as the role of women in society (equality, empowerment).
3. Puff Sleeves, it is the trends that staying power, proving to be more than fleeting. I love the trends so much. Match it a scarf, you will get a fresh look on your grocery store run or occasional outdoor dinner.
Puff sleeves have been showcased in many variations: the balloon, the Juliet, the leg-of-mutton, and so on since 2018 when '80s references raved the runway. The supersize sleeve is more popular than ever in 2022. Balloon sleeves on sweaters at Fendi, billowing sleeves attached to pleated shirtdresses at McQueen, perfectly puffed gowns at Rodarte, and double-breasted winter coats at JW Anderson.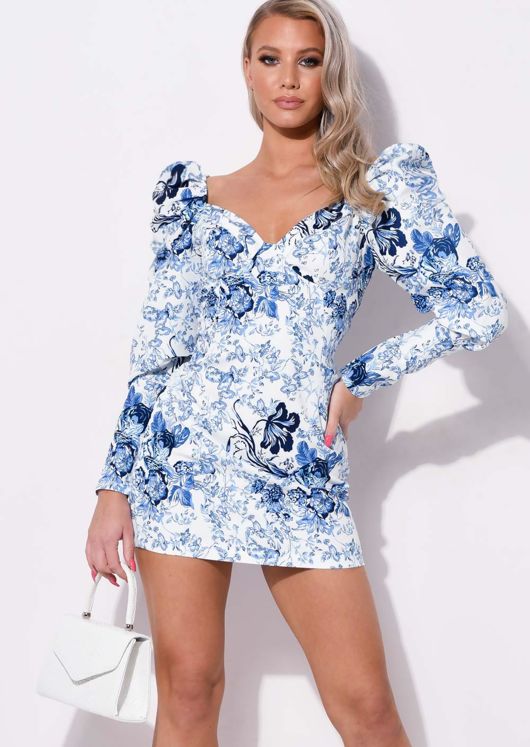 4. Color Clashing, for effective visual effect. For example clash pink with yellow, orange with blue, or green with black. Pairing contrasting colors, or colors you wouldn't usually put together, to create bold focal points is a great way to revive your wardrobe and make a fashion statement at no cost at all.
The easiest way to pulling it off is sticking to simple shapes – think classic shifts, maxis, pencil skirts – and choosing shades that are the direct opposites on the color wheel.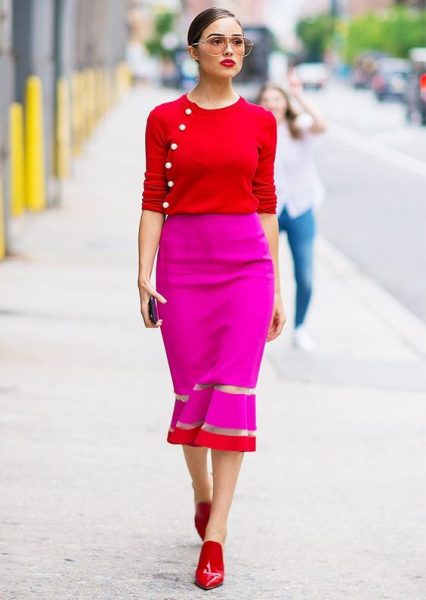 5. Monochrome Matrix, when in doubt, choose classic black and white. The black and white color combo is a no-brainer.
And the current fashion trends of 2022 are showing that you can experiment black and white as colorful colors too by textural and layered. There's a monochromatic style trick for everyone – just choose which one. Like Prada's circle cut-out knits, or classic color-blocking at Louis Vuitton.
6. Sweets Pastels, a perennial spring favorite.
This year's styles balance delicate with daring, frothy ruffles and sheer tulle add romance to short lengths and make longer styles more risqué. Contemporary pastel looks will elevate your 1990s barbie girl to a controversial fashion powerhouse that crushes everything on its way.
Editor's Tips: rock your prom partys with sweet pastel prom dresses: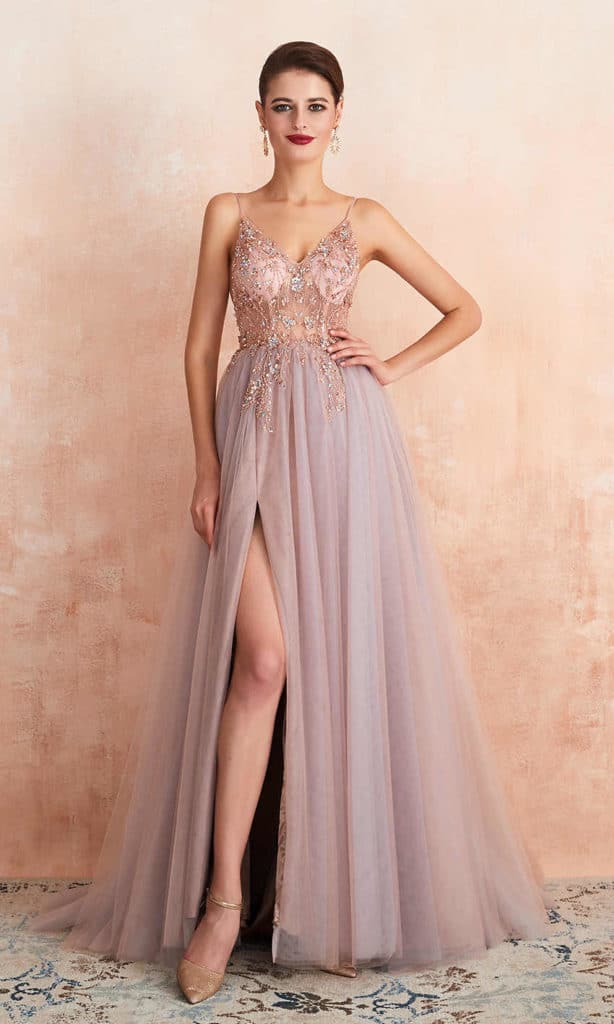 7. Chunky Loafers, if too early for boots, too cold for fancy shoes, and not in the mood for high heels, chunky loafers got you covered. Together with sneakers, boots, ballet styles, and babydoll shoes are the most popular flat style over the past few years.
As the tops of flat style shoes, when paired with longer-length socks, for a preppy, 'schoolcore' trend.
8. Maxies, the maxi dress style has always been one of the most versatile things a woman wears.
Throw it on with sandals and go headed out on a summer night, or dress it up with jewels and heels if you are going to a wedding. Maxi dress reached its peak of popularity in 2021, and continues to grow in 2022 (will be brighter and shinier) led by boho brands like free people or stores like Anthropologie.
Take advantage of the color blocking trend, more extensive and bolder is better, as clashing prints mixed with wide tulle make everything seem sunnier.
Editor's Tips: Maxi party dresses for your special occasion party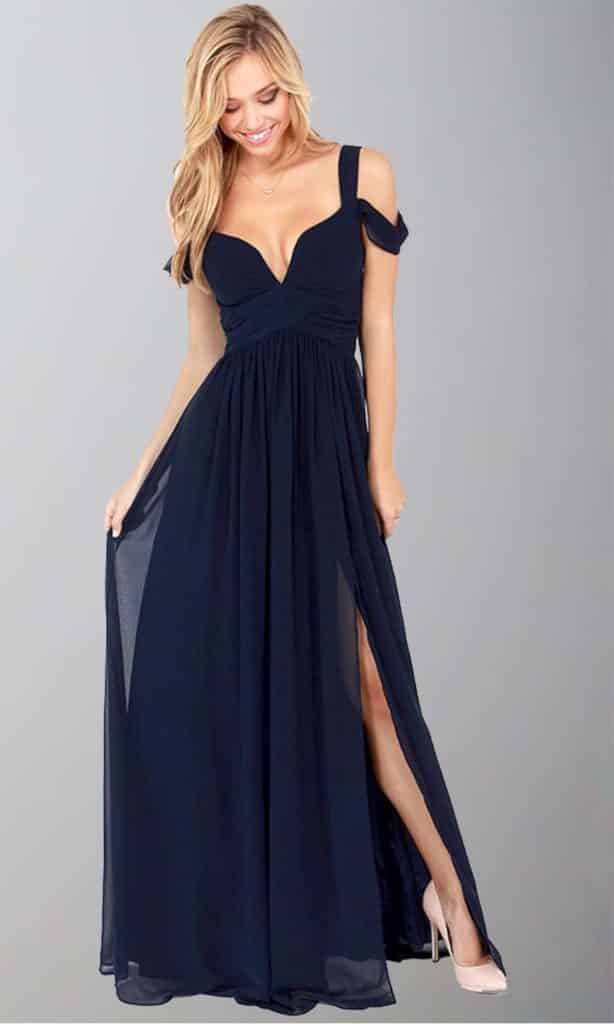 9. 'Shest'-vest and a shirt together.
Since 1970s vests entered the mainstream as casual work attire, by the late 1990s and early 2000s, it became fashionable for women to wear vests as part of their everyday style, it have taken over the runway and the streets, it have long held an essential sartorial role both for practical purposes and as part of suiting.
The iconic vest remains in style in 2022, Don't own a vest? DIY an old sweater by cutting off the sleeves or layering a muscle tee over a long-sleeved shirt to create a similar look.
10. Sash Belt-Dress, wear sash belt tied with a bow, as part of pants play combo, or as a bow at the back to create a cinched waist that makes you look good while walking away; belts can add that final sartorial touch and complete your look.
In the past, sash belts were created especially to be worn with bridal dresses, in 2022, sash belts will be used beyond the bridal landscape. Go for a sash belt dress and look like a style-goddess.
11.Bralettes, give it a try under a slip dress or a boiler suit with a plunging neckline, you will look stunning.
The main difference between a bra and a bralette is that bralettes are softer, more lightweight, and are usually made without wiring, as a result, bralettes give lighter support than a regular bra.
In the past, bralettes was layered under baggy shirts for an extra print or pop of color, when it comes to 2022, bralettes in all sorts of colors, fabrics, and designs, you can wear it under blazers and cardigans, and you do not have to match them with your top layer, under a mesh top, a vacation shirt and high-waisted skirt, under a sheer ensemble and yes as a top. The possibilities are endless.
12. Bucket Hats is back.
It is a hat that screams "it's summer!" while giving you a Madeline moment, it is the ideal lockdown wear, great for hiding a headful of curls untouched by the hand of a hairdresser. According to Lyst, search of bucket hats have gone up by 56% since last year and a 55% increase in searches on eBay.
13. Hot Goth, when we think about alternative fashion, gothic clothing is almost always the first thing to mind.
You do not have to be the 'baddest' witch in the coven or in love with the prince of darkness to wear hot goth apparel in 2022. Climbing into a hot gothic slip dress, bringing not drama but a darker style to your daywear outfit.
14. Y2K Fashion, in particular 2000s Emo outfits has made a big comeback in 2021 and will continue in 2022. It brings back bubblegum pink everything: Metallic jackets, wide-leg denim trousers, bedazzled logos, teeny-tiny bags, denim on denim, and lots of Juicy Couture.
Bubblegum Pink, was first spotted on the S/S 21 runways, brighter than the soft, millennial color, it's punchy, bold, and vibrant
15. Shackets, winter outfits look great with most things you're already wearing, from sweatpants to turtlenecks.
What is a shacket? A 'shacket' is pretty much what the name suggests – stylish outdoor clothing that's a cross between a shirt and a jacket ( two of your favorite wardrobe pieces combined into one). With different fabrics, finishes, and details, brushed plaid shackets are among the current fashion trends that can be worn anywhere at any time.
16. Custom-Made (Slow Fashion Trend) is growing popular helped by the development of innovative technologies, such as 3d printing and virtual fashion, as one of the most effective sustainable fashion trends.
As top alternatives to mass-produced fast fashion, custom-made clothing and artisanal fashion are making a return, saves raw materials and yields clothing of higher quality, designed to last.
Customization is increasingly appealing, research shows that customers are ten times more likely to hold onto a new jacket or dress if it was custom-made for them.
Now it's your turn, which ones are your favorites and why? Staying up to date with the latest fashion trends or wearing timeless (slow fashion) clothes. As prom season is coming, get yourself a custom made prom dress is one of the best.