Know Your Value & Enjoy Your Life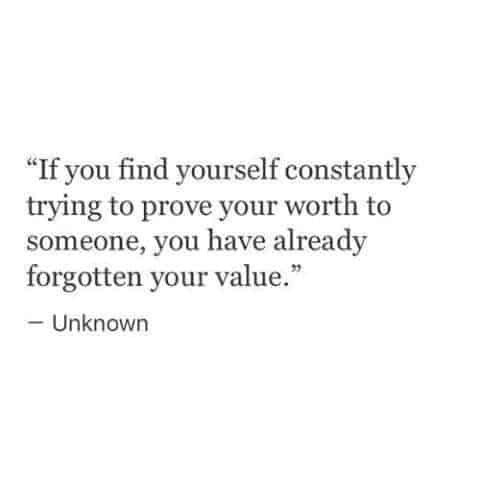 For most of my life, I was always trying to prove myself to other people.
The last few years, I realized there is never anything to prove to anyone.
Don't ever let anyone or anything put you in a place where you feel like there is always something to prove. That isn't living.
I don't have anything to prove to anyone. I don't feel the need to prove anything to myself either, which is a great feeling.
My goal is to enjoy life and to help those around me enjoy life a little more while I'm here.
Our time is limited. We never know when that last breath is coming. I won't waste another moment worrying about things beyond my control. Nor will I worry about people that don't value me.
I feel like the world would be a better place if more people followed the golden rule and realize life isn't about winning. It's about connecting with others and enjoying what brief time we have on this rock.
Have a great start to your week!
#SPN #IFB #followme #growthmindset #FolloForFolloBack #positivevibesonly #projecthelpyougrow #leadership #loa #lawofattraction #letsgrowtogether #personaldevelopment #connecting #LoveLife #GoldenRule #SelfWorth
Other recent blogs by Mike that you might like: