Know When You Need RV Window Replacement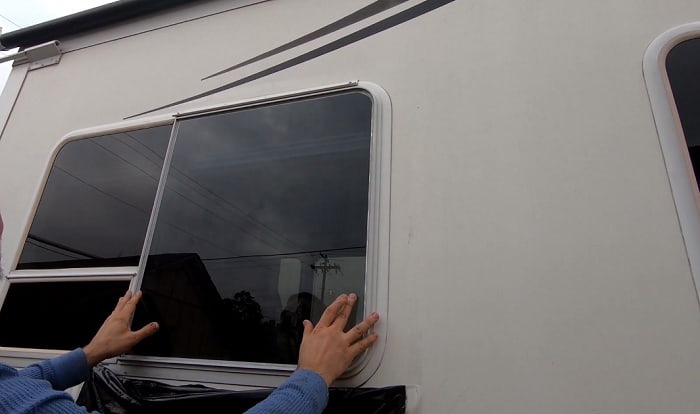 Know When You Need RV Window Replacement
Just like any other car, all parts of an RV vehicle will experience wear and tear over time. The windows are an important aspect of an RV vehicle or motorhome. They make your camping experience enjoyable and allow you to see roadside views. If the windows of the RV or trailer are cracked, foggy or broken, they need replacement from a professional trailer repair Sacramento CA company. Usually, this replacement is a costly service. But you can save your money by attempting to replace yourself. However, for replacing the windows of an RV, you must have the proper knowledge and skills to perform it.
Knowing about the signs that tell you may need an RV window replacement will help decide if you have necessary replacements to do so that your journey as a Rvblogger doesn't get adjourned.
Here are the Indications that tell you will need RV window replacement :
Your window is cracked and the crack has spread out, obstructing the view
If the RV windshield is broken or cracked, you must have it replaced as driving an RV with an obstructed view is dangerous. It's risky to leave a scratched and cracked glass alone because if any branch falls on it, it will shatter it or make it more cracked.
Growing cracks
Never leave a crack alone, even the smallest crack can grow and mess up with the structural integrity of the RV window. Whether you have a crack in the Rv window or Rv windshield, make sure you call Sacramento trailer repair service for replacement of it.
You have got chips in your RV's window
Scratches and chips are another sign that calls for window replacement. In some cases, you will not need to replace it, and repair can solve the problem. But don't allow the chip to stay on it for long, because it could grow and aggravate, and you will resort to replacement.
Foggy RV windows
Some foggy RV windows won't clean even if you try hard to clean them. If this is the case, you will be needing a replacement. No one wants an obstructed view while they are inside their RV seeing sights of outdoor surroundings.
Mold on RV window
If you see mold forming on your RV window's glass, it means you need replacement. Mold growth anywhere is bad for your family as it can cause many health problems and can compromise the health of your family. As soon as you find it on your auto glass, call professionals for window replacement.
Mold on window seals
Mold on window seals is more damaging than mold on Rv glass windows. This is because this type of mold has a tendency to eat the window seals. This type of mold can damage your windows. So, because of the extent of the damage, it is capable of causing, it needs to be fixed as early as possible. So, when assessing the window seals, don't forget to check them for molds and cracks. Always rely on certified RV service Sacramento professionals for repair and replacement.